A Colorful Journey into the Future of Automotive Technology
The 44th Bangkok International Motor Show, themed "Colorful Experience," is now in full swing at the prestigious Impact Arena in Bangkok, Thailand. The 2023 edition of the renowned event is set to attract thousands of automotive enthusiasts, industry professionals, and visitors from around the world. With over 40 global car and motorcycle brands showcasing their latest models, groundbreaking technologies, and industry trends, the annual event is a celebration of innovation and sustainability in the automotive sector.
Spanning an impressive 170,960 square meters of exhibition space with over 1000 booths, this year's show highlights the latest in passenger cars, motorcycles, electric vehicles (EVs), commercial vehicles, special-purpose vehicles, and concept cars.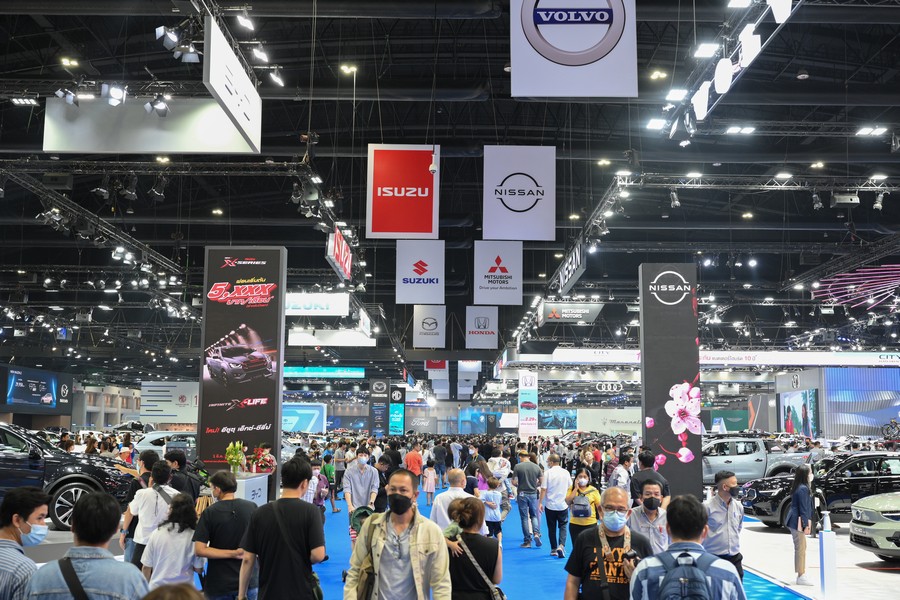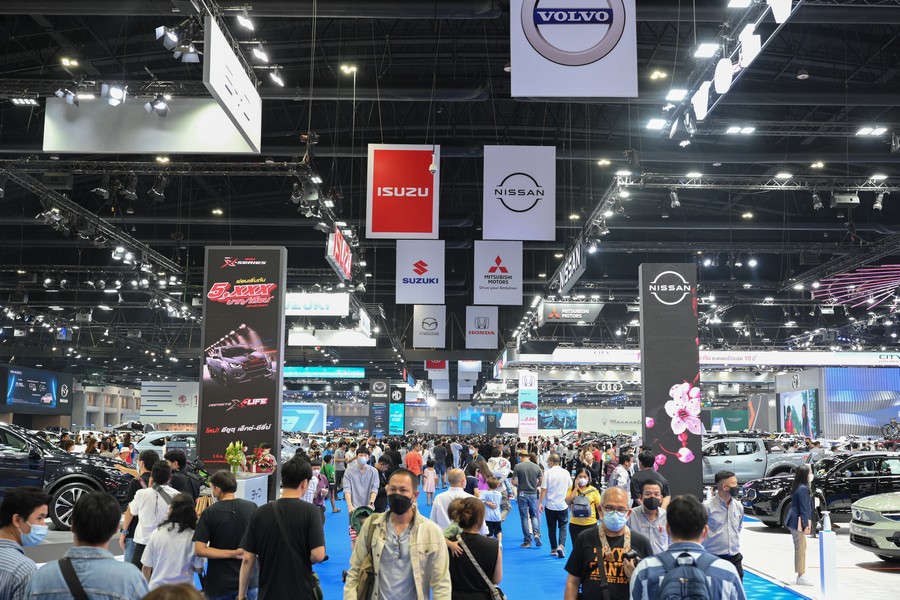 A Leader in Southeast Asia
As one of the premier automotive events in Southeast Asia, the Bangkok International Motor Show has become a prominent platform for global automakers to unveil their latest innovations. This year's show features an impressive lineup of more than 40 car and motorcycle brands, ranging from luxury and performance vehicles to mass-market offerings. Visitors can look forward to an international lineup that includes brands such as Aston Martin, Audi, Bentley, BMW, BYD, Ford, Great Wall Motors, Honda, Hyundai, Isuzu, Jeep, Kia, Lexus, Maserati, Mazda, Mercedes-Benz, MG, MINI, Mitsubishi Motors, NETA, Nissan, Peugeot, Porsche, Rolls-Royce, Subaru, Suzuki, Toyota, and Volvo.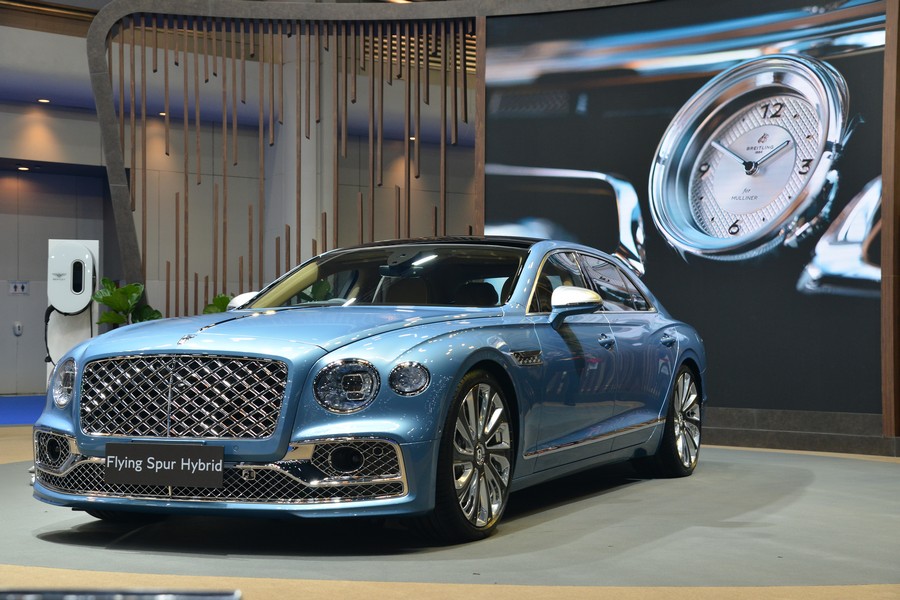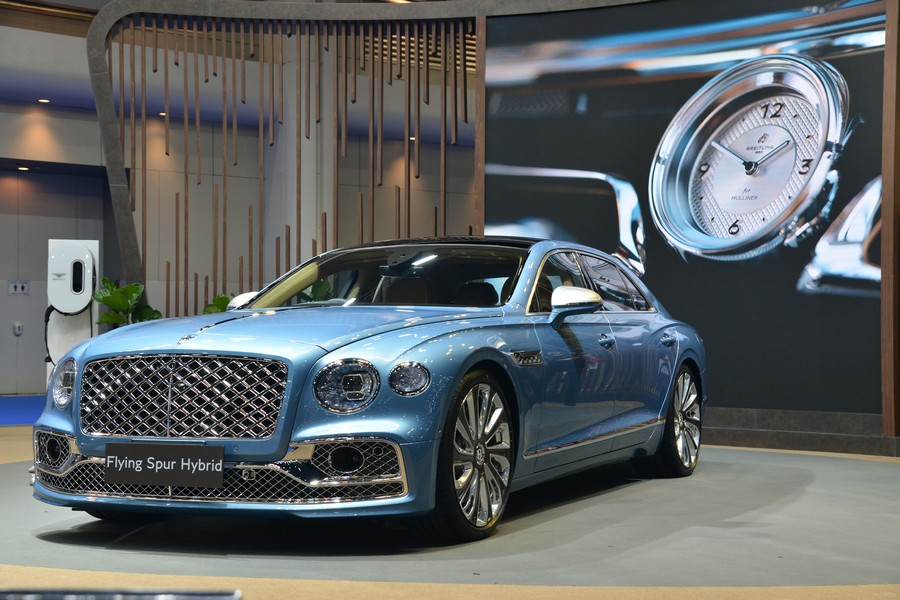 The Bentley Flying Spur Mulliner Hybrid took centre stage on the Bentley stand. Presented in the elegant Light Windsor Blue hue, the hybrid Flying Spur Mulliner represents the pinnacle of four-door luxury grand touring and marks Mulliner's debut electrified Bentley. This exceptional vehicle is powered by a formidable hybrid powertrain that generates 536 bhp (544 PS) and 750 Nm, courtesy of its 2.9-liter V6 petrol engine and state-of-the-art electric motor.
Skillfully designed and meticulously handcrafted by Mulliner—Bentley's esteemed bespoke division and the world's oldest coachbuilder—this hybrid masterpiece epitomizes opulence and refinement. Discerning clients have the unique opportunity to commission personalized finishes, color palettes, and interior and exterior features through Mulliner's exceptional customization services, ensuring that each Flying Spur Mulliner is a distinctive expression of its owner's taste and sophistication.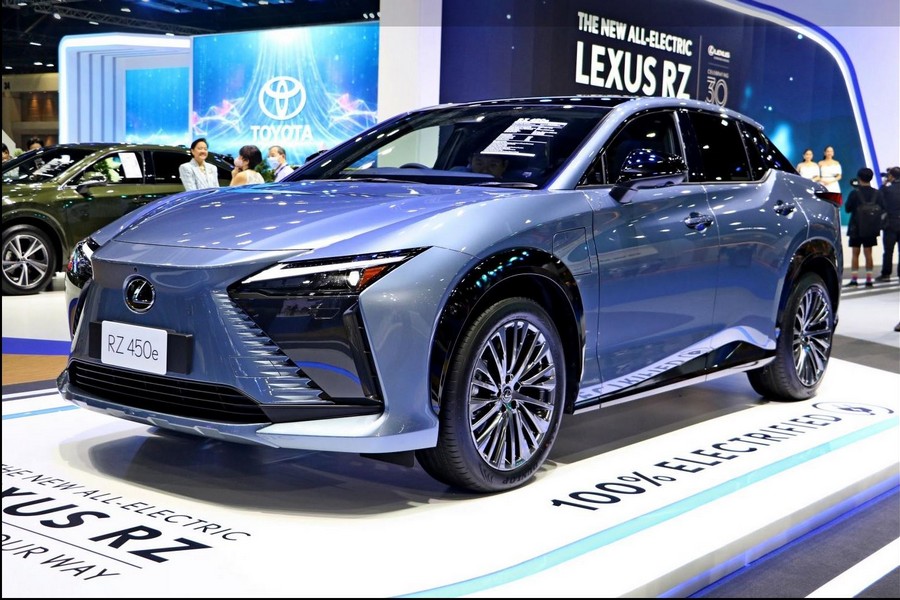 Another standout auto on display is the Lexus RZ 450e. The sleek aerodynamics of the RZ 450e are enhanced by an innovative "Tazuna Cockpit" and appealing elements such as a full-color head-up display, expansive 14-inch touchscreen, steering wheel touch controls, Ultrasuede seat materials, and 14 customizable ambient lighting schemes. The vehicle is propelled by a pair of electric motors, delivering a combined output of 308hp, and the 71.4kWh battery provides a 370km range (WLTP). Lexus claims the battery can be recharged from 10% to 80% in just 30 minutes. Some of the many cutting-edge features include DIRECT4 all-wheel drive, adaptive cruise control, automated parking, and Active Sound Control to enhance the overall driving experience.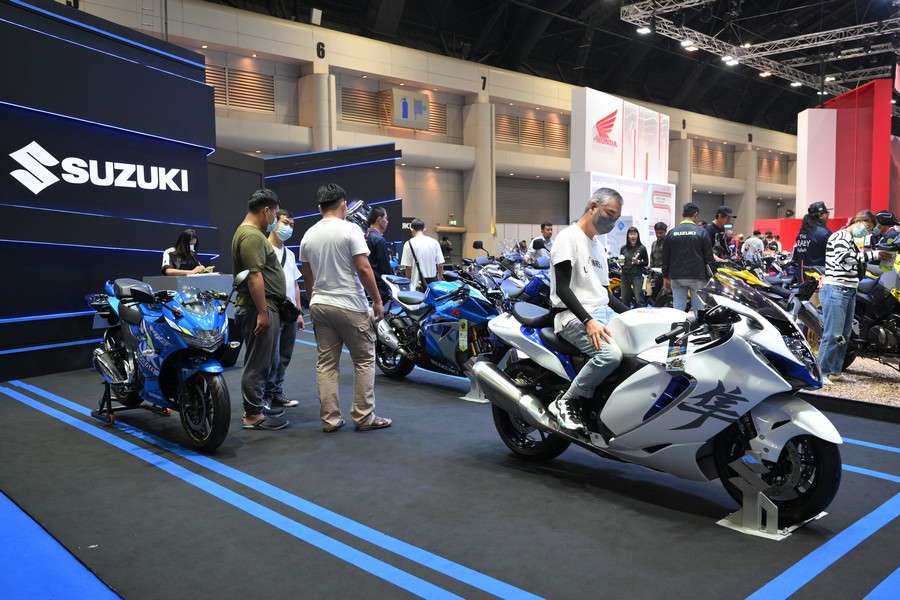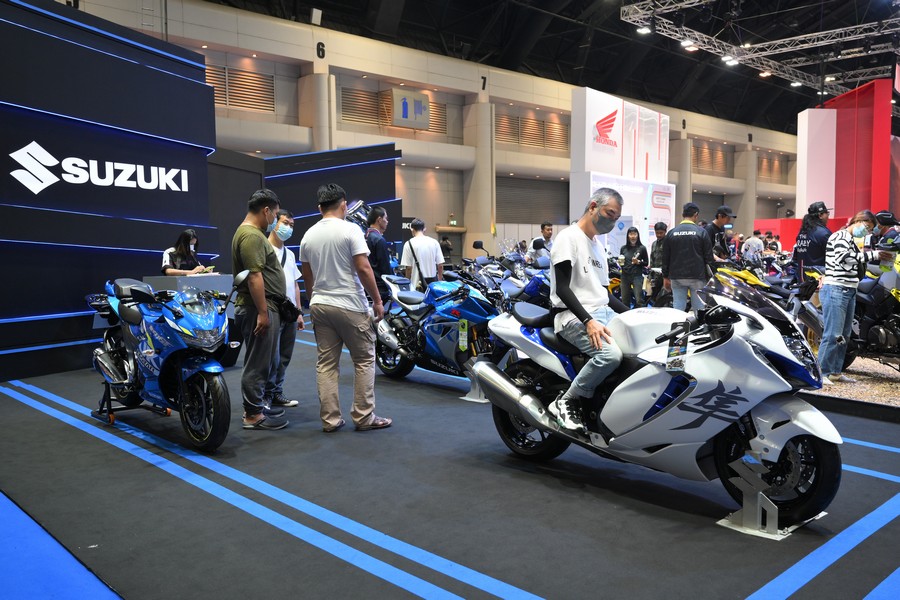 In addition to cars, the event also showcases a wide range of motorcycles from top manufacturers, including Alpha Volantis, BMW Motorrad, Ducati, Harley-Davidson, Suzuki, Honda, Triumph, and Yamaha. Furthermore, the show highlights commercial vehicles, featuring exhibits from Hyundai Bus & Truck and Toyota's carbon-neutral goods vehicles.
Electric Vehicles Take Center Stage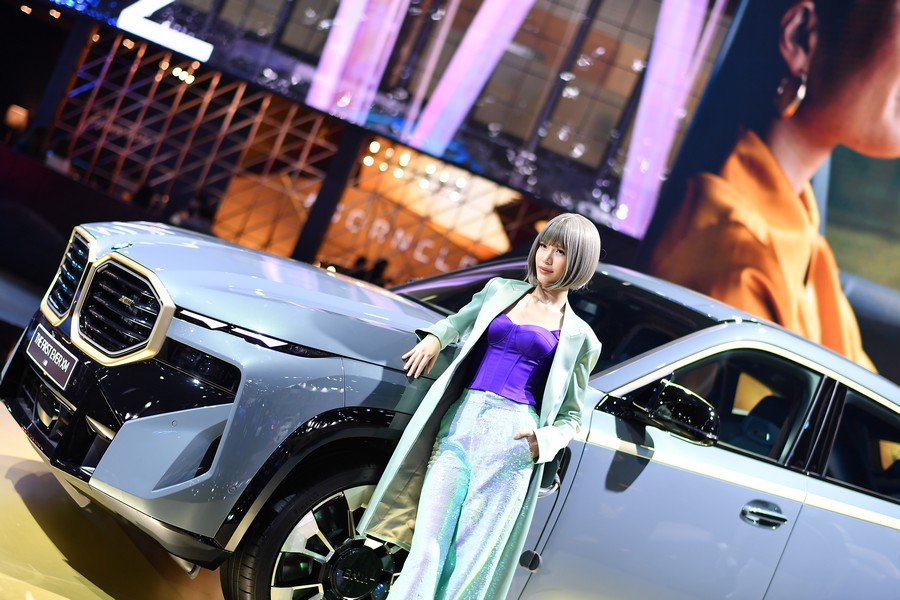 As the market for electric vehicles (EVs) continues to grow rapidly, the 44th Bangkok International Motor Show places a strong emphasis on this cutting-edge technology. Thailand's EV market is expected to expand even further this year, as consumers become more familiar and better acquainted with the technology. The show highlights the latest EV offerings from various automakers, providing visitors with a glimpse into the future of eco-friendly transportation.
Thailand's Automotive Industry on the Rise
Thailand's automotive industry is on the rise, with the government expecting steady growth in car and motorcycle production in 2023. The market for electric vehicles (EVs) is also anticipated to expand further as consumers gain a better understanding of new automotive technology. The Bangkok International Motor Show enjoys strong support from various organizations, including the Ministry of Tourism & Sports, The Thai Automotive Industry Association, Society of Automotive Engineers of Thailand, Thai Auto-Parts Manufacturers Association, Thai Intelligent Transport Systems Association, Royal Automobile Association of Thailand (under Royal Patronage) (RAAT), and Impact Exhibition Management Co., Ltd.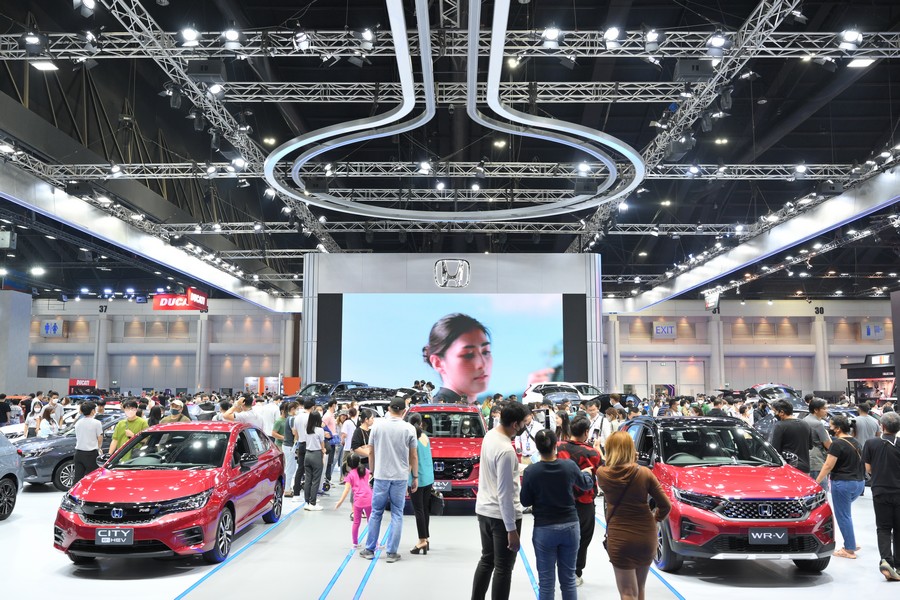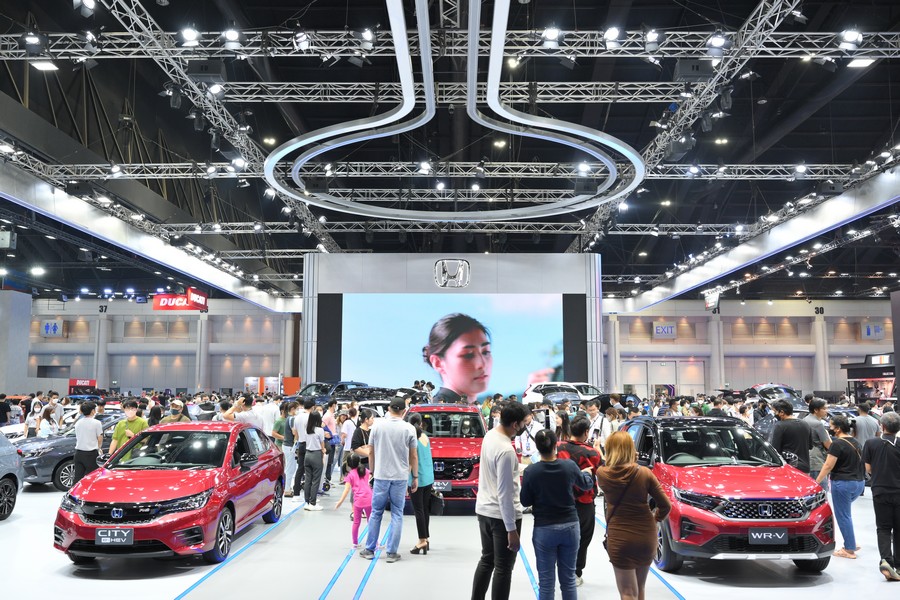 Stimulating Consumer Demand
Mr. Jaturont Komolmis, Chief Operation Officer of Grand Prix International Public Company Limited and Vice Chairman of the event, expresses confidence in the ongoing role of the Bangkok International Motor Show in stimulating consumer demand and supporting the automotive industry. The target for this year's event is to grow by 15-20% in both the number of visitors and total booking numbers for cars and motorcycles.
"With the supply chain disruptions and subdued crowds caused by the pandemic slowly fading, the Bangkok International Motor Show remains an essential platform for automakers to connect with consumers," says Mr. Komolmis. Despite the recent rise in direct sales through online channels, he believes that the up-close experiences provided by auto shows remain irreplaceable, adding, "For this reason, the Bangkok International Motor Show still holds its uniqueness, which is not just being a special modernized automotive show; it is also an event that creates greater liveliness and vibes in the market."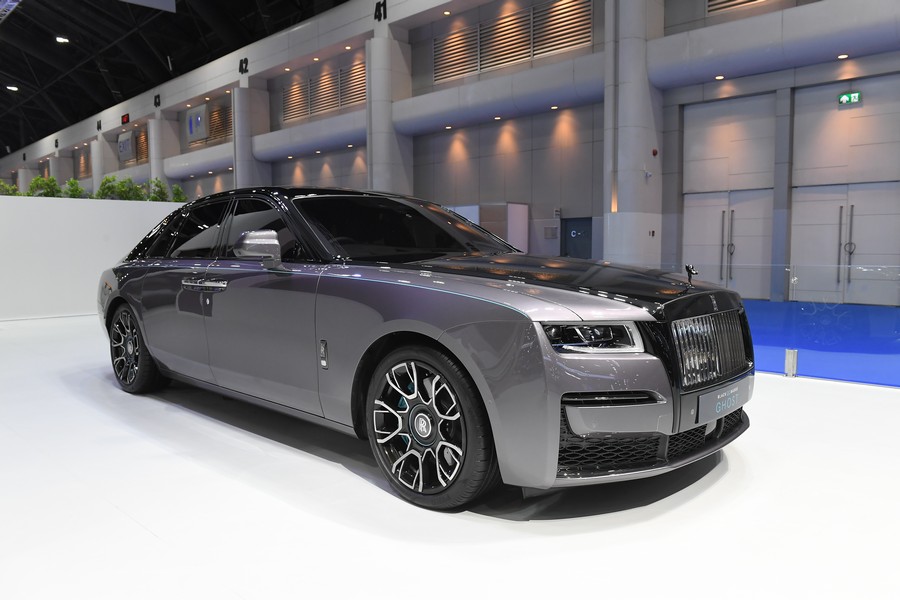 Exciting Activities for Visitors
The 44th Bangkok International Motor Show is packed with exciting activities for visitors, adding to the event's vibrant atmosphere. Mr. Anothai Eamlumnow, Chief Production Officer of Grand Prix International Public Company Limited and Vice Chairman of the event, announces the return of on-ground e-Racing and the Gran Turismo Pro Series Thailand Championship 2023. With a dedicated zone featuring eight simulator rigs, attendees can immerse themselves in the thrilling world of sim racing.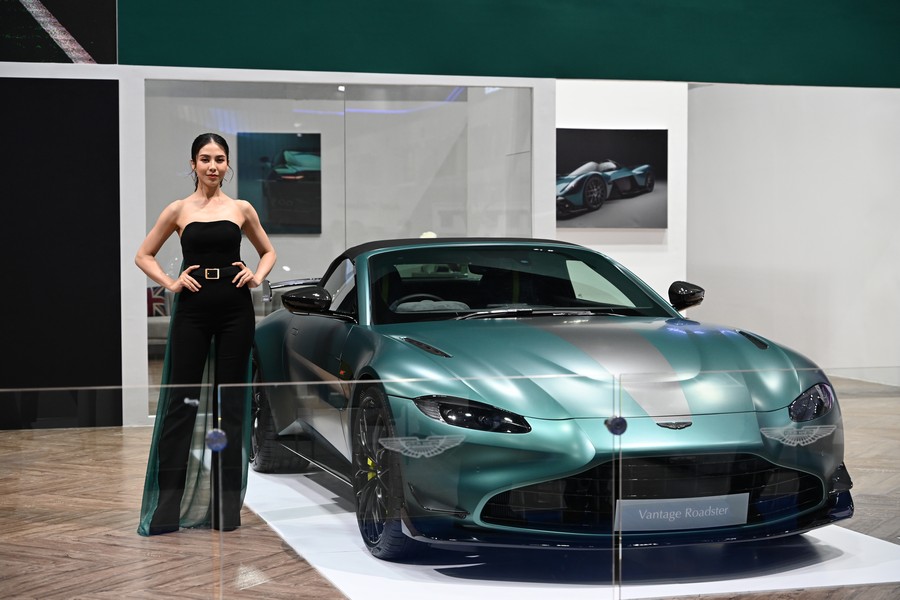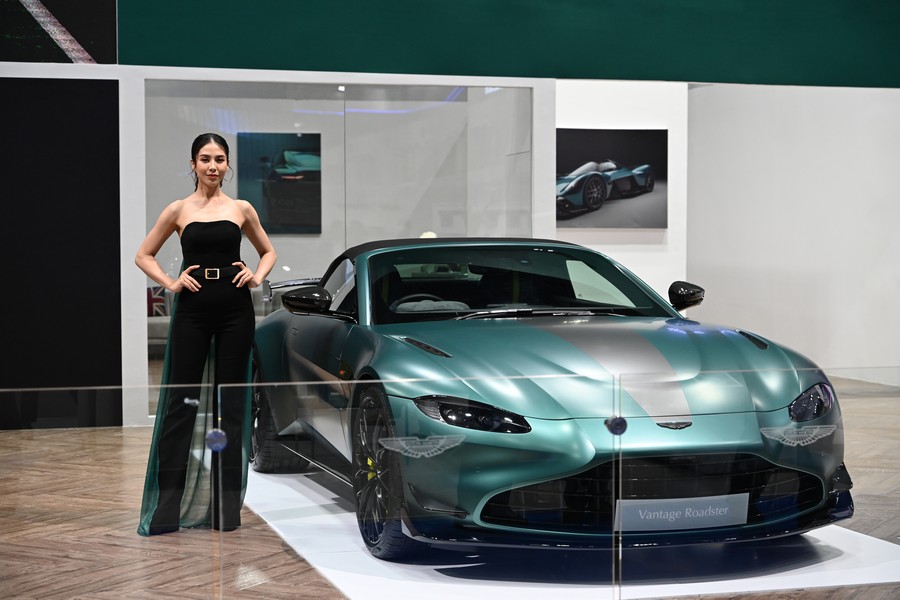 Lucky Draw Campaign
Visitors who purchase admission tickets and complete the questionnaire have a chance to win fabulous prizes, including a NETA V electric car, Kawasaki KLX230 motorcycle, Yamaha Fazzio motorcycle, Honda Scoopy Urban motorcycle, and Suzuki Address 125 motorcycle. Moreover, visitors who book a car or a motorcycle at the event have a chance to win an MG4 Electric or a Royal Enfield Classic 350 motorcycle.
The 44th Bangkok International Motor Show is expected to bring a healthy boost to the Thai economy, with an estimated impact of around 50 billion Baht (approximately $1.95 billion). This exceptional event is taking place now until April 2nd at Challenger Hall 1-3, IMPACT Muang Thong Thani. For more information, visit the Bangkok International Motor Show website at www.motorshow.in.th.