They say that Diamonds are a girl's best friend. But, after a visit to the Bangkok International Motor Show, I think a Bentley or Rolls Royce would certainly be a superlative substitute. Thailand's premier auto show, the Bangkok International Motor Show, now in its 43rd year, is under way until 3 April at IMPACT Challenger Hall, Muang Thong Thani.
Both luxury auto makers were on full display, along with 35 car and motor bike manufacturers. Acknowledging the inescapable transition to electric vehicles, there were also 20 different models on display in the shows EV Smart City zone.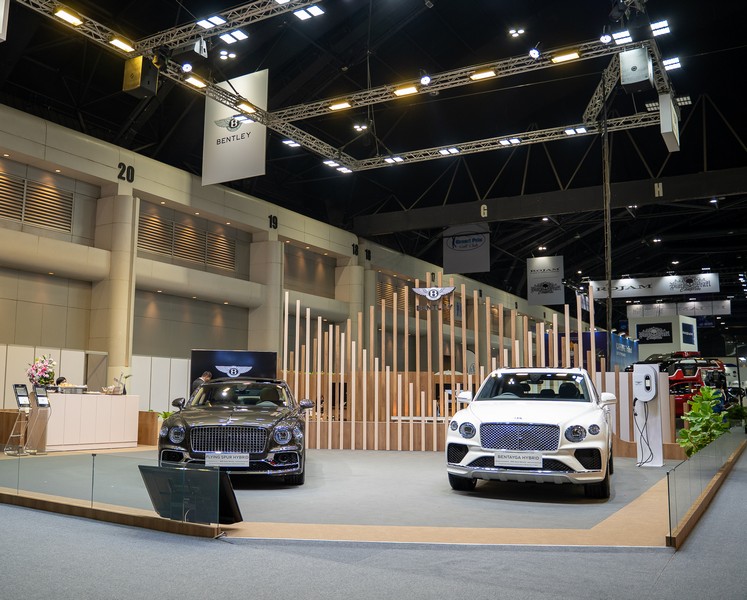 For the first time in Thailand, Bentley Bangkok unveiled two brand new hybrid models at this year's show, the Bentayga Hybrid and Flying Spur Hybrid.
The all-electric EV Drive mode in the new Bentayga Hybrid is optimised for short journeys and city driving, offering a highly practical range of 40 km (NEDC), while Hold mode is designed to preserve battery charge allowing customers to save it for a future journey beyond the reach of a charging station. The innovative E Motor is partnered with a 3.0 litre twin-scroll turbocharged V6 petrol engine delivering 443 bhp and 700 Nm of torque. Working together, they provide responsive acceleration that propels the Bentayga Hybrid from 0 to 100 km/h in just 5.5 seconds, before surging on to an impressive top speed of 254 km/h.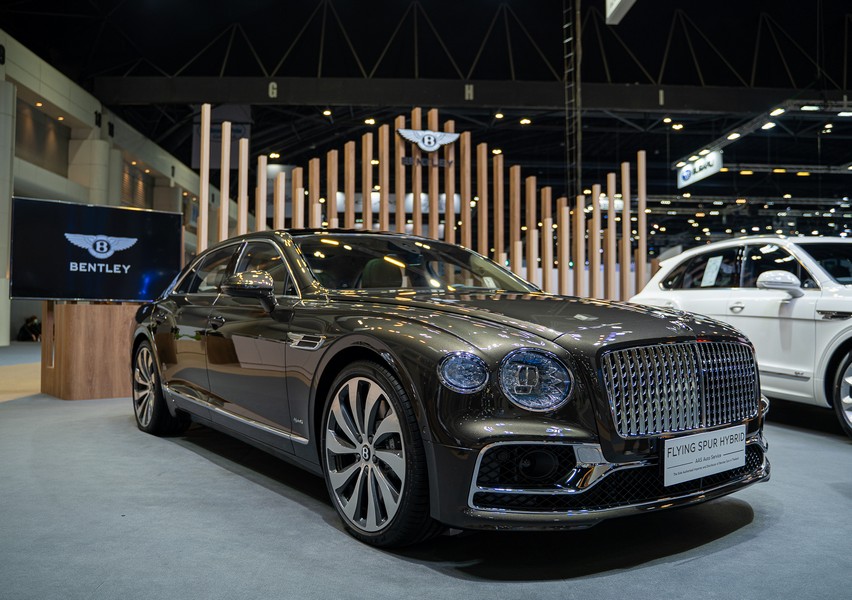 The Flying Spur Hybrid represents a compelling fusion of handcrafted luxury and sustainable design, giving the owner the capability to drive emission-free without compromising on the exhilarating performance expected. The car pairs a 2.9-litre twin-turbocharged petrol engine with a 100 kW electric motor, to provide an effortless acceleration, alongside the ability to drive on electric power alone, which can reach 0-100 km/h in just 4.3 seconds, and a top speed of 285 km/h.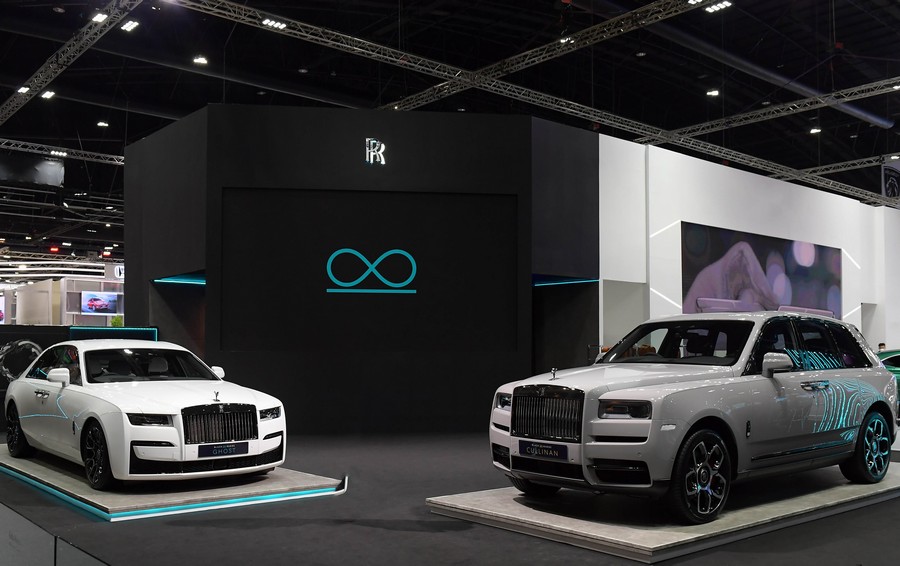 The other top luxury carmaker displaying at the show, Rolls-Royce, brought their Black Badge Ghost & Black Badge Cullinan. The show stopping Black Badge Ghost, in Artic White, has a 6.75L V12 Twin Turbo. The all-wheel drive, all-wheel steer luxury car offers the most responsive and dynamic drive the marque brand has ever achieved, and as they like to say, "the smoothest magic carpet ride sensation imaginable." The 2022 Rolls-Royce Black Badge Ghost and Cullinan are available in any color you can think of, although the carmaker offers 44,000 to start. Unique to this latest iteration of the Black Badge is the Black Diamond finish. Comprised of five layers, this new color requires 100 pounds of paint. The Black Badge's 21-inch wheels feature barrels comprised of 22 layers of carbon fiber folded onto themselves, creating 44 total layers. While the reduction in weight won't be felt in the 5,500-lb sedan, they make for an upgrade that is fun to look at and easy to brag about.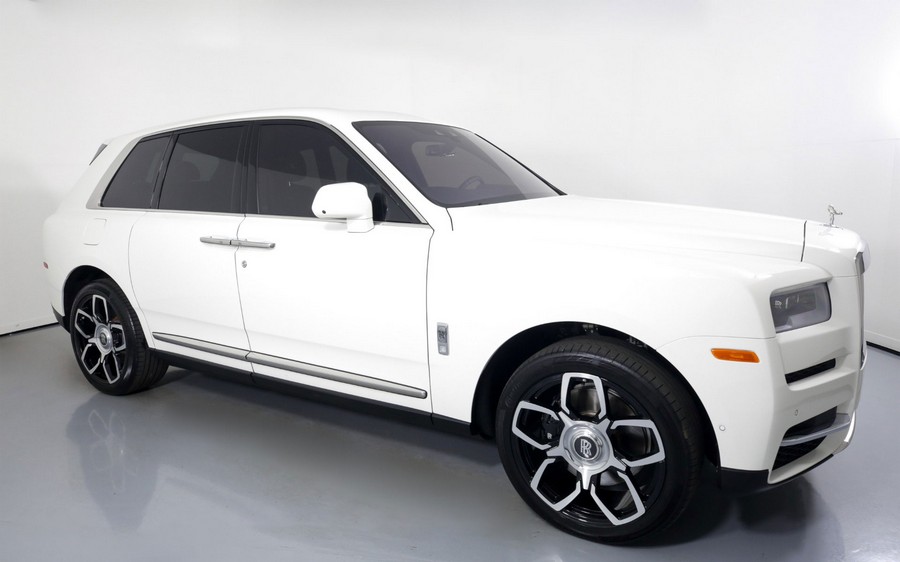 Launched in 2018, the Rolls-Royce Cullinan is named after the largest diamond ever discovered which now resides in the British Crown Jewels. The spacious cabin is lined in box-grain leather, lambs-wool carpeting, beautiful wood trim, and milled-aluminum accents. If you want an even higher level of luxury, Rolls-Royce will customize almost every part of the Cullinan's already lavish interior with whatever delights you can imagine. The velvety and powerful V-12 offers a vehicle cabin that feels like an opulent isolation chamber. It is literally the Rolls-Royce of SUVs.
Grand Prix International Public Company Limited is the company behind the Bangkok International Motor Show, this year organized under the concept of "KEEP MOVING FORWARD TOGETHER," and spread over 170,960 square meters of display space.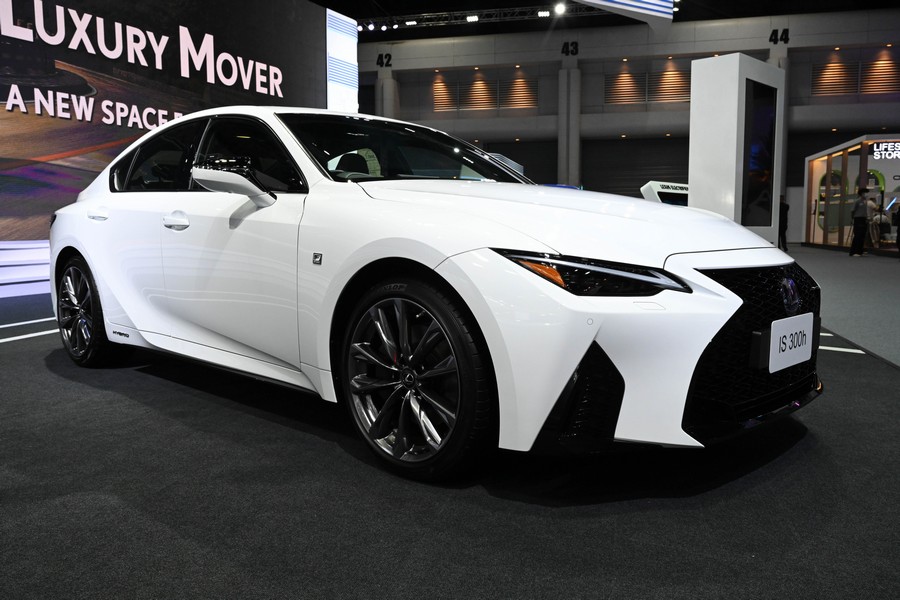 The car and motorcycle brands you'll find at the Bangkok International Motor Show include Ford, BMW, MINI, Mercedes-Benz, Great Wall Motors, Rolls-Royce, Aston Martin, Maserati, Peugeot, Jeep, Toyota, Lexus, MG, Mazda, Suzuki, Isuzu, Hyundai, Audi, Honda, Mitsubishi Motors, Nissan, Volvo, Porsche , Bentley, Kia, Subaru, Takano, BMW Motorrad, Thai Honda Manufacturing, Suzuki Motosales, Yamaha, Kawasaki, Harley-Davidson, Ducati, & Royal Enfield
In addition, there are more than 20 electric models displayed. These include the Audi e-tron, Audi e-tron Sportback, Audi e-Tron GT quattro, Audi RS e-Tron GT, BMW iX, BMW iX3, BMW i4, Lexus UX 300e, Mercedes-Benz EQS, New MG ZS EV, MG EP Plus, MINI Cooper SE, MINI Electric Collection Edition, Nissan Leaf, ORA Good Cat, ORA Good Cat GT, ORA Black Cat, Porsche Taycan, Porsche Taycan Cross Turismo, All-New Toyota bZ4X (Concept Car), Volvo XC40 Pure Electric, Volvo C40 Pure Electric และ Takano.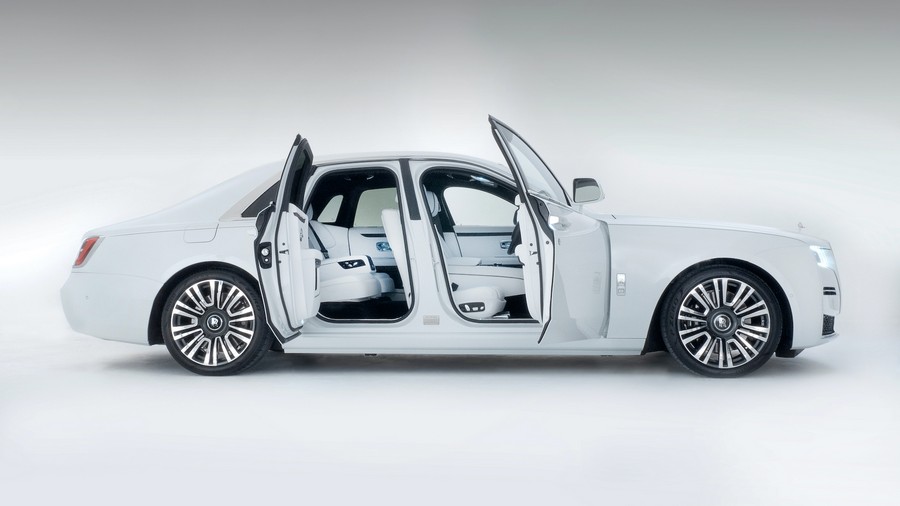 Adding excitement to the Motor Show are car models being displayed for the first time in Thailand. Those include the Audi RS7 Sportback, Audi Q7 60 TFSI e Quattro, Audi Q8 60 TFSI e Quattro, Bentley Flying Spur Hybrid, Bentley Bentayga Hybrid, BMW X4 M Competition, BMW X4 xDrive20d M Sport, BMW X5 xDrive30d M Sport, BMW M440i xDrive Coupe, Ford Ranger Raptor, Ford Ranger, Ford Everest, Hyundai Creta, Jeep Wrangler Rubicon, New Mercedes-Benz C-Class, Mercedes-Benz C43 AMG 4MATIC Coupe Special Edition, MINI Cooper S Hatch 3-Door Brick Lane Edition, New Mitsubishi Xpander 2022, Mitsubishi Mirage Ralliart, Mitsubishi Triton Ralliart, New MG HS 2022, New MG HS PHEV 2022, Nissan Almera Sportech 2022, Porsche Taycan GTS, Rolls-Royce Ghost Black Badge, Toyota C-HR GR Sport, Toyota Veloz, Tank 300 HEV, Subaru BRZ, & the Suzuki XL-7 2022.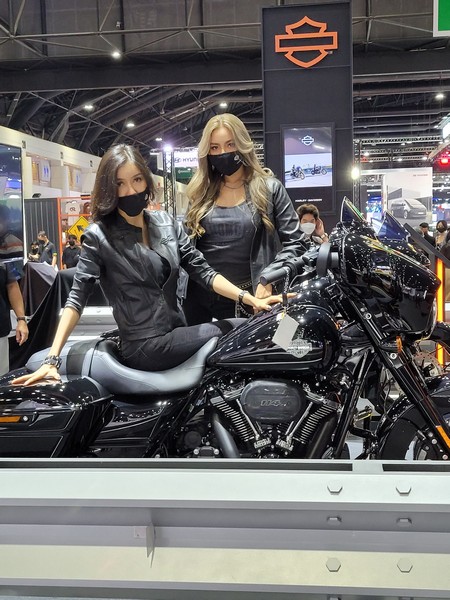 Likewise, some brands will be displaying their new models of motorcycles for the first time including the new BMW R 1250 RT, BMW C 400 GT, BMW R 18 B, All New Honda Click160, New Honda Rebel 1100 DCT, New Honda ADV350, New Yamaha XMAX 300, Ducati Panigale V4/V4S (2022), Ducati Panigale V4 SP2, Ducati Streetfighter V2, Ducati Streetfighter V4 SP, Ducati Multistrada V2S, Ducati Multistrada V4 Pikes Peak, Kawasaki Ninja ZX-10R, Kawasaki Z650RS, Kawasaki KLR650, Harley-Davidson Street Glide ST, & Harley-Davidson Road Glide ST.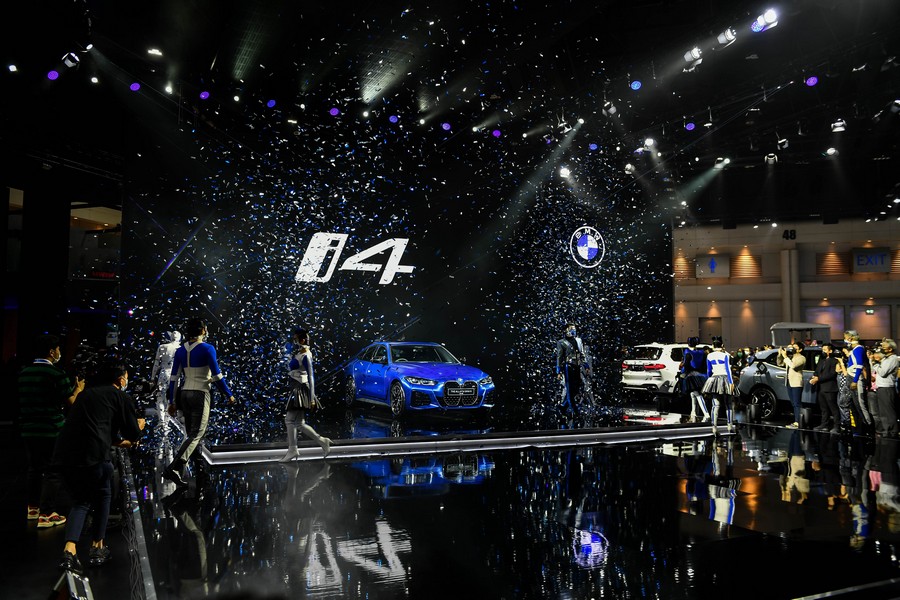 This year's EV Smart City zone showcases the latest innovation in electric vehicles and electronic equipment. On display are battery electric vehicles (BEV) and plug-in hybrids vehicles (PHEV) from leading manufacturers, including BMW, Great Wall Motor, MG, MINI, Mitsubishi Motors, Nissan, Porsche and Volvo.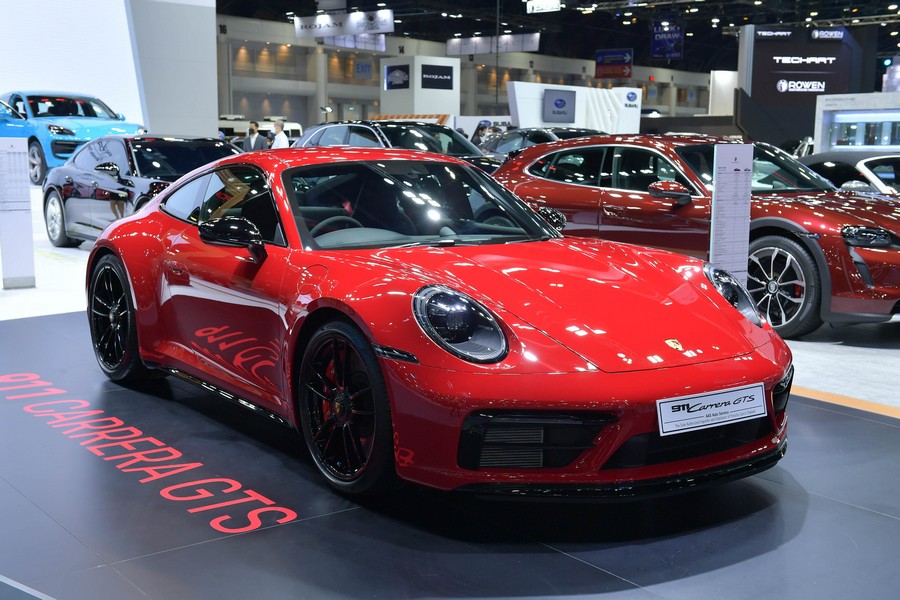 The 43rd Bangkok International Motor Show is being held at IMPACT Challenger Hall 1-3, Muang Thong Thani, and runs from 23 March to 3 April, from 12.00 – 22.00 hours weekdays and 11.00 – 22.00 hours weekends.