The Golden Triangle Asian Elephant Foundation (GTAEF) is a small Thai registered charity set up in 2005 to help elephants that could not help themselves. GTAEF strongly believes that all elephants would be wild in an ideal world. This is unfortunately not the case, so until that point is reached, GTAEF aims to assist captive elephants, improving their lives and welfare while also taking part in conservation and wild elephant programs to ensure the survival of the wild herd.
A task it initially achieved by rescuing street begging elephants and their handlers (mahouts) and bringing them to live on the 400-acre forest and grassland surrounding Anantara Golden Triangle Elephant Camp & Resort in Far North Thailand. This sanctuary held up to 40 giants at various times and is currently home to 21 elephants.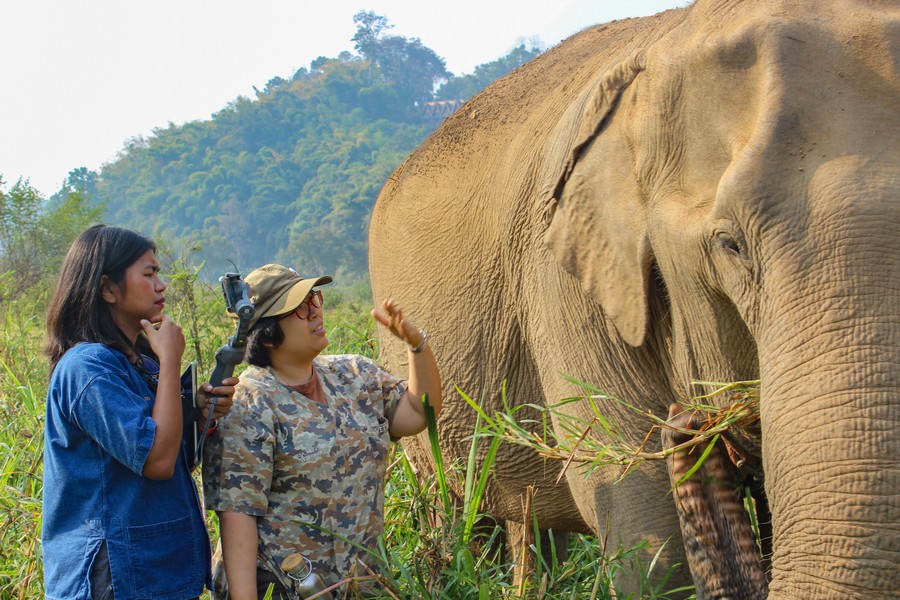 Since 2005, GTAEF has adapted to changing circumstances and adopted three separate pillars: Improving Captive Elephant Welfare, fostering & championing Wild Elephant Protection, and Research and Education on how to better look after them in captivity and protect them in the wild. Working with the elephants on-site and through well-chosen partners, the Foundation has been a critical driver in improved welfare for all captive elephants.
Pre-COVID initiatives included hosting and supporting well attended free courses, seminars and workshops for elephant camp managers and mahouts. Topics included Target Training Positive Reinforcement, Environmental Enrichment & Human-Elephant Learning Program, and Elephant Friendly training techniques. Indeed, the Target Training Positive Reinforcement Workshop program is already into its eleventh year and has reached hundreds of managers and mahouts responsible for thousands of elephants across eight countries.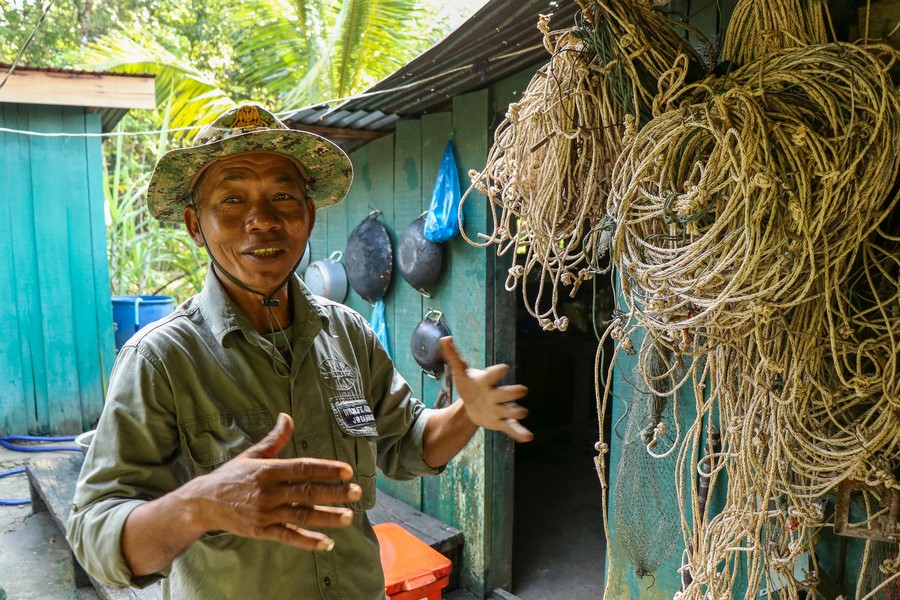 Thailand has a 4,000-year tradition of keeping and handling captive elephants. The main home villages of these tradition keepers are Surin's Ban Ta Klang region. The Foundation recognises that historical norms and animal handling practices will not modernise without active agreement and input of future mahouts and decision-makers. Thus, a forward-looking project was established to help broaden the horizons of the regions youth and future leaders by providing two full-time English teachers for the province.
Not only did this project take one of the local village schools from dead last to top one hundred in the province for average English score. Local students have entered provincial English competitions with good success. Unthinkable a decade ago. Emboldened by such achievements, a virtual pairing program with an art school in California has been established.
GTAEF has three ongoing Wild Elephant Conservation projects. The SurvivingTogether project on the outskirts of Thailand's Khao Yai National Park. This initiative supports Community Conservation Clubs to gently intercept wild elephants when they leave the forest. And through especially learned techniques, push them back before damaging farmers' crops. Infrastructure such as watchtowers have also been provided to observe the elephants more safely.
The second project works with New York University's Hunter College. It supports their Comparative Cognition for Conservation Laboratory studying elephant behaviour to promote Human-Elephant Co-existence. Another Thai National Park is assisting with this research project.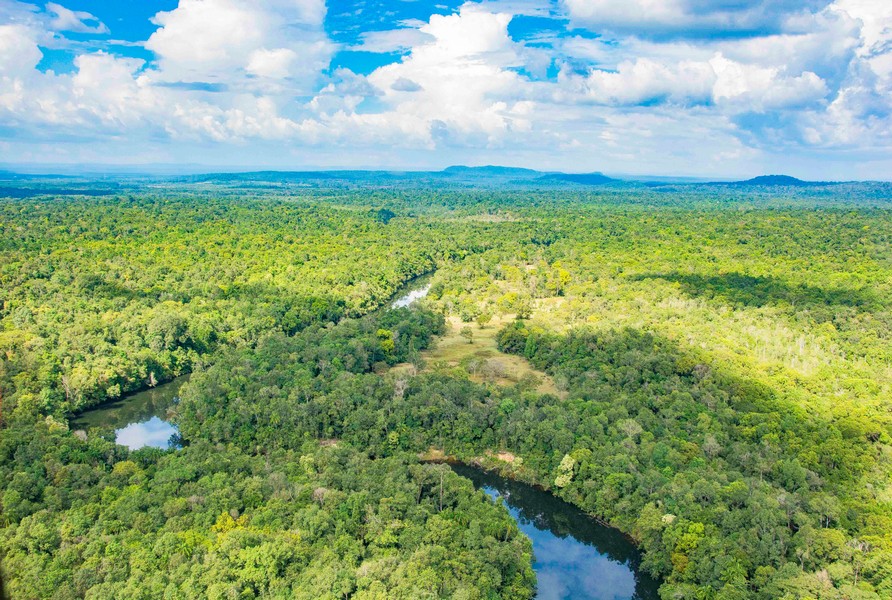 Perhaps GTAEF's most significant funding initiative is the long-term lease of an 18,000ha wildlife corridor between Botum Sakor & Southern Cardamom National Parks in Cambodia. A glimpse at the neighbouring concessions within the national parks showed unabated logging and commercial cropping, taking away the wildlife's natural habitat.
This unchallenged degradation of the national parks was sufficient impetus for GTAEF and its partners to secure this natural standing rainforest so it can continue to provide a home to all manner of endangered species. The specifically employed Wildlife Alliance Rangers now help protect this vast wildlife habitat, including an elephant corridor or safe migration route.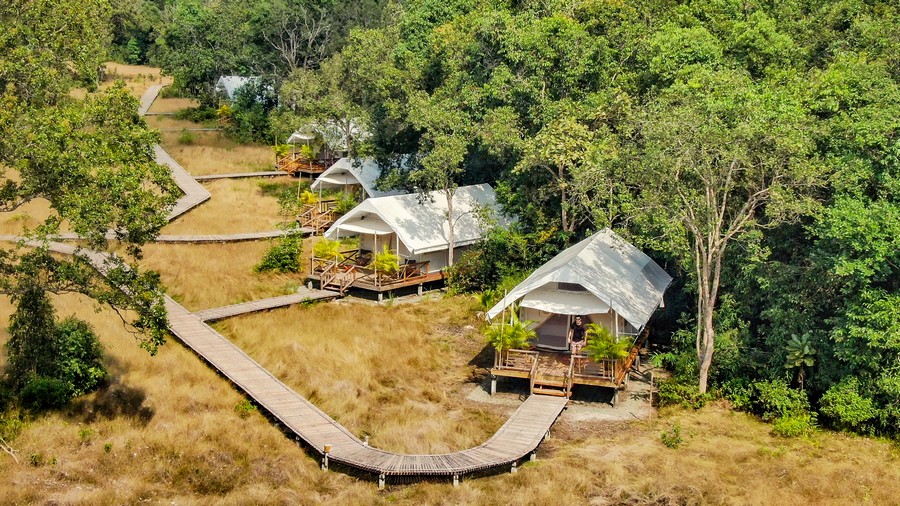 Additionally, an eco-tourism initiative, Cardamom Tented Camp, now holds a small corner of this conservation site. The low-impact eco-lodge camp with nine basic but comfortable tents provide guests with an all-encompassing nature experience while actively contributing to the existing natural reserves' research, protection, and conservation efforts. Opened in November 2017, it sees a percentage of its revenues go directly to Wildlife Alliance and its conservation efforts in the park. Any additional profits are reinvested locally.
COVID's impact on international tourism to Thailand is well documented. This loss of visitors has meant the income to feed Thailand's 3,800 captive elephants has dried up, leaving many elephants and mahouts to fend for themselves. It has also meant that supporting organisations like GTAEF have lost the source of their traditional funding. Despite this loss, GTAEF has expanded their work to take in and care for three 'COVID Refugee' elephants whose supporting camps went bankrupt.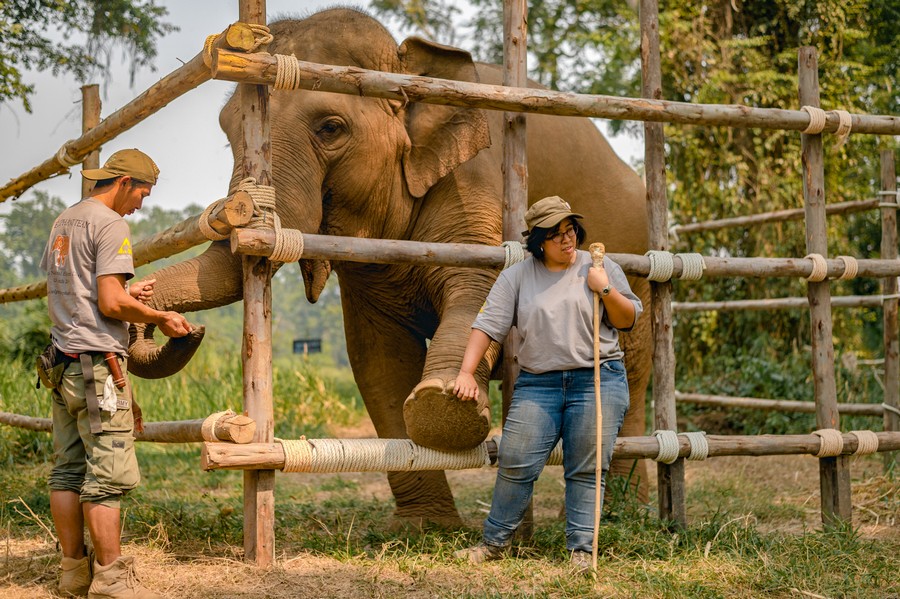 With partners, they also subsidise 13 vets and vet nurses around Thailand to assist the government in providing free, much needed veterinary care to any elephant. Additionally, and inspired by the fact that many elephants have become undernourished, GTAEF now provides supplementary fodder to 33 mother and baby pairs of elephants in the Chiang Mai area. This ensures the baby elephants can continue their physical and mental development.
Realising that COVID driven closures would be with us for a while, Foundation Director John Roberts and his team developed ideas to help people locked down worldwide. They expanded their #VirtualFieldtrip program to give free educational elephant experiences in Thai or English. Some tailored to school curriculum when requested.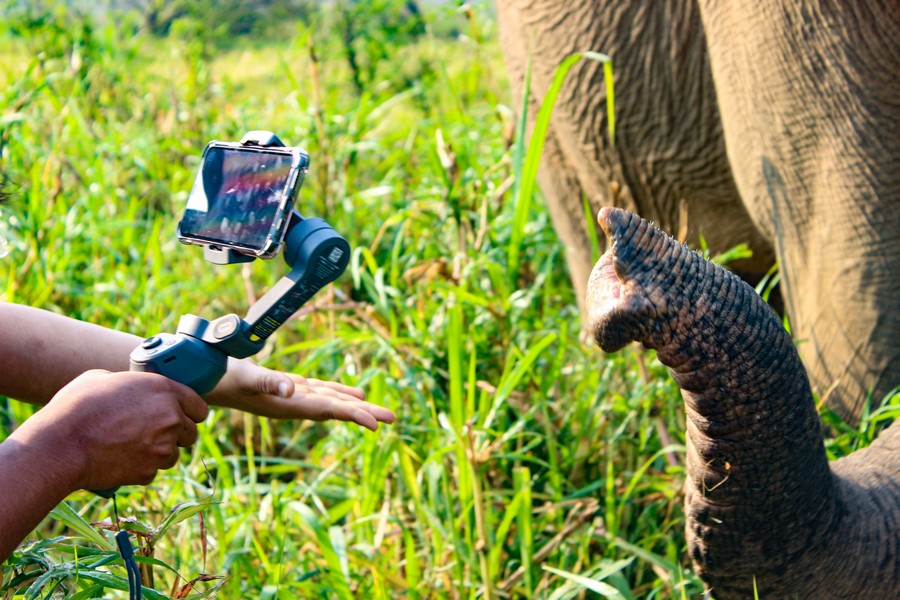 John and the team continue to provide almost daily live streams for people around the globe via their Facebook (GTAEF Helping Elephants) & Instagram (@GTAEF_Thailand) channels. They have also created weekly Elephant Professional Lectures from experts on many elephant or conservation-related topics and Elephant Educational live-streams from their own veterinary and research teams.
Despite the pandemic induced challenges the world has faced these last two years, GTAEF has found ways to continue its work and be true to its aims. Those wanting to learn more about the Golden Triangle Asian Elephant Foundation's work or provide financial support visit can their website www.helpingelephants.org or their social media channels listed above.
If you wish for in-person encounters with GTAEF's rescued elephants in northern Thailand, consider a stay and tailored elephant experience at Anantara Golden Triangle Elephant Camp & Resort.
By Michael Cullen