If you are looking for a quiet and cozy place to enjoy a good book, a cup of coffee, or a cultural event in Bangkok, you will want to visit the Neilson Hays Library. Located on Surawong Road, this library is one of the oldest and most charming institutions in the city, with a history dating back to 1869.
The library was founded by a group of expatriate women who wanted to share their love of literature and reading with the local community. They named it after Jennie Neilson Hays, an American woman who was an avid reader and supporter of the library until her death in 1920. Her husband, Dr. Thomas Heyward Hays, donated the land and the funds to build the current neo-classical building in her memory.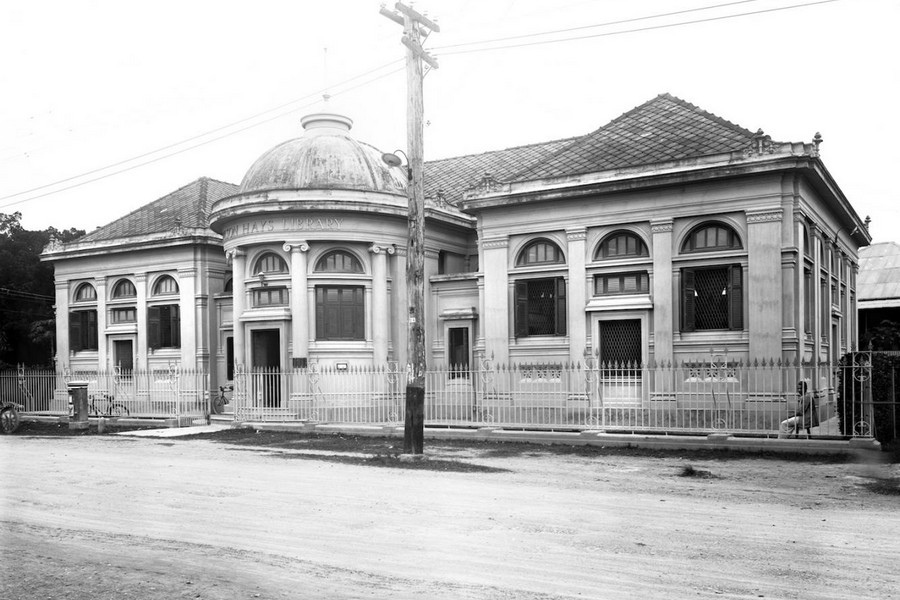 The building itself is a beautiful example of colonial architecture, with a white facade, arched windows, and a red-tiled roof. It was designed by Mario Tamagno, an Italian architect who also worked on other landmarks in Bangkok, such as the Ananta Samakhom Throne Hall and the Hua Lamphong Railway Station. The building was declared a national heritage site by the Fine Arts Department in 1986.
The library houses more than 20,000 books, mostly in English, covering a wide range of genres and topics. You can find contemporary fiction and non-fiction, classics, children's books, magazines, newspapers, and more. The library also receives new books every month, so you can always discover something fresh and interesting.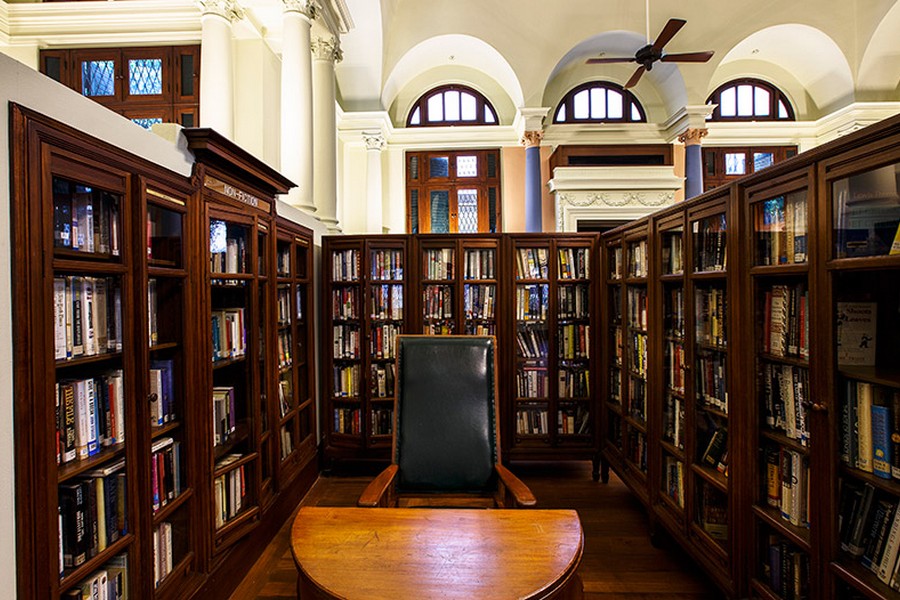 As a member of the library, you can borrow up to six books at a time for a period of three weeks. You can also access the library's online catalog and reserve books in advance. Membership fees vary depending on the type and duration of your membership, but they are very reasonable and help support the library's operations and maintenance.
Besides being a book lover's paradise, the library also offers various programs and events for its members and visitors. You can join the monthly book club, where you can discuss your favorite books with other readers. You can also attend concerts, art exhibitions, lectures, workshops, and other cultural activities that are held regularly at the library's gallery or garden.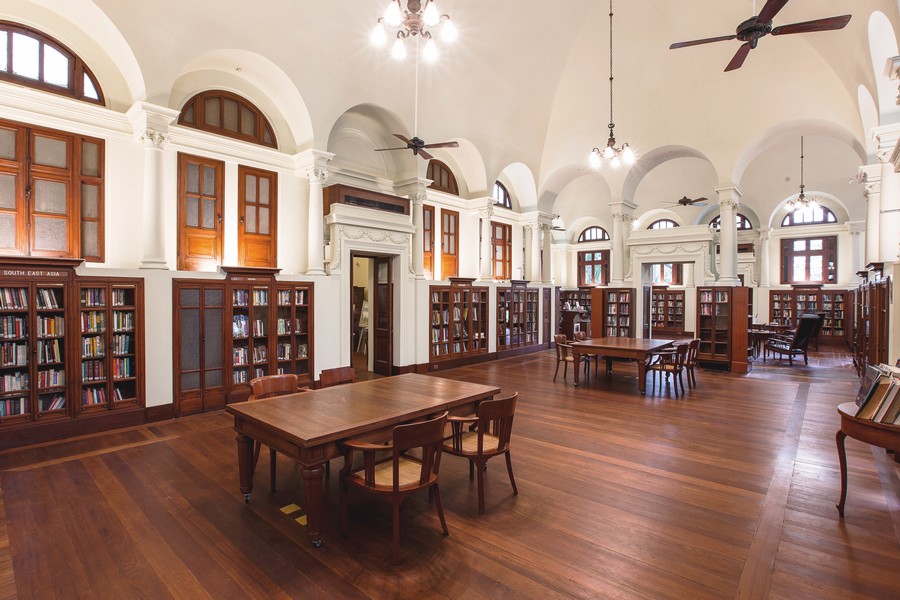 If you have children, you can bring them along to enjoy the library's facilities and services. The library has a dedicated children's section with books, toys, games, and computers. There are also storytelling sessions, arts and crafts activities, and holiday camps for kids of different ages.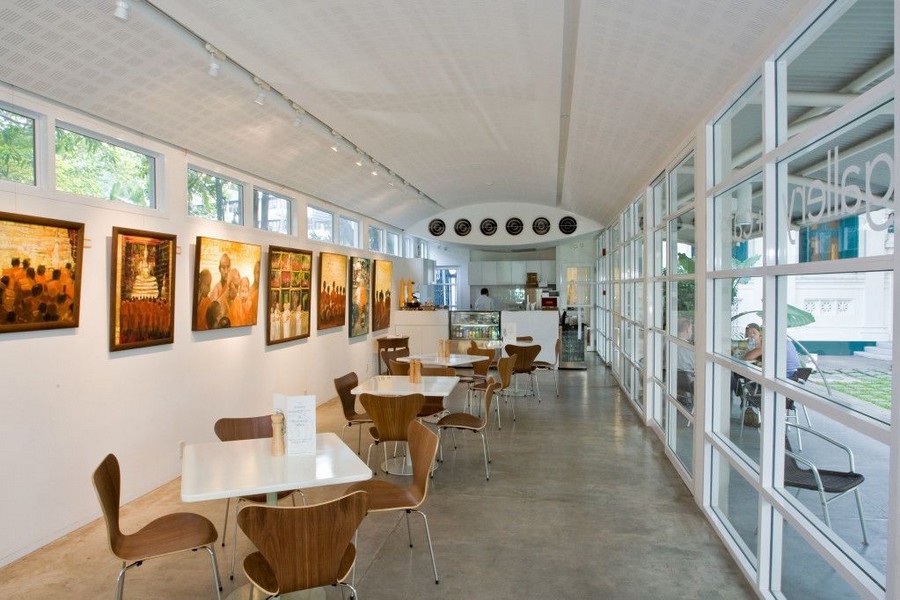 If you feel hungry or thirsty after browsing through the books or attending an event, you can stop by the library's cafe for a bite or a drink. The cafe serves delicious sandwiches, salads, cakes, coffee, tea, and other beverages in a relaxing and friendly atmosphere. You can also order food from nearby restaurants and have it delivered to the cafe.
The Neilson Hays Library is open from Tuesday to Sunday, from 9:30 AM to 5:00 PM. It is closed on Mondays and public holidays. The entrance fee for non-members is 100 THB per person, which is a donation to support the library's non-profit organization. You can also hire the library's venue for private events such as weddings, parties, meetings, or seminars.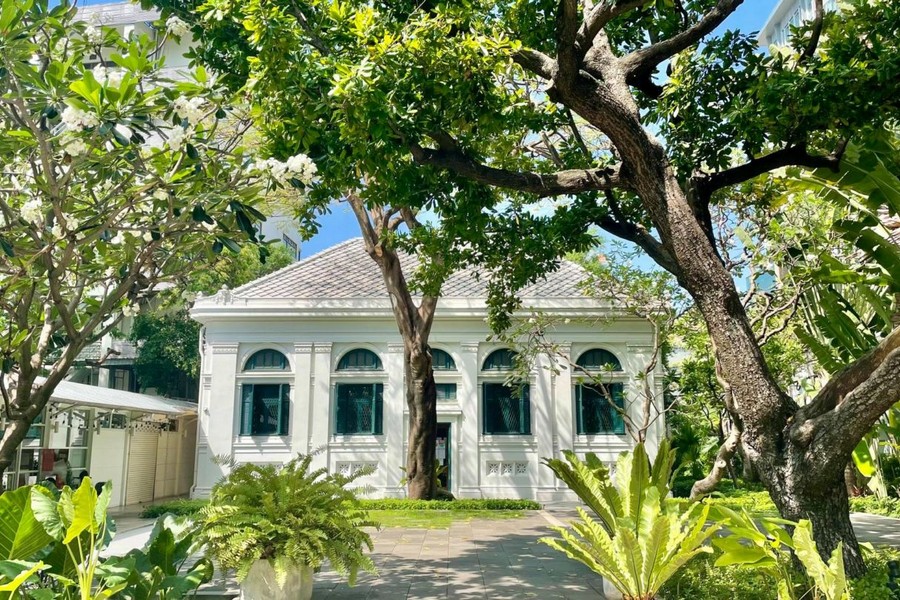 The Neilson Hays Library is more than just a library. It is a cultural center that celebrates literature and the arts in Bangkok. It is a place where you can escape from the hustle and bustle of the city and immerse yourself in a world of books and creativity. It is a place where you can meet new people and share your ideas and passions. It is a place that you will want to visit again and again.