Indulging in the world of high-end audio is a transformative experience that elevates the way you listen to music. Stepping away from ordinary soundbars and earbuds, audiophiles seek to recreate the magic of live performances in the comfort of their homes. From meticulously designed speakers and electronics to exquisite turntables and cutting-edge CD systems, we delve into the extraordinary world of high-end audio where price isn't a concern. With help from the folks at Decco 2000 in Bangkok, we have put together the ultimate audio system that will capture the heart and ears of any discerning music lover.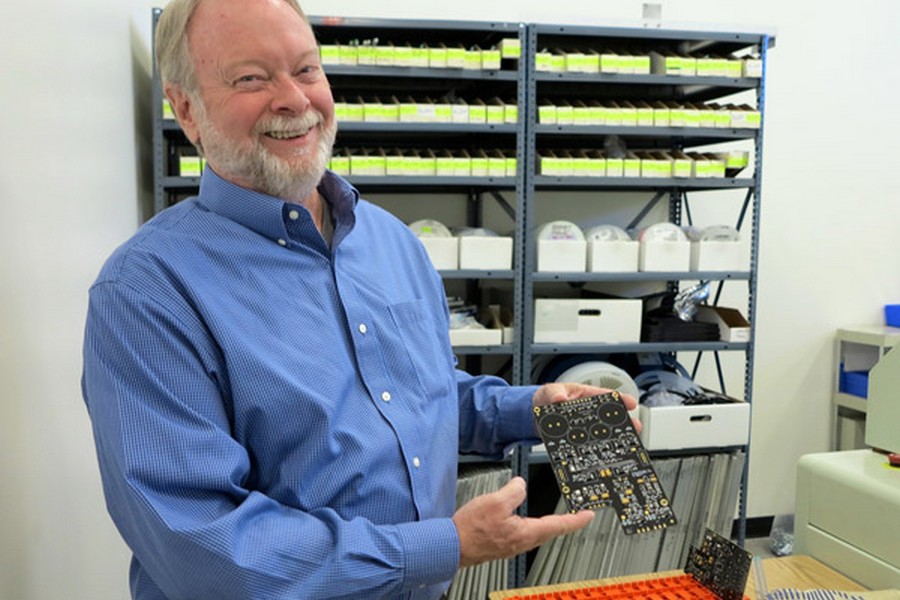 Jeff Nelson founded Boulder Amps in 1983, and he has been building the world's highest quality audio components near Boulder, Colorado for 35 years. Early origins in broadcast and recording meant that record producers and recording engineers who listened day after day recognized the neutral and transparent performance that enabled the character of individual recordings to shine through the electronics. Over the years the company has made the gradual transition from professional to home audio. Having worked carefully to improve quality without compromise, all aspects of design, manufacturing, and assembly are now carried out in a purpose-built facility. Boulder's independent ownership has also remained the same since its founding, meaning that new products will be developed by a team who adheres to the company's core values for years to come.
With distribution in more than 40 countries, Boulders are cherished by music and film lovers all over the world and are instilled with quality and value that transcend the passage of time.
Pre Amplifier – Boulder 3010
The Boulder 3000 Series has become synonymous with the ultimate in sound quality; a level of performance reserved for only the finest audio systems in the world. The Boulder 3010 Preamplifier is easily the greatest performing preamplifier in the history of the company. It's also the most flexible preamp they've ever designed. Which very likely makes it the finest preamplifier available.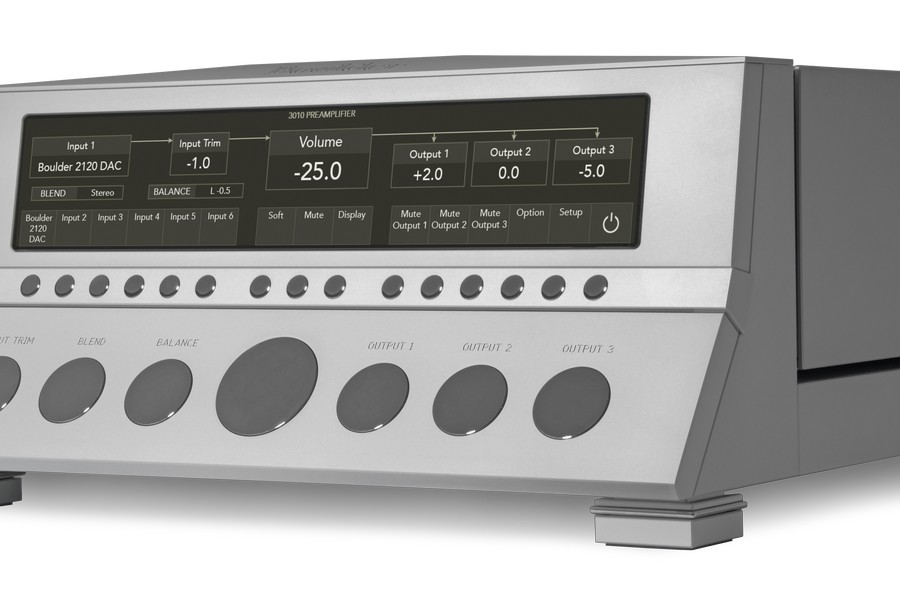 The 3010 has a maximum output level of 28 Vrms. Vrms, or "volts root mean square," is a measure of voltage that is often used in audio equipment specifications. When it comes to preamplifiers, the "maximum output level" specification tells you how much voltage the preamp can output at its maximum before distorting the signal. This is important because distortion can degrade the sound quality. This preamp also has an ethernet connection for downloading future software updates and connecting to IP-based home control systems.
Price:  THB 7,110,000
Amplifier – Boulder 3050
Power corrupts, and absolute power corrupts perfectly. The Boulder 3050 Mono Amplifier, is the company's flagship, and their most powerful, product in over 30 years of sound system design. These are Boulder's premier power amplifiers, the unequivocal peak of their abilities. Few people will ever see or hear them and fewer still will be lucky enough to own them. And yet because of their very existence the limits of sound reproduction have been pushed further than ever before. Even Robb Report magazine acknowledged their superiority with their Best of the Best award.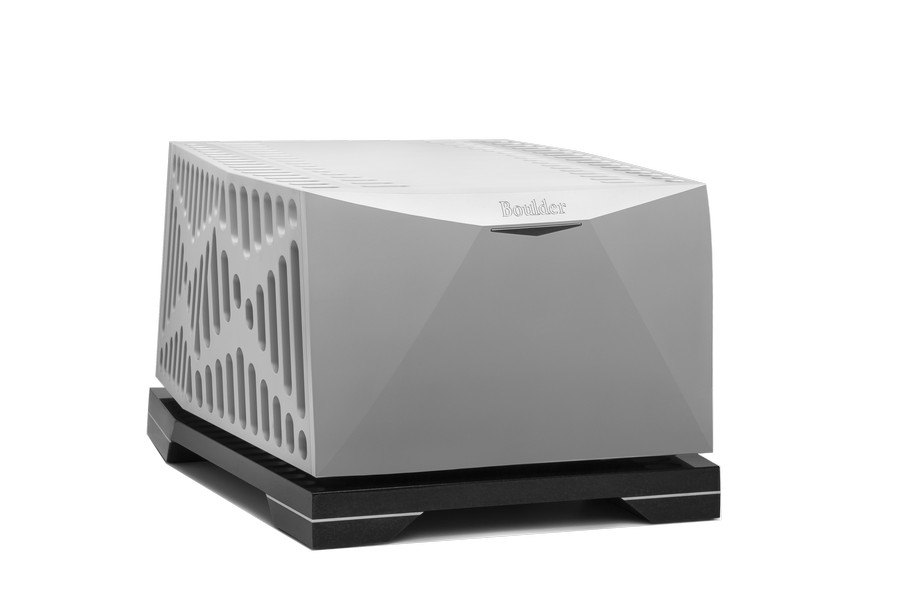 At every step of the 3050s development, one fundamental objective was consistent: the pursuit of absolute perfection in sound quality. Mission accomplished. Weighing in at 161 Kg, (355 lbs.) The Boulder 3050 has a total harmonic distortion (THD) of an incredibly low 0.0014% when pumping out 6,000 watts of peak power.
Price: THB 13,410,000 per pair
Turntable – TechDAS Air Force Zero
in 2008, Hideaki Nishikawa, founder, chief engineer and product designer at Japan's TechDAS company, started research and development on a line of authentic analog turntables. Striving toward a goal of developing a turntable delivering the highest performance of the present day, and in a practical sized chassis, they finally launched their first analog turntable, the Air Force One in 2012. This product proved to be hugely successful, a turning point in analogue reproduction, and spread out to far more users across the world than we first imagined. Since then, the company has developed and has launched an extensive line of turntables to meet more demands in the market.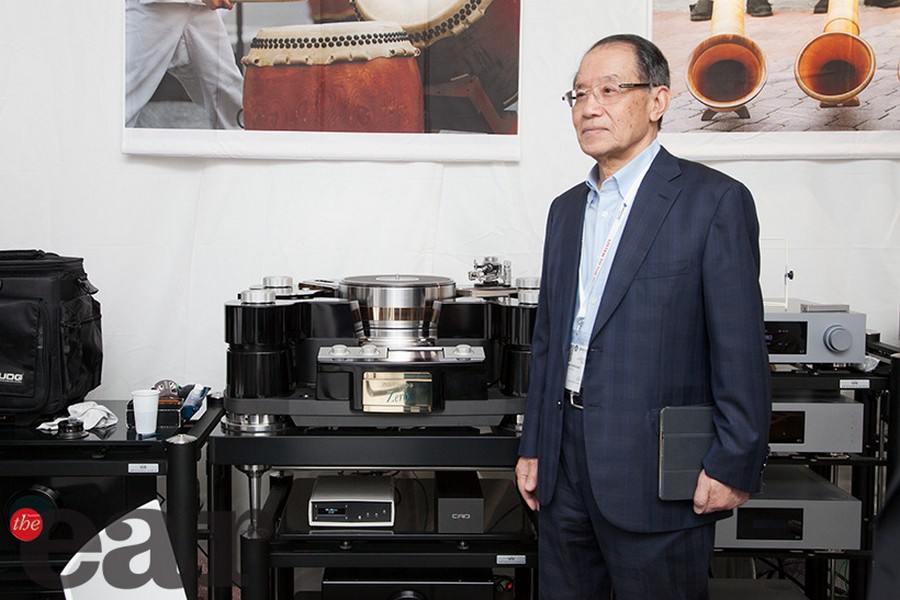 In parallel to the development and releases of these models, a project was going on at TechDAS to bring their dream of the absolute ultimate reference turntable to reality. The goal of the project was to develop a truly groundbreaking product, building on their expertise and knowledge and incorporating new ideas and insights. To achieve this goal, the project had to be cost-no-object. And it had to have whatever technologies would be best suited for sonic performance, no matter how much it would cost. And cost it did.
The result is the Air Force Zero, a turntable weighing 330 kg, (727 lbs.) and takes two technicians several days to set it up.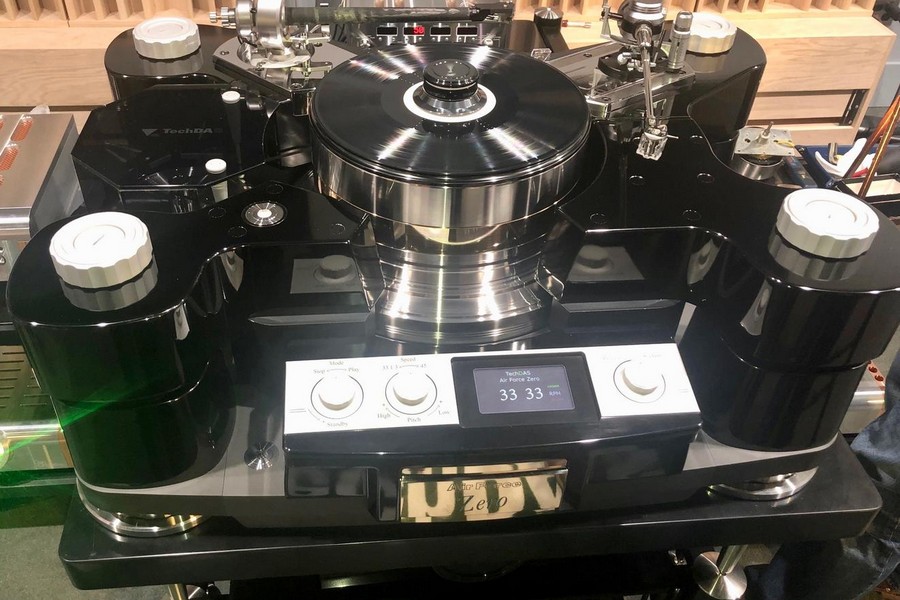 A strong motor is needed during startup because there's a lot of mass to move: The Air Force Zero doesn't have a platter; it has a stack of platters. On the bottom of the stack is a 15¾", 80lb platter made of nonmagnetic forged stainless steel; above that is a 43.5lb, 12.2″ platter made from the same material; the drive belt, which is made of "polished and non flexible polyurethane fiber" and isn't stretchy, wraps around this platter. Above that is a 40lb, 12.2″ platter made of cast gunmetal, a form of bronze. The platter second from the top is also stainless steel. It weighs 48.5lb.
The top platter comes in two versions. The standard version is titanium with a "special surface hardening treatment." It weighs 13lb. For an extra $50,000, you can get a tungsten top platter that weighs 50lb. Both are topped with a soft mat and vacuum-holddown lips.
There are some pieces of equipment that immediately leap to the forefront of the audio world. The TechDAS Air Force Zero turntable is such a piece. It stands at the very pinnacle of audio reproduction, redefining what's possible to extract from the grooves of an LP.
Price: THB 20,000,000
CD System: – dCS Vivaldi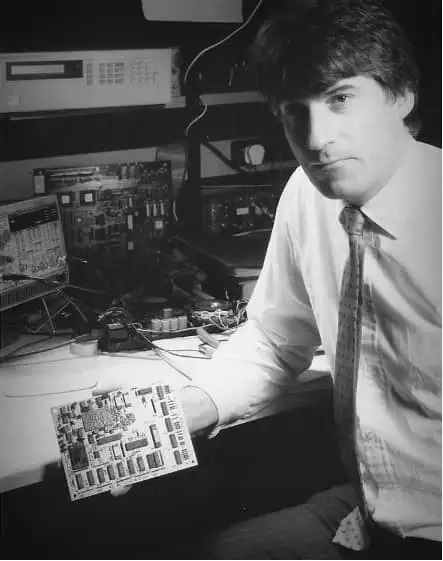 Founded in 1987 by Mike Story in Cambridge England, dcs Audio has spent over 36 years redefining the boundaries of digital audio, developing a succession of pioneering products and technologies that present sound with every last nuance intact. Each one of their systems is designed and hand-assembled in Cambridge, England, by a world-class team of designers, engineers and technicians.
Engineered for the ultimate listening experience, the Vivaldi APEX reflects our uncompromising attitude, relentless innovation, and obsessive attention to detail. Featuring a dedicated DAC, Upsampler, Clock and CD/SACD Transport, it separates the core aspects of the playback process for a performance that is technically precise and musically profound.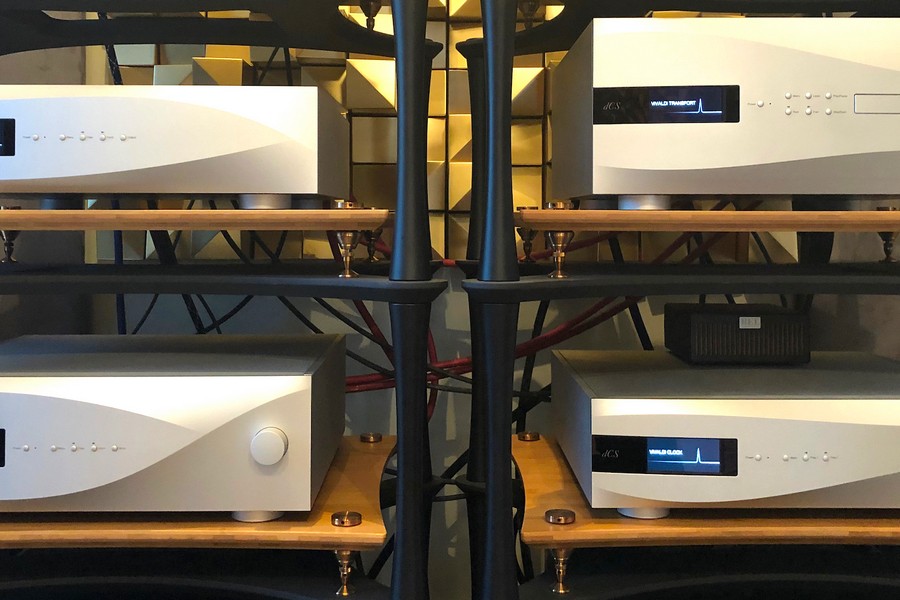 The Vivaldi system consists of four pieces. The APEX DAC is the digital heart of the system decoding audio with astonishing focus. The Upsampler acts as the hub of they system accessing music from any source and converting its native sample rate to a high-resolution DSD, DXD or PCM providing astonishing levels of depth and detail. The Vivaldi CD/SACD Transport provides proprietary dcs signal processing to deliver the ultimate in silver disc replay. DCS signal processing focuses on converting the digital audio data retrieved from the CD into an analog audio signal with high precision and accuracy. Finally, the Master Clock generates a precise reference signal that keeps your Vivaldi system running perfectly in sync, ensuring a natural, lifelike and three-dimensional performance.
Price: THB 6,460,000, 4 pcs.
Speakers – Wilson Audio Chronosonic XVX
Wilson Audio, founded by David Wilson in 1974, is marked by its relentless pursuit of audio excellence and its commitment to pushing the boundaries of speaker design and performance.
David Wilson, a musician and audiophile, initially started Wilson Audio as a retail store called The Audio Corner. However, his passion for audio reproduction led him to explore loudspeaker design, and he soon began developing his own speakers. In 1980, Wilson introduced his first commercially available speaker, the WAMM (Wilson Audio Modular Monitor). The WAMM was a groundbreaking design that incorporated innovative technologies and set new standards for audio reproduction. It quickly gained acclaim among audiophiles and the audio industry.
Today, Wilson Audio offers a range of high-end speakers with its pinnacle being its Chronosonic XVX.
Robert Harley, a well-known audio writer, editor, and publisher has said this about Wilson's Chronosonic XVX speakers, "I've lived with many, many of the world's greatest loudspeakers in my home, and heard countless others at shows, but I've never heard a speaker quite like the Chronosonic XVX. It is the most realistic sounding, the most musically expressive, and the most intellectually and emotionally engaging loudspeaker I've heard.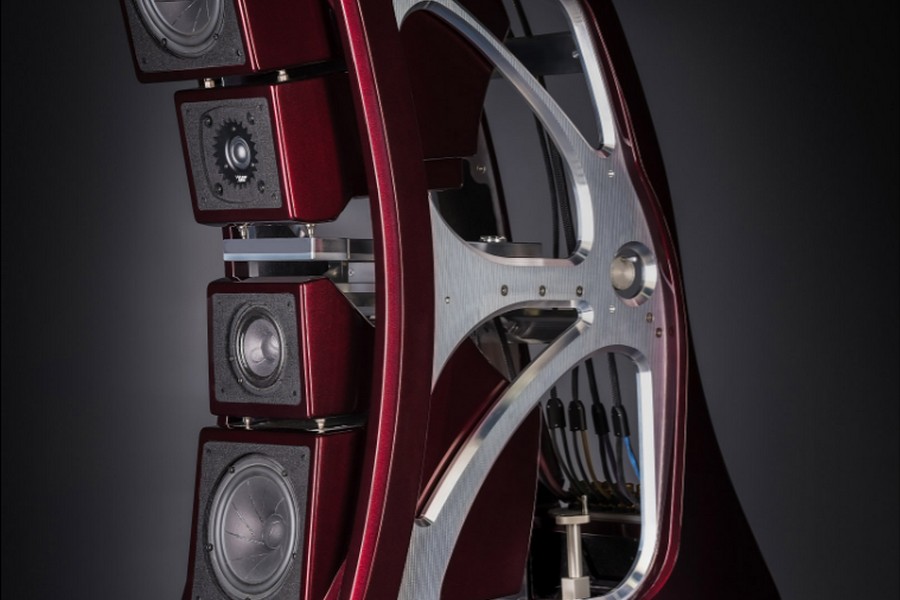 Wilson Audio continues to be at the forefront of loudspeaker design and is highly regarded by audiophiles and music enthusiasts worldwide. Its unwavering pursuit of sonic excellence and dedication to pushing the boundaries of what is possible in audio reproduction have solidified its position as one of the most respected and revered names in the high-end audio industry.
Price: starting at THB13,960,000 per pair
Embarking on a captivating journey into the realm of high-end audio unveils a harmonious fusion of opulence and extraordinary sound quality. The aforementioned systems epitomize the pinnacle of audio excellence, meticulously crafted with an unwavering dedication to every intricate detail, resulting in sonic perfection. Though their price tags may be staggering, audiophiles recognize the unparalleled listening experience these systems offer, transporting them deep into the essence of the music itself. Whether it's the Boulder components' impeccable sound reproduction, the vinyl bliss achieved by the TechDAS Air Force Zero turntable, the digital prowess of the dCS Vivaldi Apex system, or the profound emotional connection fostered by the Wilson Audio Chronosonic XVX speakers, these systems redefine the boundaries of luxury audio. Prepare to embark on a sonic odyssey like no other, as these high-end audio systems eagerly await to elevate your music listening experience to unparalleled heights.