The Covid pandemic has caused unrivaled global havoc. That said, there is a segment of society who've been able to look at the sunny side as their fortunes made epic gains. The number of billionaires on Forbes' 35th annual list of the world's wealthiest exploded to an unprecedented 2,755–660 more than a year ago. Of those, a record high 493 were new to the list––roughly one every 17 hours, including 210 from China and Hong Kong.
As of June 11th, the top spot saw Bernard Arnault & family, with a fortune of US$196 billion, closely followed by Jeff Bezos, with a net worth of US$193.5 billion, and Elon Musk, with US$153 billion.
Amazingly however, these folks aren't the richest ever. If the Titan's of industry and Monarch on the following pages were still alive, adjusting for current dollar worth, they would top this years Forbes list.
Henry Ford
1863–1947 (84 years)
Country: United States
Net worth: US$218 billion (adjusted for current dollar value)
Overall ranking: 5th Wealthiest historically
Henry Ford was an American automotive engineer, entrepreneur, and founder of the Ford Motor Company. By designing the Model T Ford with mass production in mind and employing the assembly line method of rapid production, he was able to radically lower the base price of his automobiles and reach a wider market. As production increased, Ford further reduced prices and increased salaries to reduce worker turnover. This resulted in a rapid increase in output, with Ford production rising from roughly 18,000 cars in 1909 to over 1 million cars in 1920. Despite Ford stating that his focus was increasing Ford Motor Company's benefit to society and to its employees, even at one point being sued by the Dodge brothers based on this premise, his company was massively profitable. His highest earnings were recorded at age 57 and he died at the age of 83 in 1947 with a net worth of US$218 billion.
Mir Osman Ali Khan
1886–1967 (81 years)
Country: Hyderabad State (modern day India)
Net worth: US$243 billion (adjusted for current dollar value)
Overall ranking: 4th Wealthiest historically
The last Nizam of Hyderabad State in British India. Regarded as the wealthiest person in the world during his lifetime, his portrait was on the cover of Time magazine in 1937. As a semi-autonomous monarch, he had his own mint, printing his own currency, the Hyderabadi rupee, and had a private treasury that was said to contain US$182 million (in 2021 terms) in gold and silver bullion, and a further US$729 million (in 2021 terms) of jewels. The major source of his wealth was the Golconda mines, the only supplier of diamonds in the world at that time. Among them was the Jacob Diamond, valued at some US$90 million (in 2021 terms) and used by the Nizam as a paperweight.
Andrew Carnegie
1839–1937 (97 years)
Country: United States
Net worth: US$360 billion (adjusted for current dollar value)
Overall ranking: 3th Wealthiest historically
Carnegie founded the Carnegie Steel Company, which was the most extensive integrated iron and steel operations in the United States; in 1901, Carnegie sold his company for US$480 million to J.P. Morgan, who then merged his company into U.S. Steel. Capitalized at US$1.4 billion at the time, U.S. Steel was the first billion-dollar company in the world. By the time of his death in 1919 he had donated most of his wealth to charities and other philanthropic endeavors.
John D. Rockefeller
1839–1937 (97 years)
Country: United States
Net worth: US$406 billion (adjusted for current dollar value)
Overall ranking: 2nd Wealthiest historically
On September 29, 1916, Rockefeller became the first person ever to reach a personal fortune of US$1 billion (equivalent to US$16 billion in 2019). Rockefeller amassed his fortune from the Standard Oil company, of which he was a founder, chairman and major shareholder. By the time of his death in 1937, estimates (if using his wealth as a percentage of US GDP) place his net worth at US$406 billion.
Jakob Fugger
1459–1525 (66 years)
Country: Germany
Net worth: US$465 billion (adjusted for current dollar value)
Overall ranking: #1 Wealthiest historically
Jakob Fugger, also known as Jakob Fugger the Rich, was a famous German mining entrepreneur, merchant, and banker who lived in the 15th century during the 'Renaissance.' He belonged to a merchant family from the 'Free Imperial City of Augsburg' and was elevated to the status of 'Grand Burgher of Augsburg' through marriage. His family business expanded and spread across the whole of Europe. He started with textile trade and grew rapidly to diversify into mining and banking. In 1485, he came into contact with Archduke Sigismund who was the sole owner of Tyrol. The Archduke was always short of funds due to his lavish living and became dependent on Fugger for heavy loans. Fugger, in return, gained rights to silver and copper mining in Tyrol. He gained monopoly over the copper trade in Central Europe by securing mining rights from the king of Hungary after giving him large sums of money as loans. He then expanded his business by operating smelting plants and constructing roads to export the copper overseas. Though mining and banking were his main businesses, Fugger contributed to the Portuguese fleet for spice trade with India in 1505. When the king of Portugal declared spice trade to be a monopoly of the crown, he was still dependent on Fugger for copper, which was required for trade with India. Fugger extended loans to the Pope Leo X to build the new 'St. Peter's Basilica' to establish business with the Vatican. He also financed recruitment of the 'Swiss Guard' in 1505/1506, which is operational till today. After the death of Maximilian, he gave financial support to Carlos I that ultimately resulted in Carlos being crowned as Charles V, Holy Roman Emperor on June 1, 1519. This further indebted the royalty and enhanced the monopoly of Fugger over trade. He established 'Fuggerei,' which is the oldest social housing complex still in use.
Getting back to today's wealthiest, though the US has the most billionaires with 724, China (including Hong Kong and Macao) are not far behind with 698. somewhat surprisingly, when taking a broader look at Asia, a Chinese Billionaire doesn't show up until the third spot. Read on as we introduce you to the 5 most affluent people in Asia and discover how they got there.
5/5 Huang "Colin" Zheng
Country: China
Net worth: US$43.4 billion
Overall ranking: 30th
Huang was born in 1980 to middle-class factory worker parents on the outskirts of Hangzhou, a city in China's eastern province of Zhejiang. He attended secondary school at Hangzhou Foreign Language School. In 1998, at the age of 18, Huang began studying computer science at Chu Kochen Honors College at Zhejiang University. In his freshman year, he was selected as a fellow at the Melton Foundation. Established by VeriFone founder Bill Melton, the foundation selected young students from emerging regions around the globe. Each fellow was given a computer and internet data to browse the web and message other fellows. They could also travel to a member country each year. Huang credits this experience for giving him a more international mindset than most people in China. In 2004 Huang graduated with a master's degree in computer science from the University of Wisconsin in the U.S.
Huang interned at Microsoft & Google before taking a job at Google as a software engineer. After a while, Huang became part of Google's initial China team as it expanded to the populous nation.
Resigning in 2007, Huang started the e-commerce site Ouku which sold consumer electronics and home appliances. He sold the venture three years later in 2010 for $2.2 million, before starting his second company, Leqi, which helped foreign brands market their online stores on Chinese e-commerce platforms such as Tmall and JD.com.
His third venture was gaming studio Xunmeng, which created web-based role-playing games, often featuring scantily clad female characters.
Huang's next venture, Pinduoduo in 2015, was in e-commerce, a space that was dominated by Alibaba and JD.com at the time. But having gained experience in both e-commerce and games, the serial entrepreneur believed he could find success by gamifying online shopping.
Drawing on his experience in games, Huang turned Pinduoduo into a "gamified" shopping app. Buyers can water a virtual mango tree while they shop — if the tree is tended enough days in a row, users are sent a free box of mangoes. This encourages daily visits to the app. As Huang wrote in the company's IPO prospectus, Pinduoduo is like a combination of Costco and Disneyland.
As well as subsidies on orders, Pinduoduo offers users cash rewards for playing a game that involves bringing others to the platform. His approach has drawn masses of buyers and, in turn, sellers, who pay for advertising, which is key to the company's business model and generates more revenue than sales.
Pinduoduo was listed on the Nasdaq stock exchange in New York in July 2018, just three years after it was founded. At the time of the initial public offering, its shares were priced at $24.6. Today they're trading at $160.9, and the company is valued at $197 billion.
Huang's fortune has steadily grown in recent years, climbing the global ranks from being the 94th wealthiest globally to number 57 in 2020, and 30th today.
4/5 Ma Huateng
Country: China
Net worth: US$58.2 billion
Overall ranking: 22nd
Ma Huateng, also known as Pony Ma, was born on October 29th, 1971. In 1989 he enrolled in Shenzhen University and graduated four years later with a bachelor's degree in computer science.
His first job out of college was with China Motion Telecom Development, a supplier of telecommunications services and products, where he was in charge of developing software for pagers. He reportedly earned $176 per month. He then went on to work for Shenzhen Runxun Communications Co. Ltd. in the research and development department for Internet calling services.
Five years out of college, Ma, along with four other classmates, started Tencent in 1998. The company's first product came after Ma participated in a presentation for ICQ, the world's first Internet instant messaging service, founded in 1996 by an Israeli company.
Inspired by the idea, Ma and his team launched in February 1999 a similar software, with a Chinese interface and a slightly different name – OICQ (or, Open ICQ). The product quickly became popular and garnered more than a million registered users by the end of 1999, making it one of the largest such services in China.
Since Tencent's prized service OICQ was offered free of charge, the company looked to venture capitalists to finance its growing operational costs. In 2000, Ma turned to US investment firm IDC and Hong Kong's telecom carrier Pacific Century CyberWorks (PCCW) who bought 40 percent of Tencent's shares for US$2.2 million. With the pager market declining, Ma improved the messaging platform by allowing QQ users to send messages to mobile handsets. Afterwards, 80 percent of the company's revenue came from deals struck with telecom operators who agreed to share message fees.
Ma decided to expand the business portfolio. In 2003, Tencent released its own portal (QQ.com) and made forays into the online games market. By 2004, Tencent became the largest Chinese instant messaging service (holding 74 percent of the market), prompting Ma to list the company on the Hong Kong Stock Exchange. After the company raised $200 million in its IPO, Ma quickly became one of the richest people in China's telecom industry.
At Ma's behest, Tencent launched in 2005 the C2C platform Paipai.com, a direct competitor to e-commerce giant Alibaba.
Mimicking Microsoft, Ma created two competing teams of engineers in 2010 and charged them with creating a new product. After two months, one team presented an app for text messaging and group chat – WeChat – which launched in January 2011. As of March 2021, WeChat has over 1.24 billion monthly active users.
Tencent surpassed a market value of US$500 billion in 2018, becoming the first Asian technology company to cross this valuation mark. It has since then emerged as the most valuable publicly traded company in China and among the world's top technology companies by market value and has stakes in over 600 companies.
As Chairman of Tencent Holdings, Ma is the second richest man in China for the third year running, placing 22nd in the global ranks.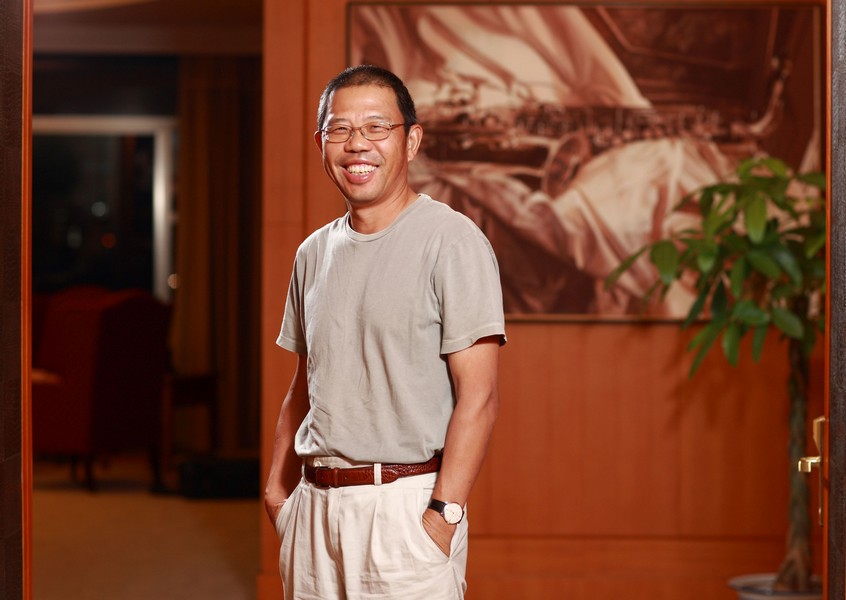 3/5 Zhong Shanshan
Country: China
Net worth: US$72.1 billion
Overall ranking: 16th
Zhong Shanshan was born in Hangzhou, China on December 1st, 1954. He dropped out of school in the sixth grade when his parents became persecuted by local authorities amid the chaos and uprisings of the Chinese cultural revolution.
In his early teen years, Zhong took any job he could find to help support himself and his family. He worked in construction, he was a door-to-door salesman and a newspaper reporter. In 1988, at the age of 34, Shanshan was selling mushrooms, prawns, and turtles on the island of Hainan. He then got a job as a salesman at the Wahaha beverage company, and he sold healthcare supplements.
In 1996, at the age of 42, Zhong founded a bottled water company in Hangzhou, which went on to become Nongfu Spring. In 1999, Nongfu Spring stopped removing the natural minerals from its water in a savvy marketing move. This turned out to be wildly popular and increased their exposure to the bottler's target audience, where distilled water was the norm at the time, despite many worrying about its health benefits, or lack thereof.
Through a combination of organic growth and acquisition, Nongfu eventually grew to be the largest water bottle producer in China and one of the top three packaged juice and tea producers. With the addition of selling coffee and vitamin drinks, it has become one of the largest beverage companies in the world. The company beat out behemoths in the industry, such as Coca-Cola, Watsons, and Pepsi to become China's best-selling package beverage brand.
Zhong took advantage of new technologies such as cloud computing and big data to gain a key advantage in understanding Nongfu Spring's customer base. This allowed for unparalleled market expansion across the country and transformed this once humble company into a leviathan of epic proportions. According to Nielsen research data, Nongfu Springs natural water became the most popular bottled water in 2012 and the number one seller of packaged beverages in China, maintaining its dominance for eight consecutive years.
Zhong is also known for being more low-profile and reclusive than other top business leaders, which has earned him the nickname "lone wolf." "He's not known to have many entrepreneur friends," said Hoogewerf, a longtime China watcher who is based in Shanghai. "He just kind of gets on with his own business."
Zhong also controls vaccine maker Beijing Wantai Biological Pharmacy, which went public on the Shanghai Stock Exchange in April 2020, while his Nongfu Spring went public in September 2020. The combination massively increased Zhong's wealth, expanding the "Bottled Water King's" fortune from 18.9 billion dollars to over 50 billion dollars. His wealth grew even more over the last twelve months to US$72.1 billion, with Shanshan taking the number 16 spot globally.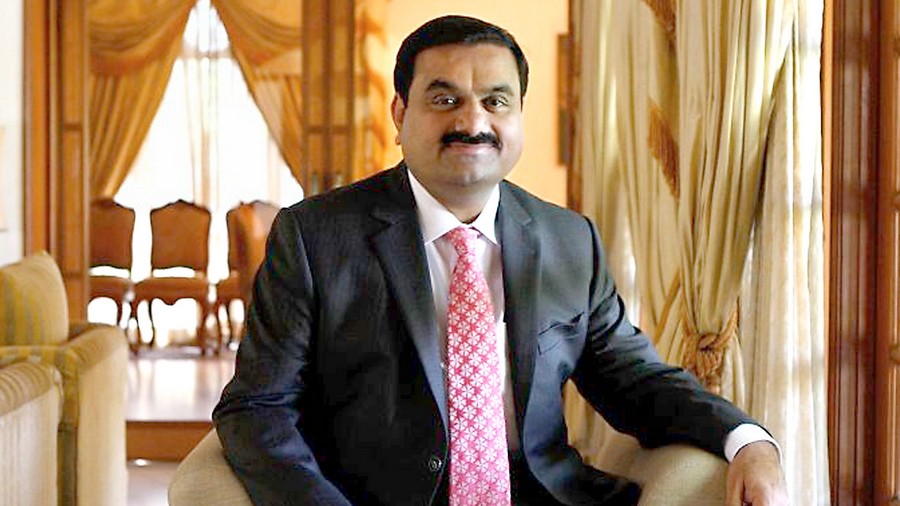 2/5 Gautam Adani and family
Country: India
Net worth: US$74.3 billion
Overall ranking: 14th
Gautam Adani was born on June 24th 1962 in Ahmedabad, Gujarat. His father was a textile merchant. He was educated at Sheth Chimanlal Nagindas Vidyalaya school in Ahmedabad. And then enrolled at Gujarat University to pursue a bachelor's degree in commerce, but he dropped out after the second year. Adani was keen on business, but not his father's textile business.
In 1978, as a teenager, Adani moved to Mumbai to work as a diamond sorter for Mahendra Brothers. He worked there for 2-3 years before establishing his own diamond brokerage firm at Zaveri Bazaar, Mumbai.
In 1981, his elder brother Mansukhbhai Adani bought a plastics company in Ahmedabad and invited him to manage the operations. This venture turned out to be Adani's gateway to global trading through polyvinyl chloride (PVC) imports.
In 1985, he started importing primary polymers for small-scale industries. In 1988, Adani established Adani Exports, now known as Adani Enterprises – the holding company of the Adani Group. Originally, the company dealt in agricultural and power commodities.
In 1991, the economic liberalization policies in India turned out to be favorable for his company, and he started expanding the businesses into trading metals, textiles, and agro products.
In 1994, the Government of Gujarat announced managerial outsourcing of the Mundra Port, and in 1995, Adani was awarded the contract.
Also that year, he set up the first jetty. Operated initially by Mundra Port & Special Economic Zone, the operations were transferred to Adani Ports & SEZ (APSEZ). Today, the company is the largest private multi-port operator. Mundra Port is the largest private-sector port in India, with the capacity of handling close to 210 million tons of cargo per year.
In 1996, the power business arm of the Adani Group – Adani Power was founded by Adani. Adani Power holds thermal power plants with a capacity of 4620 MW, the largest private thermal power producer in India.
In 2006, Adani entered the Power generation business. From 2009 to 2012, he acquired Abbot Point Port in Australia and Carmichael Coal in Queensland.
In May 2020, Adani won the world's largest solar bid by the Solar Energy Corporation of India (SECI), worth $6 billion. The 8000 MW photovoltaic power plant project will be taken up by Adani Green, and Adani Solar will establish 2000MW of additional solar cell and module manufacturing capacity.
Adani's wealth has increased by over US$32 billion in 2021 as the stock price of his group's six listed companies, Adani Enterprises, Adani Green, Adani Total Gas, Adani Power, Adani Gas, and Adani Transmission rose.
In the past year, Adani Group companies have also been on an acquisition spree, entering a deal to purchase SB Energy from Softbank and Bharti at a valuation of US$3.5 billion. According to Forbes, the billionaire has also acquired a 74 percent stake in Mumbai International Airport in September 2020.
1/5 Mukesh Ambani
Country: India
Net worth: US$85.8 billion
Overall ranking: 12th
Mukesh Dhirubhai Ambani was born on April 19th, 1957 in the British Crown colony of Aden (present-day Yemen). The following year his father decided to move the family back to India to start a trading business that focused on spices and textiles.
His family lived in a modest two-bedroom apartment in Mumbai until the 1970s. The family's financial status slightly improved when they moved to India, but Ambani still lived in a communal society, used public transportation, and never received an allowance.
Mukesh Ambani received a BE degree in Chemical Engineering from the Institute of Chemical Technology and later enrolled for an MBA at Stanford University in California.
His father, believing that real-life skills were harnessed through experiences and not by sitting in a classroom, called his son back to India from Stanford in 1980 to take command of a yarn manufacturing project in his company. Mukesh led Reliance's backward integration program, buying their suppliers to generate more revenue and improve efficiency. In 1981 Reliance went from textiles into polyester fibers and further into petrochemicals, which the yarns were made from.
The following year, at 24, he started to help his father run the family business, Reliance Industries, which had added plastics and power generation to the original textile business. Ambani has been credited with creating the globe's largest start-up petroleum refinery and spearheading the creation of several state-of-the-art manufacturing facilities that vastly increased RIL's production capabilities.
In 2006 Reliance Retail was founded, becoming the largest retailer in India in terms of revenue. Its retail outlets offer foods, groceries, apparel, footwear, toys, home improvement products, electronic goods, farm implements and inputs. Apart from physical outlets, the company also sells products on its e-commerce channels.
In 2016, Reliance sparked a price war in India's hyper-competitive telecom market with the launch of 4G phone service Jio.
During the Covid-19 lockdown, Ambani raised more than $20 billion, selling a third of Jio to a string of investors, such as Facebook and Google. Since its inception in 2016, Jio has amassed around 400 million users and launched a streaming service, a video conferencing app, a fiber broadband network, and digital payments.
Ambani is a strict vegetarian, teetotaler, and an avid fan of Bollywood movies. At daughter Isha Ambani's 2018 wedding to businessman Anand Piramal, celebrity guests were treated to an intimate private concert by Beyoncé.
The Ambanis' 27-story 400,000 square foot tower home in Mumbai is known as Antilia. It reportedly cost $1 billion to build and boasts a spa, three helipads, and a 50-seat theater.
RIL is a Fortune Global 500 company and "the largest private-sector corporation in India. Today, Mumbai-based Mukesh Ambani is the richest man in Asia. He is the chairman, managing director, and largest shareholder of energy and telecom giant Reliance Industries.
His fortune stands at a vast US$85.8 billion. He has consistently held the title of India's richest person on Forbes magazine's list for the past ten years. This year he has moved up the ranks to the 12th richest globally, and he is the wealthiest person outside North America and Europe.