The prestigious "Asia's 50 Best Restaurants" awards for 2023 took place in Singapore, and Chef Thitid "Ton" Tassanakajohn from Bangkok emerged as a shining star, with his restaurant Le Du claiming the coveted title of Best Restaurant in Asia. Adding to his success, Chef Ton's restaurant Nusara secured the third spot, following Tokyo's Sezanne.
During the award ceremony, an elated Chef Ton expressed his gratitude, saying, "I'm so honored that I'm standing among the (best) chefs in Asia in this room and this is more than a dream come true," said Chef Ton receiving his trophy. "50 Best is something very special to my heart and not just because of the ranking but because of everyone in this room. That is the most important thing. I'm so lucky to be included in this family with you all, with all my chef friends, my brothers and sisters."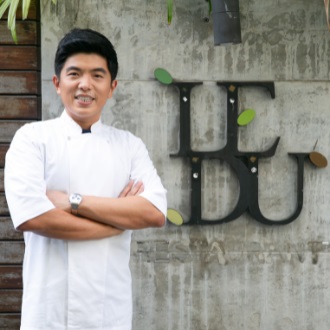 Situated in Bangkok's Silom area, Le Du is a contemporary Thai restaurant that captures the essence of each season through its name, which means "season" in Thai. Chef Ton's culinary expertise and emphasis on using seasonal ingredients shine through in the diverse and flavorful dishes that grace the menu. Le Du's remarkable ascent of three spots from the previous year's ranking showcases its well-deserved recognition as the Best Restaurant in Asia for 2023.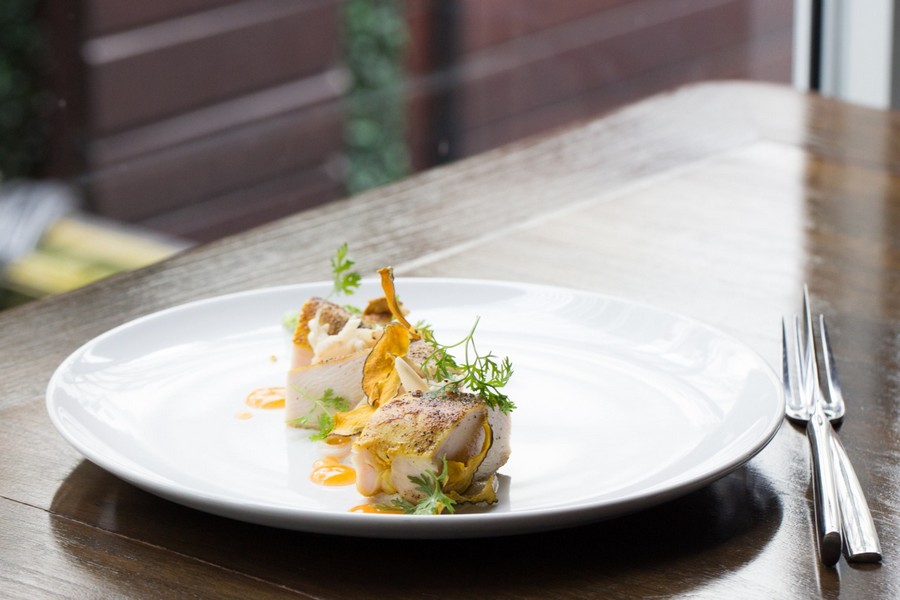 Guests at Le Du have the option of indulging in either a four or six-course tasting menu, or selecting from the enticing a la carte options. The menus evolve regularly to incorporate the freshest local produce and the chef's creative inspiration. Signature dishes that showcase the restaurant's excellence include Khao Chae, a traditional delicacy of jasmine-scented rice served with shrimp paste balls, fried shallots, and green mango; Khao Khluk Kapi, a flavorful combination of organic rice, salty shrimp paste, pork jam, river prawns, and crispy garlic; and Pla Tod Kamin, a delectable crispy fish fillet marinated with turmeric, served with tamarind sauce and herbs.
Complementing the exquisite cuisine, Le Du boasts an impressive wine list featuring both local and international labels, as well as a selection of carefully crafted cocktails and mocktails. The attentive and friendly service combined with a relaxed and cozy ambiance contribute to making Le Du a must-visit destination. In 2023, Le Du was also honored with a Michelin star, solidifying its position as one of the finest establishments for experiencing modern Thai cuisine with a touch of innovation.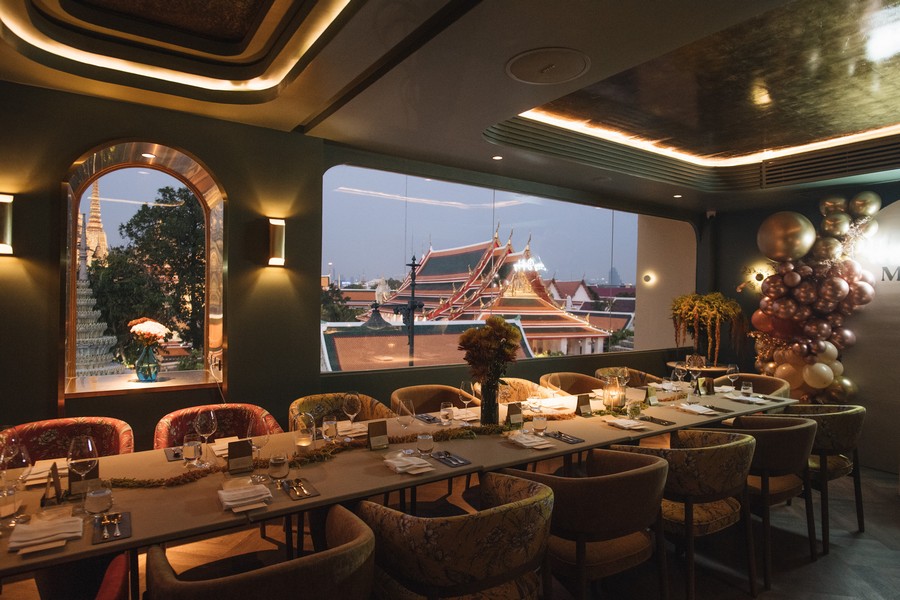 At Nusara, Chef Ton describes his culinary style as "Colorful Thai Cuisine." Straying away from the confines of traditional or modern categories, the cuisine at Nusara embodies uniqueness and innovation.
Nusara's tasting menu takes guests on a delightful journey, beginning with small and creative dishes such as crab curry served on a crisped wild tea leaf topped with local caviar, or savory peanut relish scooped onto shrimp-paste wafers. The experience then progresses to larger dishes served family-style, including the mouthwatering Bumbai Neua, featuring tender beef cheek in a rich Bombay-style curry accompanied by ajaa (pickled cucumber). Each dish from the course menu originates from the Rama V period, drawing inspiration from recipes found in the royal kitchens of that era. The flavors exhibit a fusion of influences, incorporating spices like nutmeg, cinnamon, clove, and cardamom, alongside fresh Thai herbs and chilies. Nusara presents a captivating portrayal of Thai cuisine's historical fusion of diverse elements.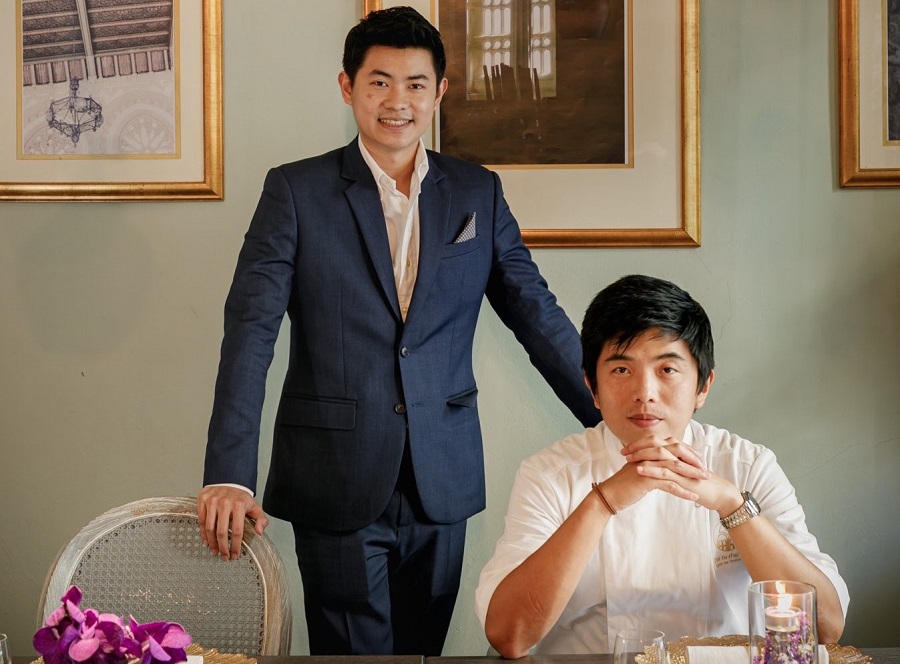 Chef Ton and his brother Tam grew up surrounded by the delightful home-cooked meals prepared by their mother and grandmother, and this is where Ton developed a profound passion for cooking. After completing his Economics degree from Chulalongkorn University, Chef Ton ventured to the United States to pursue his culinary dream at the prestigious Culinary Institute of America (CIA). As a top-scoring graduate, he further honed his skills by obtaining an MBA in Hospitality from Johnson & Wales University.
During his time in New York, Chef Ton gained valuable experience working at several Michelin-starred restaurants, including Eleven Madison Park, The Modern, and Jean Georges. His enthusiasm for wine led him to become a Certified Sommelier (CS) through the esteemed Court of Master Sommelier.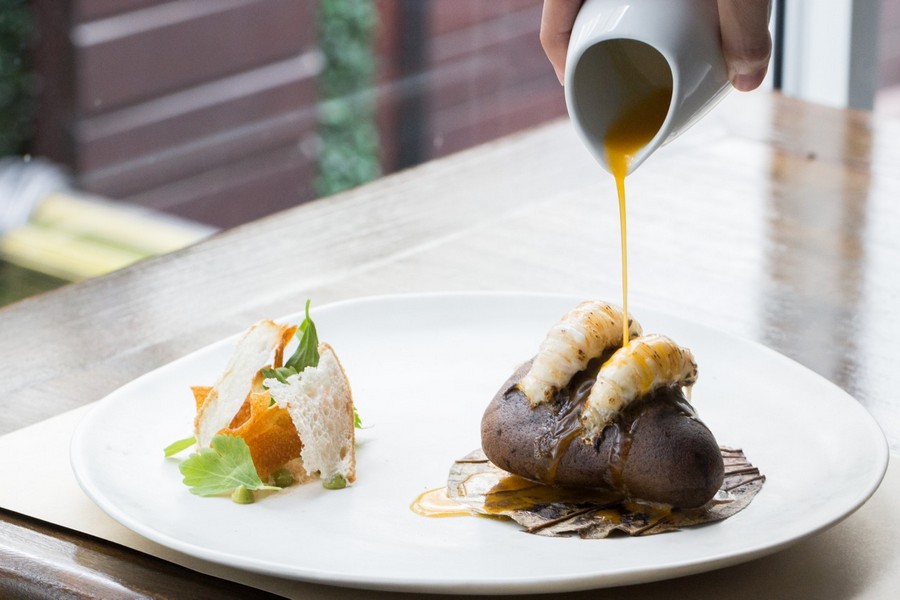 While Chef Ton focuses on the culinary aspects, his brother Tam manages the business side of their operations. With a strong background in business and management, Tam ensures the smooth and efficient running of their restaurants. His keen eye for detail and commitment to providing exceptional service contribute to the overall success of their endeavors.
In addition to Le Du and Nusara, Ton and Tam own other renowned restaurants. Baan, meaning "home" in Thai, serves as a heartfelt tribute to their grandmother and the cherished memories of home-cooked meals. Baan offers authentic and comforting Thai dishes, utilizing local and organic produce sourced from small farmers. The restaurant also provides a vegetarian menu and an impressive selection of natural wines.
For those seeking the iconic flavors of Thailand's stir-fried noodle dish, Mayrai Padthai is a casual and vibrant eatery specializing in pad thai. The menu features various tantalizing versions, including crab meat pad thai, lobster pad thai, and vegan pad thai. Additionally, the restaurant serves popular Thai street food items such as som tum (green papaya salad), tom yum (hot and sour soup), and khao mun gai (chicken rice).
Lahnyai Nusara offers classic and delicate Thai cuisine presented in a unique contemporary style, with a playful touch. The tasting menu at Lahnyai Nusara showcases the range of flavors found in the finest Thai cuisine, skillfully prepared and elegantly presented.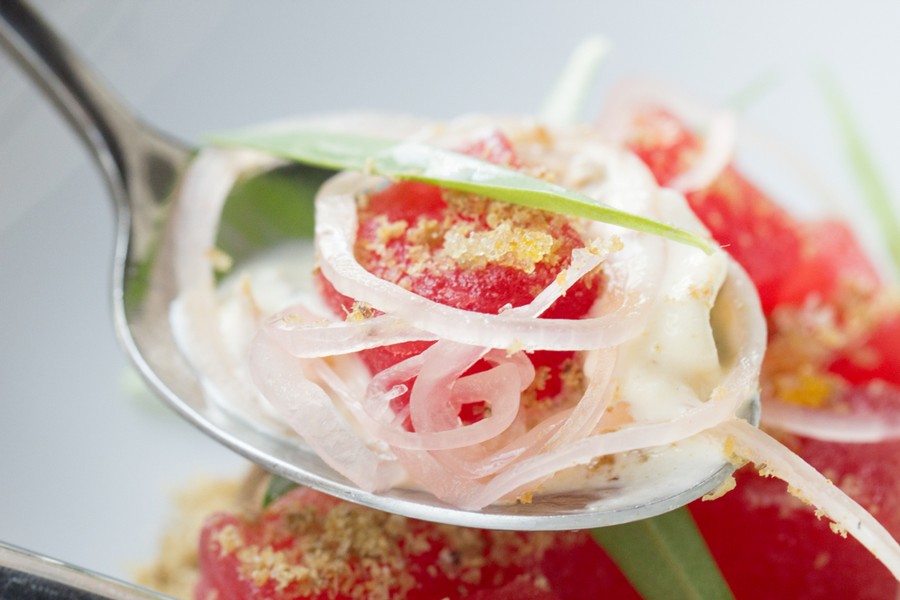 Chef Ton's culinary prowess extends beyond Bangkok, as he brings his gastronomic brilliance to Phuket with his renowned restaurant, Samut. With a strong commitment to sourcing the freshest ingredients from Thailand's captivating coastlines, Samut celebrates Thai seafood with unparalleled finesse. The name "Samut," meaning "ocean" in Thai, perfectly encapsulates the restaurant's dedication to showcasing the ocean's treasures.
Chef Ton's talent has not gone unnoticed, as he has been featured on numerous television shows both as a guest and as a host. His appearances include:
Iron Chef Thailand: Chef Ton competed against renowned chefs in this cooking competition, where he had to create dishes using secret ingredients. His impressive skills earned him several victories, leading to his recognition as one of the Iron Chefs in 2013.
Top Chef Thailand: Chef Ton served as a judge and mentor in this reality show, evaluating the skills and creativity of aspiring chefs. He provided challenges and guidance to help them improve their culinary abilities.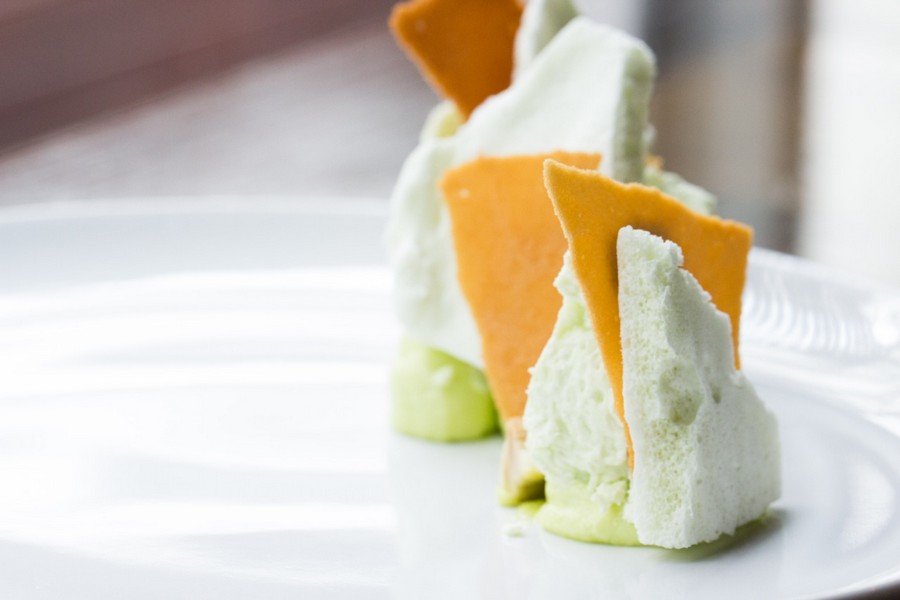 MasterChef Thailand: Chef Ton appeared as a guest judge in this show, tasting and critiquing dishes prepared by amateur cooks. He also showcased some of his signature dishes and techniques, inspiring the contestants with his culinary expertise.
Chef's Table: Chef Ton was featured in an episode of this documentary series, where he shared his personal story and culinary philosophy. The episode showcased his innovative dishes and explained how he incorporates local ingredients and flavors into his modern Thai cuisine.
The Chef Show: Chef Ton joined Jon Favreau and Roy Choi in this show, where they cooked and shared meals together. He taught them how to prepare some of his iconic dishes, such as crab omelet with yellow curry and crispy pork belly with holy basil. Chef Ton also discussed his culinary journey and his deep passion for Thai cuisine.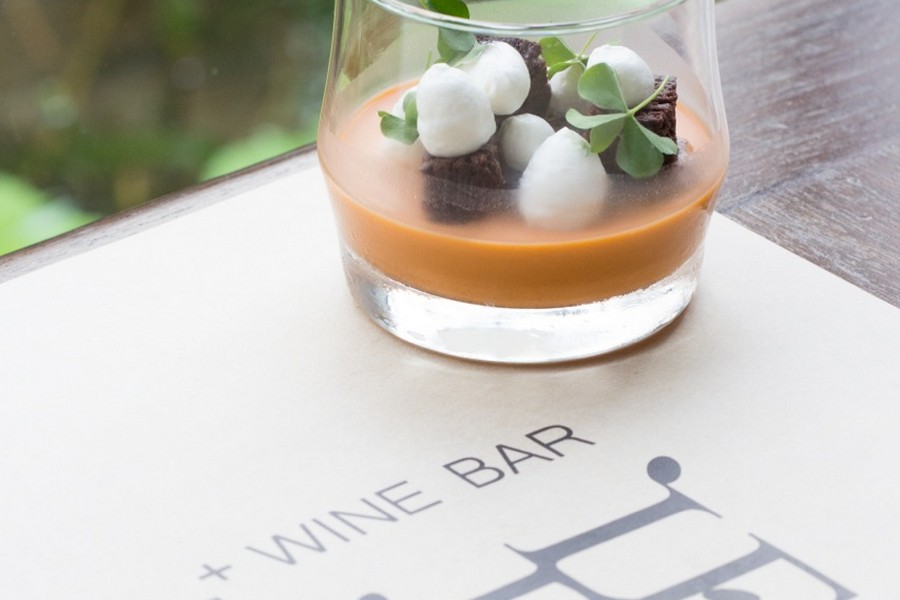 Chef Ton's remarkable culinary journey inspires and delights food enthusiasts worldwide as he showcases the rich flavors and cultural heritage of Thai cuisine with his unique and innovative approach.
As Chef Ton continues to make waves in the culinary world, his impact goes beyond accolades and recognition. Through his restaurants, he invites diners on a captivating journey of flavors, culture, and shared experiences, creating moments that transcend the plate and forge lasting memories. With Chef Ton at the helm, the future of Thai cuisine shines brightly, promising exciting and delectable adventures for food lovers everywhere.