Everyone knows that Australia is world-famous for its natural wonders and wide-open spaces, beautiful beaches, open deserts, "the bush", and "the Outback." There are many man made attractions, like the Sydney Harbour Bridge and the Sydney Opera House, and natural attractions like the Great Barrier Reef, the world's most extensive coral reef system.
Australia is also renowned for producing world-class wines and is ranked the 7th top wine-producing country globally. Australian bottles are equally at home in the finest international restaurants and local liquor stores, from hearty reds to fruity whites and delicious dessert and fortified wines.
Australia's history of wine manufacture traces back to its settlement in 1788. Governor Arthur Phillip brought vines with him on the First Fleet, and numerous vineyards were established in the area that is now Sydney. By the 1890s, the popular Hunter Valley, Barossa Valley, and Yarra Valley had begun to produce wine.
Australia primarily produced fortified wines until the 1950's. These varieties were popular as the additional alcohol protected the wine from microbiological attack, making it suitable for storage and transport.
Around this time, Australia saw an influx of German and Italian immigrants. They helped to expand the wine industry in the Barossa and Riverina regions. Many of their descendants still operate wineries in these areas today.
In the 1960s, Australia turned its focus to the production of sweet and sparkling wines, and in the latter part of the 60s, full-bodied reds came into vogue.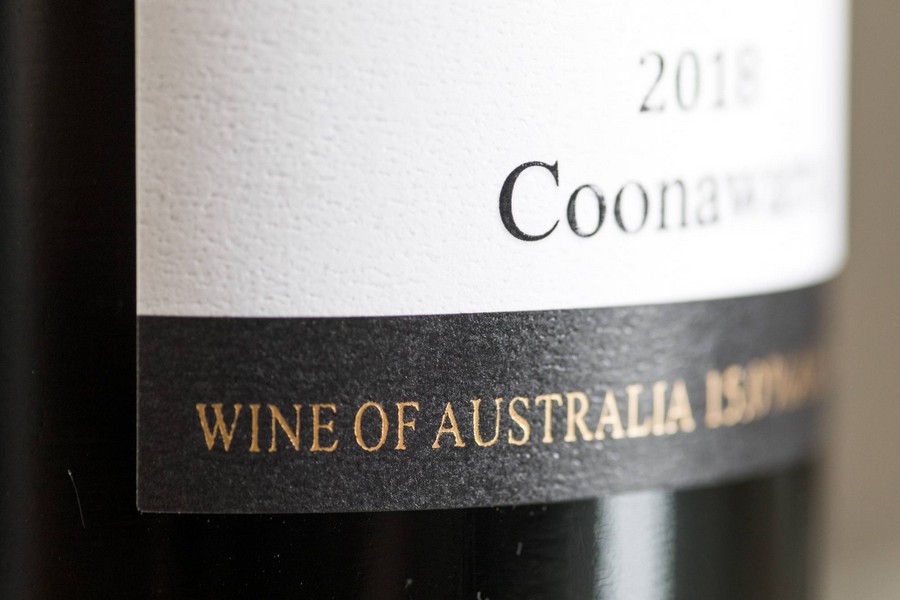 Aromatic wines, such as gewürztraminers, gewürztraminer rieslings, and Rhine rieslings, became popular in the 1970s. During this decade, Australia also developed the wine cask, or "bag in a box." This simple Australian invention made wine more accessible, as people could drink a small amount at a time. Angoves began to use the cask in 1965, and Penfold's Wines quickly followed suit, an innovation that's now used worldwide.
By the end of the 70s, Chardonnay became the drink of choice, as Australian tastes had changed from semi-sweet wines to dry whites, and Chardonnay is still quite popular for today's wine drinkers.
In the late 1980s, Australian wines began to break into the European market, earning a reputation for fresh, fruity whites and robust reds. By 1995, Australia had secured 1.5% of the world's wine trade.
Australia's diverse climate allows it to produce a variety of different wines. Australia is renowned for its warm weather, and thus most of its wine comes from warm regions. However, interestingly, Australia's premium varieties tend to hail from smaller, cool-climate areas.
Australia is the world's largest island, and as such, it has around 60 wine-growing regions scattered around the country.
South Australia may be best known for its Barossa Valley region, but wine buffs won't be disappointed with drops from the Adelaide Hills, Clare Valley, Coonawarra, McLaren Vale, Langhorne Creek, Padthaway, and Riverland areas.
There's also more to New South Wales than Hunter Valley wine, with wineries in Mudgee and the Riverina producing outstanding wines.
In Victoria, there are great vineyards in the Goulbourn Valley, The Grampians, Heathcote, Mornington Peninsula, Pyrenees, Rutherglen, and the Yarra and King Valleys.
The Margaret River wine region, Swan Valley, and Great Southern Region in Western Australia also have a rich heritage of wine production.
Newer wineries are also emerging in Tasmania and Queensland. Tassie's cool climate is ideal for pinot noirs and chardonnays, and there are several great Tamar Valley wineries. There are more than 100 vineyards in Queensland, but some of the best come from the Granite Belt region around Stanthorpe and Ballandean.
Today Australia 's major wine varieties are shirazes, cabernet sauvignons, chardonnays, sauvignon blancs, semillons, and rieslings.
Recently winemakers have begun experimenting with "alternative" varieties like petit verdots, pinot grigios, sangioveses, tempranillos, and viogniers.
A trip to the wineries can be a rewarding and relaxing experience. However, it's easy to feel intimidated if you don't know what to expect or don't know enough about wine. Here are a few simple things to remember to get the most from visiting Australia's wine regions.
The first thing to decide on any wine trip is the destination. The time you are visiting may be a factor in this decision. Large wine areas such as the Barossa Valley and Hunter Valley are open any time of year. Still, several wineries in smaller areas, such as the Southern Highlands, tend to close over Christmas or only open on weekends.
It's also worth thinking about the wineries you hope to visit, as Australia is much larger than many people realize. Unless you have a lot of time in Australia, you won't be able to visit wineries in the Hunter Valley, Mornington Peninsula, and Clare Valley. It's a more practical idea to settle on a wine-growing region with many wineries you are interested in seeing.
When choosing wineries, it can be tempting to select names you are familiar with. However, this is not always the most rewarding option. Many large wineries can get very crowded, particularly during peak holiday times. Smaller boutique wineries often offer a more personal and leisurely wine tasting experience. While large wineries offer a consistently good product, the quality of the boutique labels may surprise you.
If you're struggling to choose the wineries, wine tours can do it for you. Many companies run bus tours to nearby wine areas, allowing tourists to enjoy cellar-door tastings without worrying about driving home. These tours typically visit three to six wineries and a local restaurant for lunch. Many also visit other tourist attractions in the local area. Large groups can often customize their tour to ensure they see their wineries of choice.
Most Australian wineries offer free public tastings. Especially at smaller cellars, this is an excellent opportunity to speak to the winemakers and learn more about the different varieties. Australians are generally friendly, and the cellar door staff are trained to deal with the public. They should help make your wine tasting a pleasurable experience. If your knowledge of wine is limited, they will be happy to answer your questions and suggest wines you may like.
Typically wine tasters start with white wines, move to reds, then dessert or fortified varieties. It is acceptable to taste through the range or choose only the wines that interest you. While cellar door tastings are conducted to encourage sales, you are not obligated to purchase anything if it is not to your liking.
Australia is the fourth largest exporter of wine globally, shipping more than 800 million liters of wine every year, earning an international reputation for excellence, and holding its own against established foreign markets in key global awards.
In addition to its strong exports, Australia also benefits from a robust local market, with Australians consuming more than 400 million liters each year.
If post-Covid, you plan to holiday in Australia, remember, wine is cheaper than therapy. Try to fit in at least one major wine-growing region, on your way to the great barrier reef.