The 2023 Thailand Open presented by E@ was held at the True Arena Hua Hin Sports Club from 30 January to 5th February. The tennis tournament saw some of the world's top players, including Canada's Bianca Andreescu, the 2019 US Open champion, battle it out for the WTA 250 level tournament title.
But, in the final match on 5 February it was China's Zhu Lin who was crowned the 2023 Thailand Open presented by E@ champion with her victory over Ukraine's Lesia Tsurenko 6-4 6-4.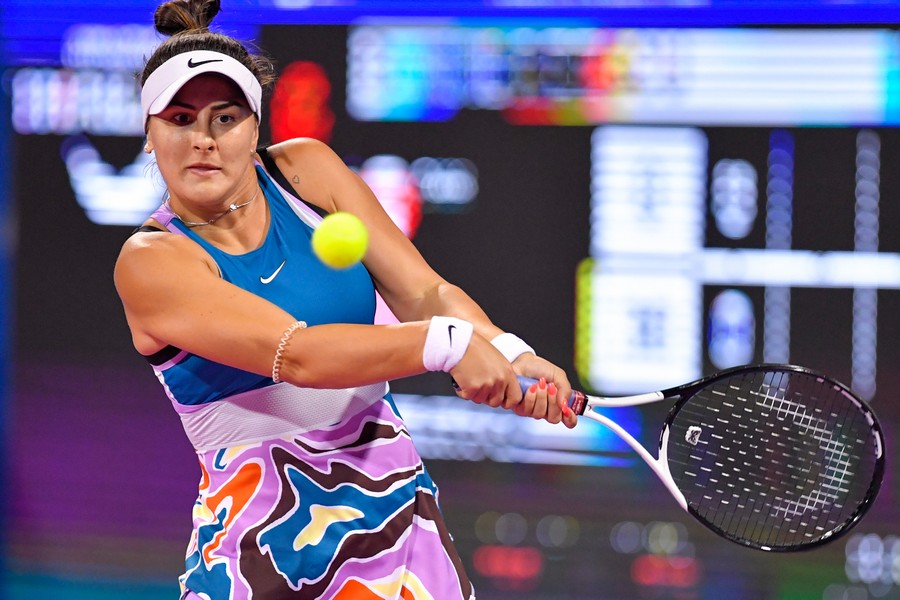 Zhu Lin secured her first WTA 250 title, propelling her into the top 50 rankings for the first time in her career. It's a dream come true for the rising star, who arrived in Hua Hin with a wave of momentum after a strong performance at the Australian Open, reaching the fourth round.
Zhu's journey to the top was no easy feat, as she battled her way through a tough field to clinch the title. She started by knocking out third seed and compatriot Wang Xiyu in a thrilling match that ended 4-6, 6-3, 6-0. With that win under her belt, she went on to defeat Korea's Su-Jeong Jang and Slovenia's Tamara Zidansek, setting up a semifinal clash against friend and doubles partner Wang Xinyu. Despite the emotional challenge, Zhu put friendship aside and secured victory in straight sets, 6-2, 6-4.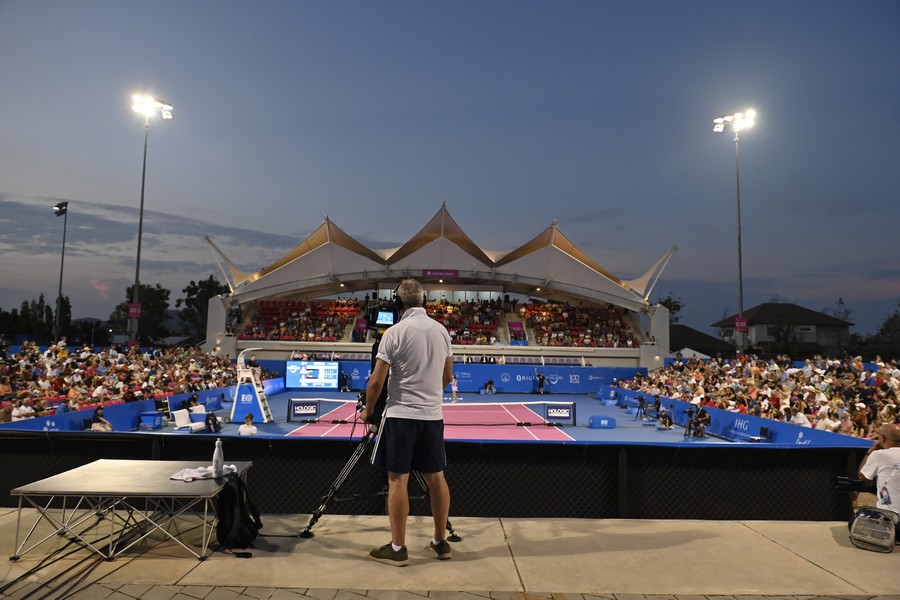 The final was a true test of Zhu's mental and physical strength, as she faced a formidable opponent in Tsurenko. Serving for the first set at 5-3, Zhu was broken, but she didn't let the setback get the best of her. She held her nerve to take the set 6-4 on her second opportunity, showcasing her tenacity and unwavering focus.
An early break in the second set provided some breathing space for Zhu, but she was unable to convert her first opportunity to serve out the match at 6-4, 5-3. However, she didn't let the pressure get to her and once again showed her mental fortitude, breaking Tsurenko's serve to claim victory and the title, 6-4, 6-4.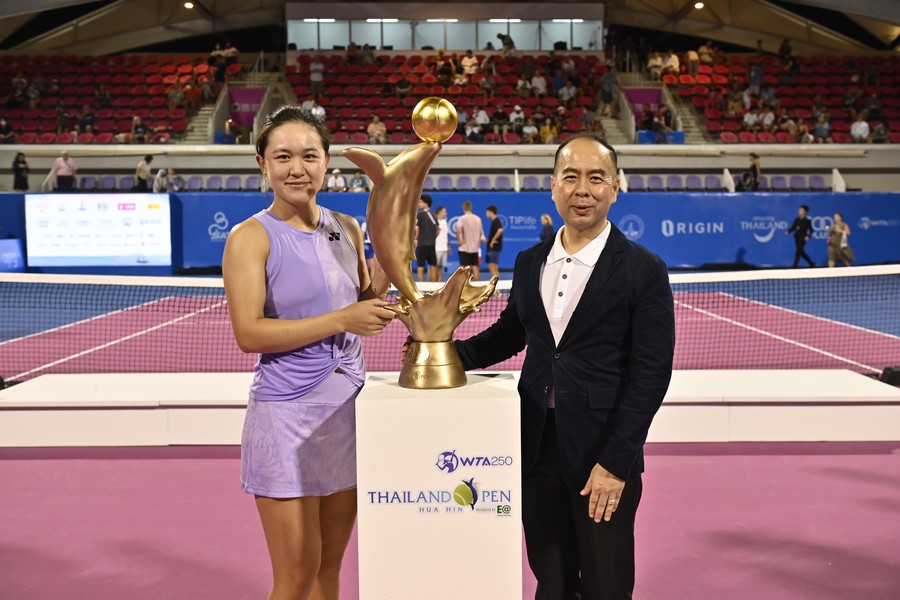 On winning her first title Zhu said, "I'm super happy to win my first title here in Hua Hin. The trophy is just so beautiful, the first one is always difficult and Lesia, she's a fighter, she never gives up so I needed to give my 100% and I need to be more patient especially towards the end. I feel a little bit nervous but I know it's normal so I have to handle that, I have to attack when I have a chance because she's not gonna give this match to me and I'm super happy I did it."
On achieving the goals she set for 2023 in February, "At the beginning of this year my goal for me and my team was to break the top 50 and win a WTA title and now it's only February I already did it! So maybe I have to talk with my team to adjust for the rest of the season."
Despite finishing as the runner-up, Tsurenko expressed her contentment with her performance in Hua Hin, and her newfound relief from long-term injury woes in her elbow. "I'm not really happy with the result today but all the credit to my opponent. She played really well, and she took me off balance all the time, hitting full power. She definitely deserved this trophy, and I will just continue working and playing and enjoying things.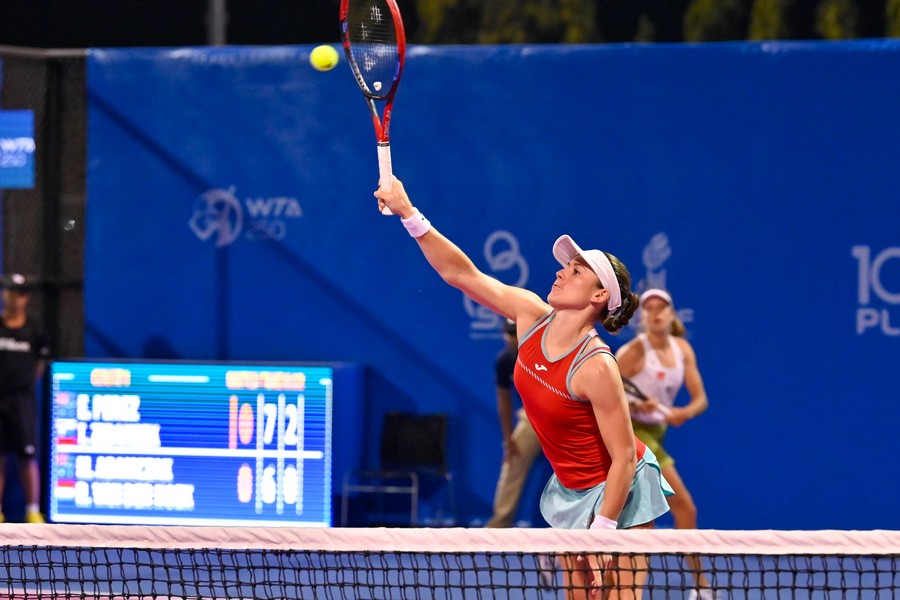 "I had a conversation with my team at the beginning of this year that I have no goals, I have no expectations because I was quite tired with the everyday pain. I did not put any pressure on myself. I was just playing in Canberra, in Melbourne, here and I'm really happy that I'm able to play like 13, 14 matches, which for me is incredible. This is the best thing for me, I'm just really happy to be playing."
Chinese Taipei's Hao-Ching Chan and Fang-Hsien Wu proved too strong for a tired Zhu Lin and Wang Xinyu in the doubles final, taking the title 61 76(6). On winning the title Hao-Ching Chan said, "I think they're both very good players, singles and doubles, so even though we have an easy first set, we know that it's gonna be tough in the second set, and we're happy we fight on to the end and we win the match.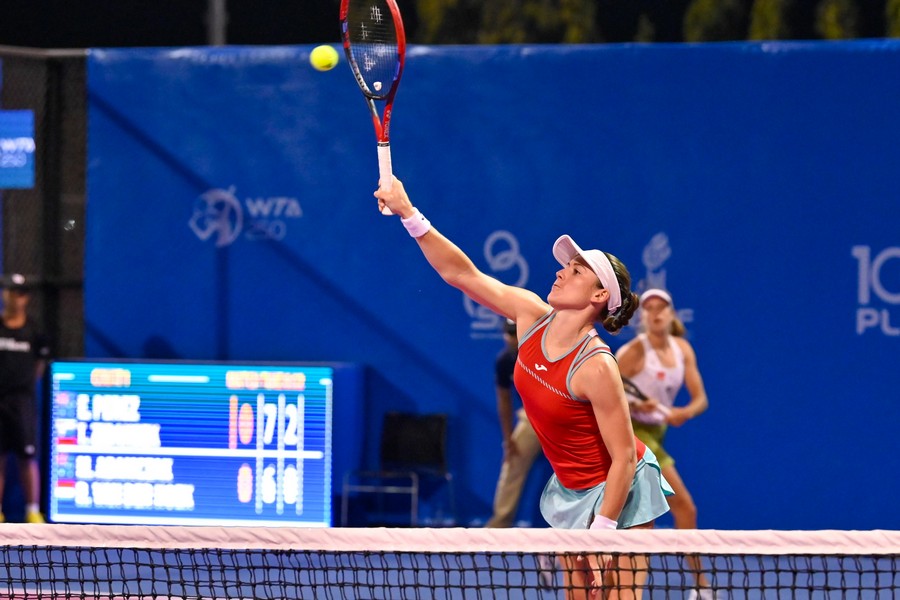 Zhu's win in Hua Hin is a testament to her hard work and dedication, and it cements her place as a rising star in the world of tennis. With a top 50 ranking now secured, the future looks bright for this talented player. And while the players were in town for the fierce competition, they also found the time to immerse themselves in the beauty and culture of Thailand.
Supported by the Tourism Authority of Thailand, the event gave players the chance to experience the charm of Thai culture while vying for a WTA title and prize money. Bianca Andreescu, Ellen Perez, and eventual champion Zhu Lin took part in a cookery class and learned to make pineapple fried rice. Meanwhile, Japan's Nao Hibino and Slovenia's Tamara Zidansek tried their hand at Muay Thai at The Legends Arena in BluPort Hua Hin.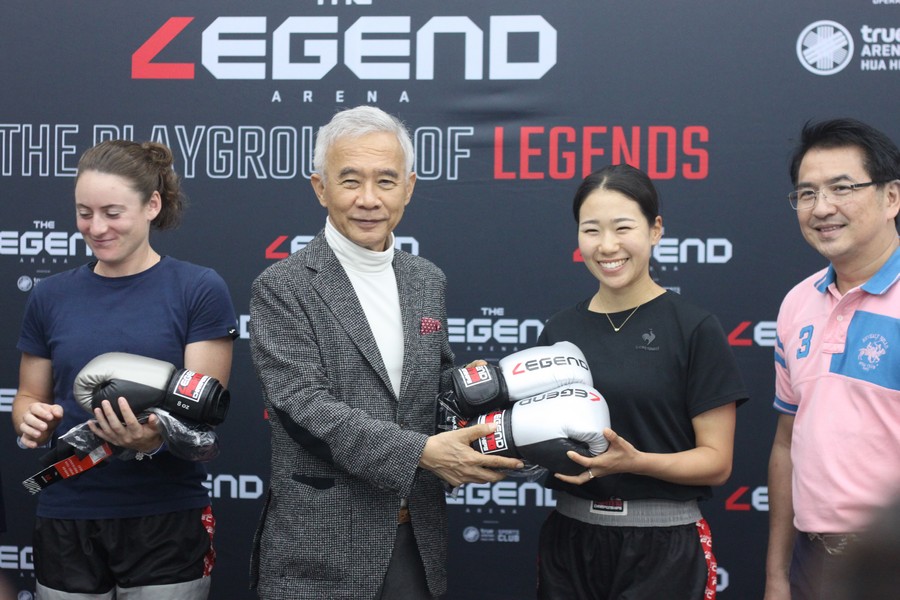 The 2019 Thailand Open champion Dayana Yastremska from Ukraine, Katie Boulter from Great Britain, and Anna-Karolina Schmiedlova also got a chance to experience the local art of eco printing under the guidance of His Excellency Suwat Liptapanlop. And, in their downtime, many players took a moment to visit the many temples around Hua Hin, with Yastremska even finding the time to visit some elephants.
It's clear that the players were not only impressed by the tournament, but by the warm hospitality and culture of Thailand. They left with a newfound appreciation for the country and a vow to return to this beautiful land.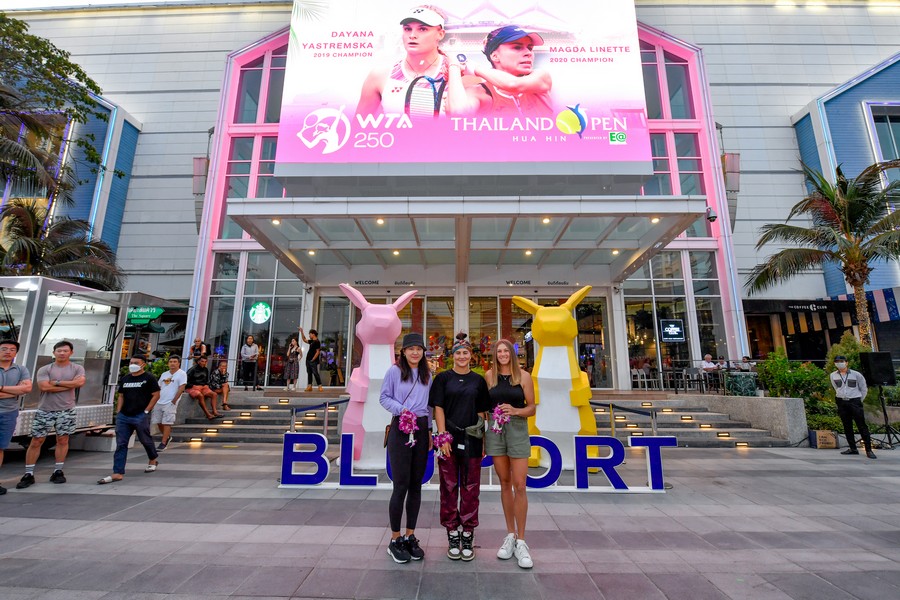 According to Runner-up Lesia Tsurenko: "It was my first time ever in Thailand and I was surprised how beautiful this country is. I've been every day at the beach, I've been to the night markets and saw so much of the Thailand culture. Big thanks and I hope to come back again."
Image Credit: 2023 Thailand Open presented by E@