HIFU or High-Intensity Focused Ultrasound has been growing in popularity worldwide since 2012 as a non-surgical face and neck lift, tightening your skin. Common treatment areas include Brow's and forehead, chin, neck, stomach and stretch marks.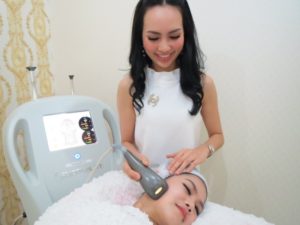 HIFU works thru the use of ultrasound energy generating low levels of heat in the targeted skin areas. The heat stimulates the cells for collagen production and skin rejuvenation. With just one treatment HIFU pushes mature skin to start working hard again.
Results can be seen right after treatment however they become more pronounced over time with the increase in your collagen production. The results are smoother, firmer and brighter skin in the months after treatment.
Part of what makes HIFU popular is the ease to which the treatments are done. No preparation is needed. A cold ultrasound gel is applied to the area to be treated. The HIFU hand piece is then used to deliver ultrasound energy beneath the Skin. From my experience, the feeling is like small pin pricks, with the feeling registering from barely noticeable to occasionally somewhat uncomfortable. Nothing I would personally register as painful however. Each treatment takes approximately 30 to 45 minutes.
The beauty of HIFU is that after the treatment is over you can get right back into your day. There is no downtime required. Collagen production will kick off after only one session. Over time, as more collagen is produced, your skin will be healthier, stronger and younger looking without any unnatural drastic changes.
Possible side effects include slight redness and/or swelling post-treatment, and some people might feel some tingling. These will disappear within hours. After the two treatments I had, I did not feel any side effects. While the results will not be as dramatic as surgical facelifts, HIFU skin tightening is clinically proven to be safe, with natural and gradual rejuvenation effects.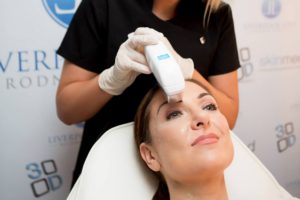 Most patients need only one session. Results will appear over 2 to 3 months or even up to 6 months following treatment. Your body will continue to produce fresh collagen over one year. My doctor said I could have up to 3 treatments in a year but he didn't recommend anymore than that.
HIFU works well with anyone with mild to moderate sagging or loosening skin. Treatments can be performed on the full face and neck or specific areas as needed. Younger, beauty-conscious patients who wish to get a head start on the collagen production game also benefit from ultrasound tightening.
I went to Kharites Medical Aesthetic Clinic in Bangkok for my HIFU treatments. Kharites offers non-surgical aesthetic treatment therapies and employs experienced and accredited Doctors and a skilled staff. In addition to HIFU, Kharites specializes in dermal fillers for facial contouring, botox and fine thread thread-lifts as well as a high number of anti-aging therapies Their clients include men and women of all ages and cultures. I personally found their staff and Doctor's to be very knowledgeable and most spoke English very well. I was very pleased with the treatment and service I received at Kharites. For more information visit their Facebook page; kharites medical aesthetic clinic.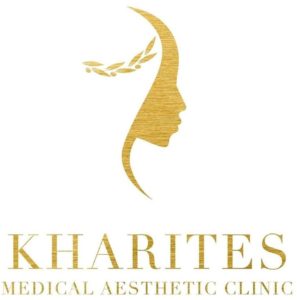 Kharites Medical Aesthetic Clinic
48/1 Sukhumvit Soi 11
Bangkok
+662 168 4125, +66 81 719 1777
kharitesclinic@gmail.com