Arriving at Spa InterContinental, I step from the tropical heat and ambient traffic noise of central Hua Hin into a serene space. Dark timber wall panels of an Oriental style cover the walls – blending aspect of Thai, Balinese and Japanese themes distinctively. Soft natural light, coming from the floor to ceiling drape covered windows, reflects off the rosewood coloured timber flooring adding further to the subtle warmth of this space. Generous sized comfortable lounge seating in subdued tones are set up in groups two or three creating quiet pre-treatment consultation spaces. All of this is the large and welcoming reception area of Spa InterContinental at InterContinental Hua Hin Resorts.
Comforted with a cooling towel, nourished by mini melon fruit sticks, and fortified via a glass of chilled Bael Fruit (Stone apple) tea, my spa journey commences. As it is my first visit, Spa Manager 'Apple' explains the Spa's Signature Rituals, and I decide on a 90-minute "Oriental Signature Massage".
Escorted to one of the Spas six treatment rooms, therapist 'Fon' takes charge. Once I'm changed into the soft cotton bathrobe 'Fon' begins the treatment with a ceremonial foot bath of warm water and stones for their stimulating benefits.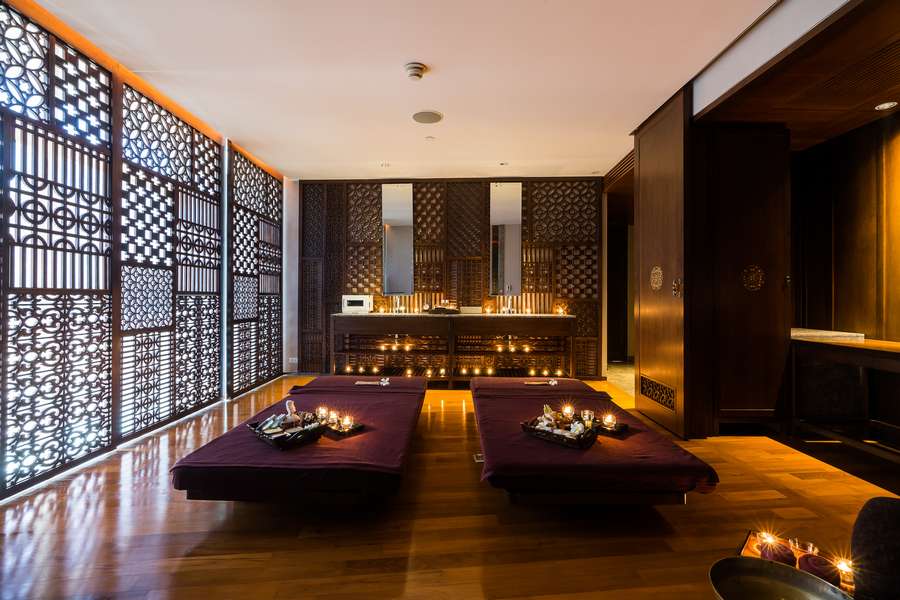 I'm in one of their Couples treatment rooms. Of generous proportions and separated into two zones thanks to the clever use of the 'Oriental' panels as a divide. On one half is what seems like a four-person hot tub. Immediately inviting, though not applicable for today's treatment. Our focus is on the other half of the room where two massage tables stand at the rooms centre, with ample space between allowing the therapists ease of movement.
The "Oriental Signature Massage" combines massage techniques and warmed massage balms to invigorate the body while rejuvenating the mind and body thanks to increased blood circulation. Shiatsu 'finger pressure' movements add elements of stretching on pressure points. Thai techniques focus on relaxation and stimulation, while the Balinese massaging helps relax tense muscle tissue through kneading and long strokes with gentle stretching.
And 90 minutes later I am left in a state of total bliss. In fact, I don't want to leave the massage table, afraid this sense of glorious well-being may slip away.
It seems that no matter your wellbeing needs, there is a treatment for you. Tailored Facials perhaps, specialist Body Scrubs or detoxing Body Wraps, to the ultimate in Hand and Foot care in the Spa's dedicated manicure and pedicure treatment rooms. Or maybe you can combine selected elements to create your own package. The ultimate in pampering 'self-care'!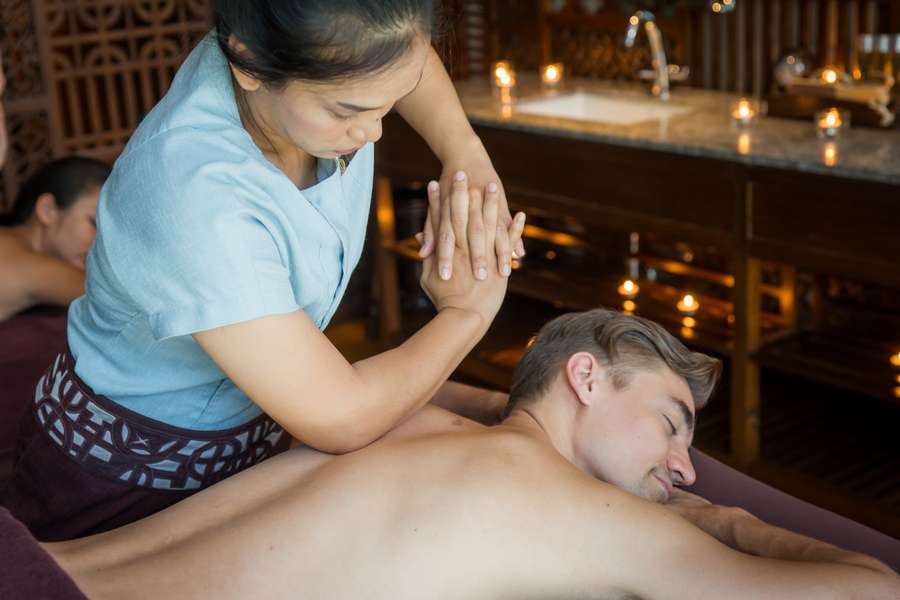 From the massage treatments, another offering that caught my interest was the "Re-balancing Massage". Either a 60 or 90 full body massage. An oil massage, combining Swedish and Aromatherapy massage technique. The scent of lavender & lime helps with relaxation and stress relief, while the massage assists blood circulation. A treatment said to assist in reducing insomnia.
I learn that many of the oils and skincare products used at Spa InterContinental are by Aromatherapy Associates. A body and skincare company with a 30-year history, combining expertly blended essential oils with unique active botanicals that are said to result in beautiful, glowing, healthy free from harsh chemicals and unnecessary synthetics. Aromatherapy Associates products are now featured in exclusive hotels, spas like Spa InterContinental, and retail outlets in over 50 countries worldwide.
If reading this has stimulated your desire for relaxation and a chance to escape, then check out the June and July special spa offers. They promise to energise your body, mind and spirit with these treatments. Choose from a "Taste of Siam" 60-minute massage; a 90 minute "Thai Herbal Balm Massage"; or a 90 minute "Thai Herbal Compress".
When finally persuaded it was OK to get up off the massage table, and I was coaxed back to the reception space, my treatment session concluded very nicely with a warm towel, refreshing and health assisting ginger tea, and some light local Thai snacks. I departed Spa InterContinental after this first visit with a new state of well-being and calm – ready to again ventured into the outside world.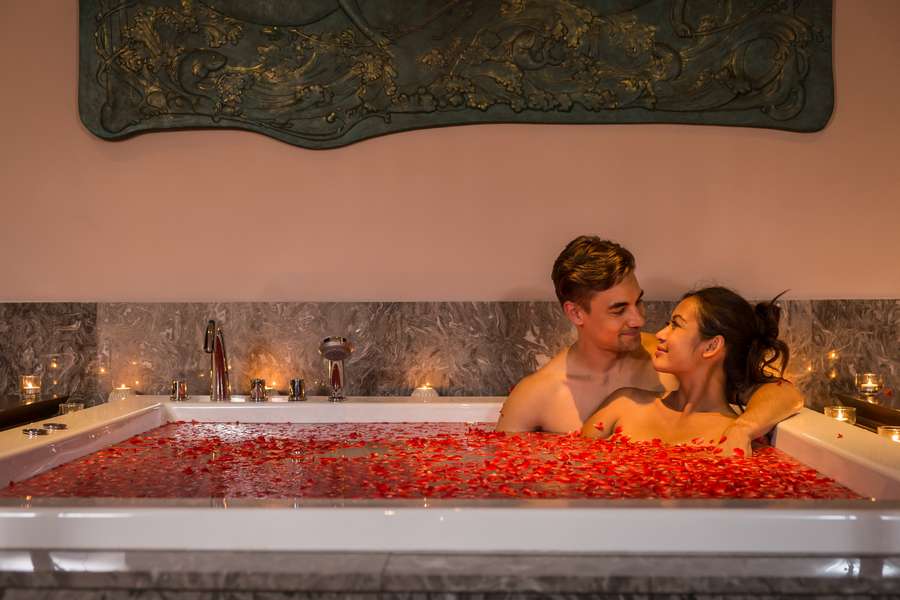 Spa InterContinental at InterContinental Hua Hin Resort operates from 10.00 am – 10.00 pm daily. Additional Spa information can be found on the hotels website, www.huahin.intercontinental.com
For reservations or enquiries call 032 616 999 spa extension 6341 or email spa@ichuahin.com
By Michael Cullen