Tucked away within the gardens and lawns at The Standard Hua Hin is their Spa. Colourful in a subdued way, it does not have the stiff or monastic feel of many hotel Spas. It is as if it exudes a sense of fun. A quick review of the titles and treatment descriptions on their menu, like Head Over Heals, Feet Treat, Hydra Happy or The Deep End, reinforces a sense of fun and joyfulness. Read further, and the holistic approach to healing the mind, body, and spirit becomes more evident. The underlying essence is that taking care of yourself is a necessity—not a luxury.
I chose to experience the Good Vibrations treatment using specific therapeutic grade Tibetan singing bowls for an hour-long vibrational sound bowl session. My therapist had completed many hours under a master practitioner's tuition and had me lying comfortably surrounded by the varying sized bowls. Each strategically placed around my body at the main chakra points. But what happens?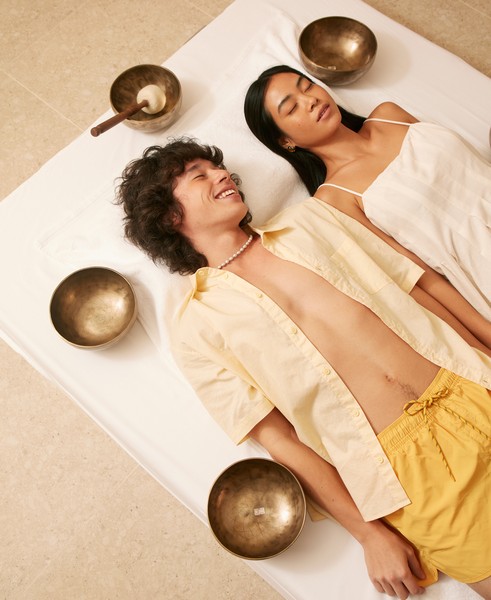 Used for centuries by Buddhist monks for meditation and healing, singing bowls resonate with a pure, curative sound, while others create a unique vibration when struck or strummed. The sound of the bowls affects brain-wave frequencies, bringing the brain into Alpha (relaxed yet focused and receptive) or Theta (REM sleep, hypnosis or deep meditation) states within minutes, while the emitted vibrations provide a cellular massage.
The combined effect is said to inspire stress relief on all levels and eliminate toxins from the body. I certainly left the session clearer of mind with a deep feeling of calm which stayed with me throughout the day.
The Spa has specialist massage therapies and specific body and facial treatments. My partner relished the Your Intuition massage by another exceptionally skilled therapist. And as promised, the treatment was indeed tailored to her specific needs in a spacious, modern and very comfortable treatment room.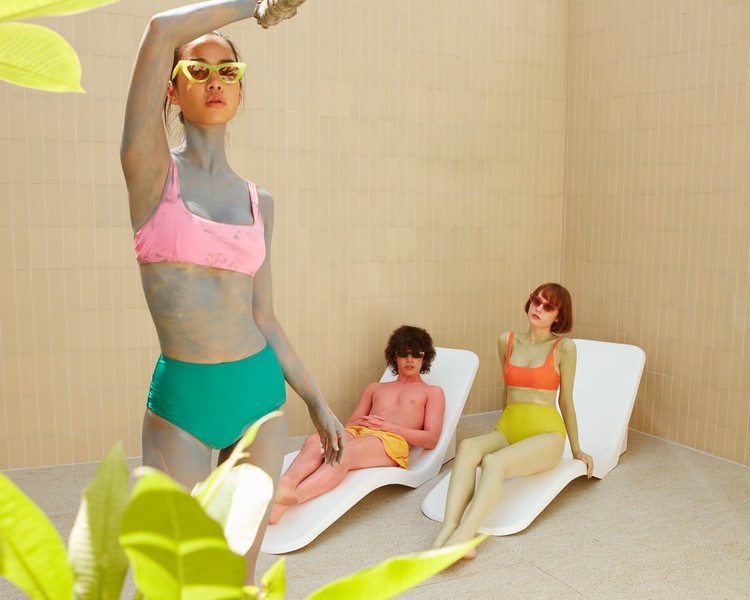 Another speciality of the Spa is the Paint Yourself Pure – an excellent option for small groups wanting both social fun combined with self-care. The action happens in the Spa's Mud Lounge, where you lather yourself (or your friends) with skin purifying and mood-enhancing DIY body scrub before selecting one of four therapeutic muds to apply.
There is the Black cleansing mud of charcoal and tea tree oil; the loved up Pink of jasmine and ying yang; joyful Yellow incorporating cinnamon and clove; or the Green healing mud with Patchouli and Basil. With its lounges to hang out on while the mud does its healing, the Mud Lounge brings together what The Standard Hua Hin Spa is all about – self-care in a fun, relaxed, and dare I say, unstuffy though highly professional way.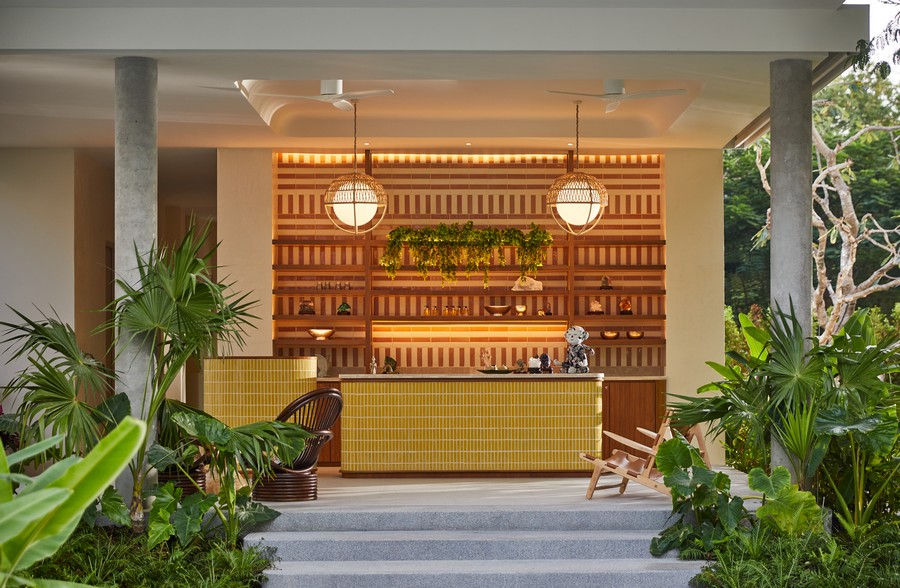 Spa at The Standard Hua Hin is open daily from 9 am – 8 pm. For more info or to book treatments, call 032-535-999 or e-mail shh.spa@standardhotels.com. To stay updated on monthly (hotel and Spa) promotions and resort happenings, visit their web page or follow @thestandardhuahin on Facebook.
By Michael Cullen