HOT Magazine had the marvelous pleasure of interviewing Chris Craker back in 2015. Chris has won numerous awards and received acclaim for his activities as a performer, recording artist, composer, arranger, producer/engineer, record label founder and artist manager. Chris is also an author, critic, industry commentator, and strategic advisor. He has produced over four hundred and fifty classical, jazz, soundtrack, and pop recordings.
Chris has been exceptionally busy since our last sit-down with one of his most recent projects producing the Soundtracks for the movie Mulan. Mulan is an American action drama, produced & distributed by Walt Disney Pictures. The film is based on the Chinese folklore "The Ballad of Mulan" and is a live-action adaptation of Disney's 1998 animated film of the same name. For the soundtrack, top Chinese virtuoso musicians flew into Thailand to record at Chris's Karma recording studio in Bang Saray. Originally due to come out in March, due to Covid, the movie is now set to release on the 27th of July.
Another movie project he did recently was the composing of the soundtrack to the new George Michael biopic for Netflix, which is also due out in July of this year. Interestingly, the movie was directed by Thai resident Simon Napier Bell. Simon used to manage Wham, the English pop music duo consisting of George Michael and Andrew Ridgeley. Wham was one of the most commercially successful pop acts of the 1980s, selling more than 30 million records worldwide from 1982 to 1986.
Chris has operated at the very forefront of the music industry for over 30 years. He produced the soundtrack for the wildly successful movie "Interstellar" starring Mathew McConaughey and Ann Hathaway, with the Oscar-nominated score composed by Hans Zimmer. Chris also produced the score for "The Little Prince," a Paramount movie that had its debut at the Cannes Film Festival.
Chris was the youngest member of the London Symphony Orchestra, making his debut at the early age of 22 playing the clarinet. While there, he contributed to albums by Alan Parsons, Sarah Brightman, and Sir Elton John and the Soundtracks for many of the Star Wars movies, E.T., and numerous others.
At the age of 28, he decided he wanted to explore other avenues of music. Always fascinated by the record business, he bought his first digital tape machine and learned everything he could about the music recording business. He received a considerable contract quite quickly with a record company.
He later set up his own record label, Black Box, and went on to release over 100 albums before selling the business. He was headhunted to become the General Manager and Senior Vice President of the International Division of Sony BMG Masterworks, maintaining offices both in London and New York.
Chris has produced ten recordings in Thailand featuring the compositions of His Majesty, King Bhumipol Adulyadej, which was an absolute career highlight for him. Further, in the summer of 2006, Chris produced two albums specifically in honour of His Majesty's 60th Anniversary on the throne – one featuring the Royal Philharmonic Orchestra, and the other featuring arrangements by Privy Councilor, HE Rear Admiral Mom Luang Usni Pramoj with the Bangkok Symphony Orchestra. Chris also produced music used in the media for the Coronation of King Rama X.
Chris was selected to produce the music for the 1998 Asian Games. The Asian Games theme song "Reach For The Stars," was performed by Sony BMG pop artist, Ta Ta Young and sold over 2.3 million copies and went straight to Number 1 in the pop charts.
In 2008 Chris built his own recording studio, called Karma, in the picturesque fishing village of Bang Saray, 20 minutes from Pattaya. Karma quickly gained a reputation as the finest in South East Asia.
Chris splits his time between London, Los Angeles, Hong Kong, and Thailand, undertaking high profile production, supervision/management, composition, conducting, and recording projects.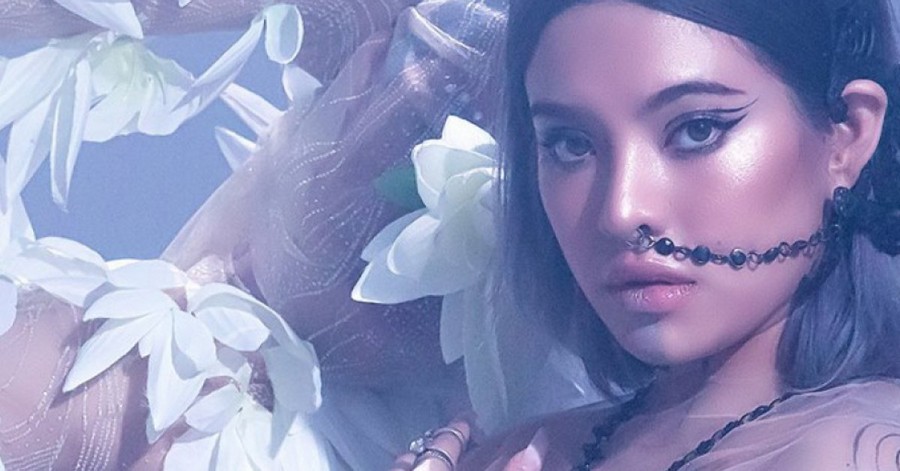 From the management side of his business, he recently signed Thai artist PYRA to Warner Music Thailand, and he launched a brand new record label, Karma X, in partnership with Warner Music Asia with their first releases in Q4, 2020.
We are pleased to bring you once again our 2015 interview with Chris.
HOT: Your foray into music started with the clarinet, when did you start playing?
Chris: For my 11th birthday my parents took me to a Philarmonic concert in London where in the middle of the performance there was a clarinet soloist, and something just caught my ear on that day. My parents bought me a clarinet, and after playing two years, I became absolutely compulsive playing 4 to 6 hours a day from the age of 14 and 7 to 8 hours a day when I reached 18.
Coincidentally I started studying with the gentleman who was that soloist, a man named John McCaw, and then ultimately sitting next to him in the Orchestra playing along and then recording him with the London Philharmonic, which I do frequently. So it's funny how life comes around. Forty five years ago my mum and dad took me to a concert and now I have been working with them consistently over twenty-five years.
HOT: At 22 you were picked to join the London Symphony Orchestra where you stayed for six years. What was that like, and why did you decide to move on to the recording side of the music industry?
Chris: Playing for the London Symphony Orchestra was a dream come to for me. Everyone around me was in their 50's and 60's so I felt very fortunate. At the time they were the "go-to" symphony for doing move scores. During that time we did several Star War movies, E.T., all of those John William's big orchestral scores and I was fascinated by the whole recording process and we were recording a lot in those days for the big classical labels. I got friendly with the guys at Abbey Road studios which is where we were normally making those records and decided to take a sabbatical from playing for about six months, bought some equipment and learned how to use it. I used to hang out at Abbey Road for long periods of time, watching, listening and learning. I got my break due to a chance meeting at a dinner party with a guy who owned a record label, he invited me to make a series of 20 records featuring the London Symphony Orchestra. Again going full circle really from being the novice young boy in the orchestra to 8 to ten years later making a major series of recordings with them.
I was working simultaneously for labels like EMI, Decca, Warner Classics, Sony and over the years I've made over 400 records. In that heyday when CD's were selling in large quantities we would often make 2 to 3 CD's a week. It was a really busy full on time and I was traveling all over the world.
I ultimately invested in 3 mobile recording units. I had one in London, one in Dublin because I was doing a long series of recording for the National Symphony Orchestra and one in New York so I just used to jump on a plane with a flight bag filled with microphones and my headphones.
HOT: You started your own recording label, when did this happen?
Chris: It was actually during this time that it dawned on me that I was making so many records I should be doing it for myself so I set up my label and named it Black Box Music. We quickly grew the label over 2 to 3 years to the point where we were releasing 3 to 4 records a month and the catalog was up around 100 titles. We had distribution in 27 countries. I was doing a lot of traveling visiting our distributors and it got to be too much so I elected to sell the label to the Sanctuary Group which was a large independent label in London whose roster was very diverse. They had a Rock division which handled groups like Iron Maiden, Gun's and Roses and doing big touring events with really big Rock Bands. They also had a middle of the road label and then a classical label which I ended up running. After a couple of years we brokered a deal and now Black Box is owned by Universal Music which is the biggest music empire in the world, so the label still goes on.
Contractually I had to stay on with Sanctuary for two years and then I was head hunted by Sony Music to run their classical division. I originally worked out of their London office but quite quickly realized that I need to be in their New York office. I kept my family in London and would fly to New York on a Monday and back to London on a Friday with frequent visits to Berlin and Tokyo which was where the other two main offices were. It was quite a crazy but fun time. Eventually the corporate life got too much for me and I decided after 4 years that I wanted to go back to making music. It was then that I built my recording studio in Thailand. I wanted to set up a creative utopia that would be a brilliant place for musicians to record without all of the distractions of the real world.
HOT: What initially brought you to Thailand?
Chris: I was recording in the Abbey Road studios and received a fax from Privy Councilor, HE Rear Admiral Mom Luang Usni Pramoj inviting me to come and record his Majesty's music for his golden jubilee celebration, so I was honored to get that invitation and that was the start of a very long working relationship with Mom Luang Usni Pramoj and we've made 10 or 12 records together. It's been a seamless endless string of projects ever since which is why 8 years ago I decided to set some roots here. Originally I was spending 12 to 14 weeks a year in Thailand but now it's much more. I like the climate and the vibe. Our studio has software that allows us to connect to studios all over the world, this allows me to record my friends in L.A. or London out of my control room in Bang Saray.
HOT: Would you say your forte' is classical, or are you all over the place?
Chris: It started out as classical and then moved to Jazz. I like jazz and used to hang out at Ronnie Scott's in London and the Blue Note in New York. I got familiar and friendly with Jazz artists from all over the world so Black Box had a jazz division. Over time I started making pop records as well, in fact the second big job I did in Thailand was with Tata Young recording the theme song for the Asian Games which went on to sell 2.3 million copies and became one of her biggest selling hits. It was a big Celine Dion type of sound with a full orchestra which was unheard of in Thailand at that time. Stylistically I'm into everything but I probably do more pop records than anything and movie soundtracks.
HOT: What does your job as a music producer entail? I would imagine you must have excellent hearing.
Chris: I'm pretty good but as we get older we naturally loose the higher range, it's why I surround myself with really talented music engineers as well so we all join in on these projects and have second opinions. But in addition to hearing I think I listen to things differently than other people, it's something that all music producers and sound engineers have to do. We have to listen critically and understand the emotional response of the musician your recording while at the same time have the foresight to cut, paste and edit things together from what you are doing live time in the studio with the artist.
HOT: In addition to playing and recording, you're also a writer.
Chris: Yes, I write both words and music. A friend of mine who works at an advertising agency in London said to me that I should write a book that gives insider tips on what a person should listen to if they like this particular song or that particular opera. I thought it was a good idea. He said to write an introduction and he would send it to a friend of his who runs Trans World Publishers. In a few days I knocked out the introduction of what the book would be and did the chapter headings of what I thought a book like that should have. Trans World signed the book on the spot at and that was the start of my writing career in 1991. My first book was called "Get into Classical Music" and it was a fun easy to read paperback that came out with a CD so you could listen to things I was referencing and then go and expand your collection thereafter. That was quite a big success and kept me in Jaguar cars ever after. I followed that with "Get into Opera" which was demystifying opera and introducing people to it in a user friendly way, same story, paperback book with CD and then the next year I wrote "Get into Jazz". The books were translated into 7 different languages including Mandarin and Spanish so we covered all the main languages around the world.
HOT: How long would it take you to write a book?
Chris: That's an interesting question really because all during that time I was really busy producing records, it was my absolute busy busy years. I limited myself to a month and I would just take that month out. The first one I went down to my Uncle's house out by the coast in South England and was writing two to three thousand words a day. It was the same story for the other two books, I just really focused for a month.
HOT: Last night with friends we were discussing how so few people buy music any more now that you can download most everything for free or you can join a a streaming service like Spotify and pay a monthly subscription fee. From your standpoint, being so entrenched in the music business, what are your thoughts on this?
Chris: Well, the whole music industry is in total free-fall at the moment and I'm very fascinated by that and am actively involved in trying to find ways to re-group and re-monetize the industry so that musicians, composers and songwriters can still get paid. The situation now is yes you can download music for free but it is stealing. Fifteen years ago you would have never thought of going into Tower Records and taking an arm full of CD's and walking out but that's exactly what's happening now on the internet.
The record industry was unbelievably slow in spotting that that was going to happen and I remember those discussion very well. The first downloading site that popped up was Napster. Eventually a major company bought them thinking that if they owned the company it would stop the problem but of course there's a smart kid in the Philippine's who can knock out a site the next day so the Genie was out of the bottle and the industry hasn't recovered.
People's ability to earn money in the music industry now has been severely hampered. Musicians who were selling millions or tens of millions of records in the 80's and 90's are ok but I fear for younger musicians and younger bands who are just coming up today and are finding it much much harder to make it. So I am figuring out ways with other people around the world to create unique content, linking recordings to merchandise so when you buy a t-shirt then you get access to content that we don't ever put up on the net, obviously then other people can then load it in lower qualities but we are trying to make more bespoke products that one does pay for with a regular item like a live concert ticket or a t-shirt. We're trying to change the habit of people who are just getting music for free. People aged 8 to 20 have grown up in a culture on not paying for music so they won't.
Jay Z has launched a site called Tidal which is a music streaming site a little like Spotify and with this model he's trying to make more fair and transparent deals with the artists who sign up to stream via his site. At the moment you can still legally buy music from iTunes which is great and there are more than 200 digital platforms around the world where you can buy music from but Apple has the absolute lion's share of that market. The biggest streaming site is Spotify which has a free service with adverts which generates some money for the rights holders and then a paid site where you pay around ten dollars a month for complete access with no adverts.
Hopefully people will move over and pay for that as they do cable or satellite T.V. We do get T.V. channels for free with advertising but if you want premium content like HBO then you have to pay a monthly subscription fee. Hopefully this will be the way the music industry goes.
However, the contracts the artists signed were never built to accommodate this type of system so currently the money that is earned goes to the record label and not the artist or the songwriter. There is a lot of angst among artists and song writers right now as to how that whole program will be worked out but contextually the industry is in free-fall, it needs a big shake up and I'm very happy to be part of that team of people who are trying to make those changes.
Right now the main way musicians make money is by playing live and selling merchandise. Just this morning at breakfast I was wearing a Rolling Stone's tour t-shirt and it was commented on by a few people because it's an interesting item of clothing and not one you would buy at a shop but can buy at the gigs. This particular one was two to three thousand baht but it was really high quality and had all the famous lip logos that had been used throughout the whole history of the Rolling Stones.
HOT: Getting back to your Recording Studio Karma, what's currently happening there?
Chris: Right now one of Thailand's top bands called Slot Machine is recording, they are on the BEC Tero music label. During discussions 6 months ago with Brian Marcar and Neil Thompson from BEC they wanted to take Slot Machine internationally so we knew that one, we had to do the album in English as well as in Thai and two we had to have some story behind it. I brought in Steve Lillywhite who's famously produced U2, the Rolling Stones, Dave Mathew's Band and many many others and he spent five weeks at Karma recently making that record and now the band is back doing the Thai versions of those songs. It's great that companies like BEC Tero are seeing the big picture and want to export the best of Thai artists outside of the country.
HOT: Are the bands recording at Karma primarily Thai bands?
Chris: No, they're predominately international bands, about a 65 /35 split. We've had bands like Jamiroquai, Placebo, Bullet For My Valentine, Young Guns, and people like Jimmy Paige float in from time to time. We just recently made the new Libertines record which is really going to turn heads and be a ground breaking project as it's their first return after eleven years.
HOT: I had read that Jimmy Paige had been to Pattaya recently.
Chris: Yeah, he comes to Thailand quite frequently; he loves it here and pops in to see us. One of the first albums I ever bought was Led Zeppelin 2, and I never dreamt as a fourteen-year-old boy that I would meet the guy, let alone hang out with him.
HOT: The movie Interstellar was a 2014 smash hit grossing over six hundred and seventy million U.S. dollars. You produced the soundtrack for that film. How did that come about?
Chris: That was the first big soundtrack that I was invited to produce the score for and it was a massive honor to work with Director Christopher Nolan who's famous for the Batman trilogy and Inception and Hans Zimmer the composer who's probably one of the most brilliant and talented film composer's ever. The music score for Interstellar was so integrally essential to the whole concept of the movie and Chris Nolan was hands on with it as well. He attended every recording session that we did, which is very unusual for a Director to do that but he was really really keen that the music would be distinctly different from any other music that has been done for a film. We had the force of a full 90 piece symphony orchestra, a 30 piece choir, four grand piano's playing at the same time and most importantly Roger Sayer playing the church organ which is a unique sound in this score.
We approached the whole thing in a very innovative way. Hans didn't want anything to sound completely normal. He always wanted to shock and create new textures so it was a hell of a lot of fun making that soundtrack. We recorded for weeks at Air Studios in London and then mixed it in Los Angeles and I did some post production work here at Karma in Thailand as well.
HOT: When producing a soundtrack, what does that actually entail?
Chris: Well it entails getting every single cue down and getting the best performance out of the orchestra and giving the conductor and orchestra guidance on how we texturally want it to sound, how we need it emotionally to be played so you're giving a lot of artistic direction from the control room. Then it's fitting the music to the picture at the end of it all and then dissecting it and choosing seventy minutes to go on an album. Then it's working on the Blue Ray's, CD's, Deluxe CD's, remixes and directors cut versions of some of the tracks which we launched exclusively on iTunes, so it's quite a long and involved process, it took a good 3 or 4 months of my life on that one project.
HOT: When you're doing something new like this, creating new textures and such, how do you know this is what you want?
Chris: You have to be completely creative and listen to what the director's wishes and concepts are. Hans responded by writing the most incredibly emotional music for what was essentially a space movie with a very strong humanistic family thread in it. The whole thing was spiced up a little bit by the involvement of the scientists Kip Thorne and Steven Hawking who had a very active role in working out the time dimensional complexities when traveling through galaxies and the length of time that goes by when you enter black holes. At the premiers I had the pleasure of having quite in-depth conversations with those guys.
The story behind the movie Interstellar has become so "culty" so quickly that we decided to do a live show calling it Interstellar Live at the Royal Albert Hall in London. It sold out in a day and a half. The concert was basically showing the film live in the hall with the full symphony orchestra playing the soundtrack. We took the soundtrack off of the movie and just plugged in the dialogue and the sound effects so that was quite a complex mix situation in a live concert setting. We preceded that with a one hour talk by Chris Nolan, Hans Zimmer, Steven Hawking and Kip Thorne which was really fascinating, there was a standing ovation for a quarter hour at the end of it all. It was so popular that we had offers in from all over the world to tour that and without giving too much away I'm sure people around the world will be experiencing that in 2016.
A couple of months earlier we had done two shows at Hammersmith Apollo in London called "Hans Zimmer Revealed" which was the greatest hits of Hans Zimmer in one show. With a band, an orchestra and a group of singers they performed everything from Rain Man, Driving Miss Daisy, Inception, Lion King, the Dark Knight movies, Gladiator, Pirates of the Caribbean and more. It was also ridiculously received so we are touring that as well in 2016.
After Interstellar Hans asked me to also produce the sound for the Little Prince which we recently debuted at Cannes and then screens in France in July and globally after that.
I'm the luckiest guy in the world really to be working with some of the finest artists in classical music, Jazz and now films and along the way working with crazy pop and rock and roll bands, I feel very blessed.
HOT: Thank you Chris