The Privy Council of Thailand is a body of appointed advisors to the Monarch of Thailand. The council, as the Constitution of Thailand stipulates, must be composed of no more than eighteen members. The king alone appoints all members of the council.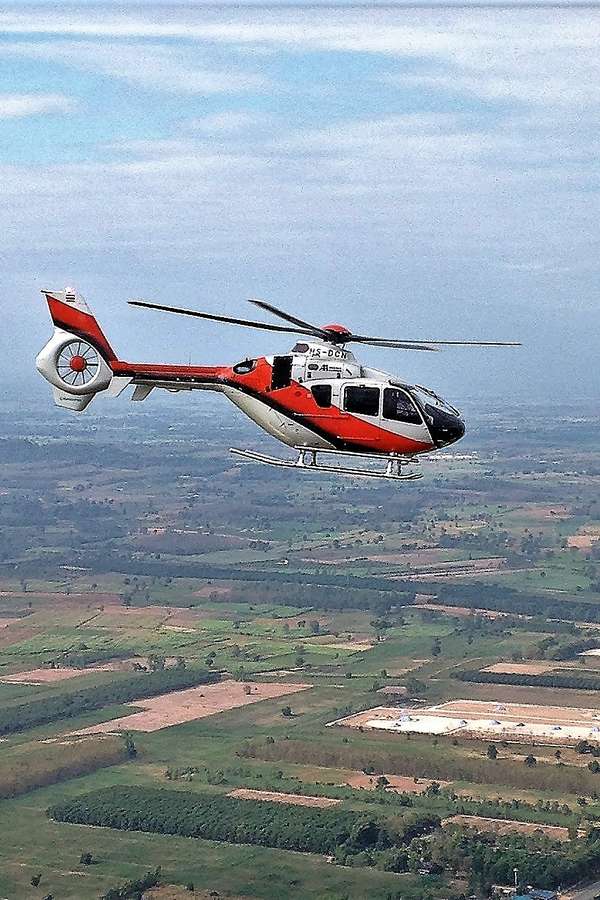 Privy Councilor Chaovana Nasylvanta was traveling weekly to Hua Hin to meet with His Majesty King Bhumibol Adulyadej at his Klai Kang Won Palace. In early 2006, Chai Nasylvanta, Chaovana's devoted son, decided that a helicopter would be ideal for his father, who was in his late 70's at the time, to travel to Hua Hin as it would provide convenience, comfort and save traveling time.
At the end of 2006, Chaovana decided that in order to recover some of the costs when the helicopter was idle on other days, he would charter the aircraft to serve VIPs and corporate users as the helicopter was already configured for VIP use, plus the market looked quite promising and with that, Advance Aviation was born with headquarters in Bangkok.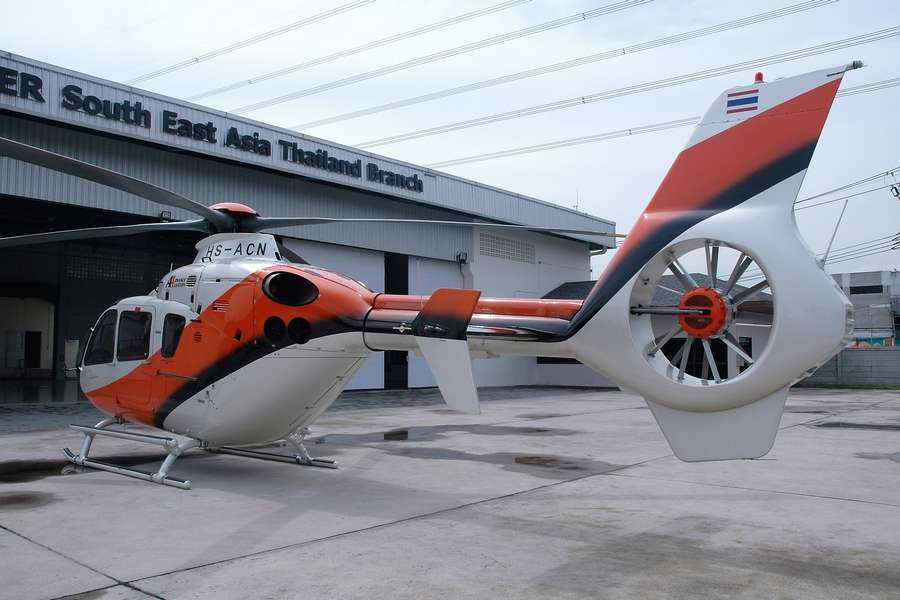 Advanced Aviation flies Eurocopter single-engine EC-130 & twin-engine EC-135 helicopters. Eurocopter is a sister company to Airbus.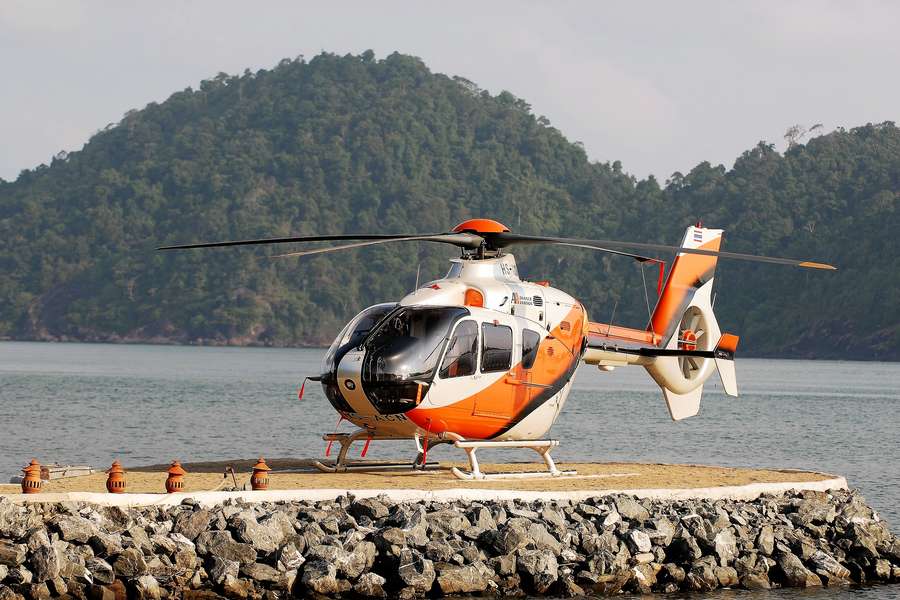 In January 2009 Advanced Aviation purchased their second aircraft, a single engine, EC-130 which is stationed in Phuket and offers inter-island transfers and sightseeing over the magnificent Islands of Phuket, Phi Phi, Phang Nga, Samui, Koh Tao and others.
In October of 2010 the company added their third aircraft, again a single engine EC-130 which is being operated in Chiang Mai and its provincial territory. It's the first ever helicopter service in the North Region of Thailand.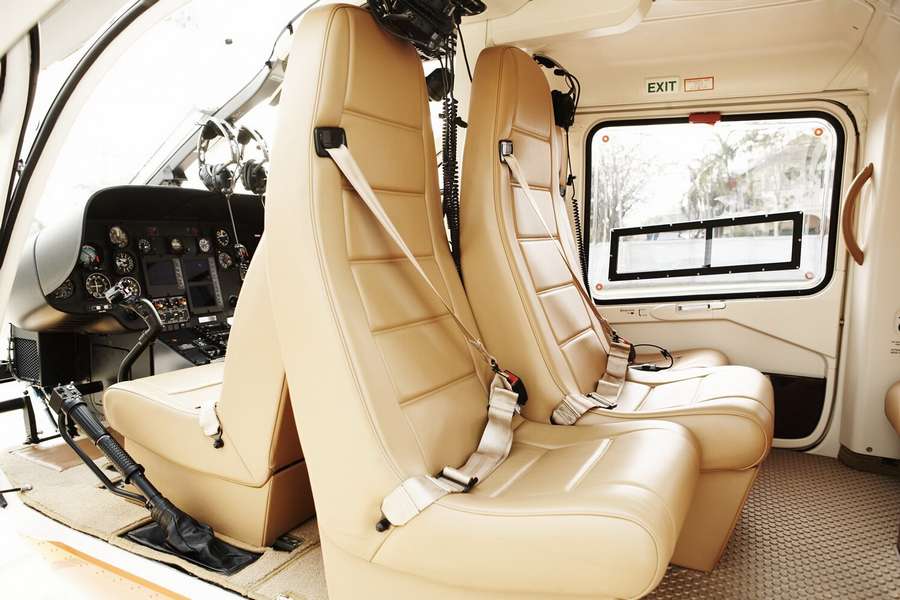 In November of 2011 they added a second twin-engine EC135 to their Bangkok operations. EC-135's and EC-130's are two of the most advanced helicopters in technology and design that Airbus \Eurocopter is producing. Both offer the highest level of safety in the industry and have unparalleled safety records. Both are also equipped with the latest technology and avionics available to ensure that their pilots will transport you smoothly and safely to your destination. Both also feature the Fenestron® tail rotor system which offers a very quiet and exceptionally smooth ride.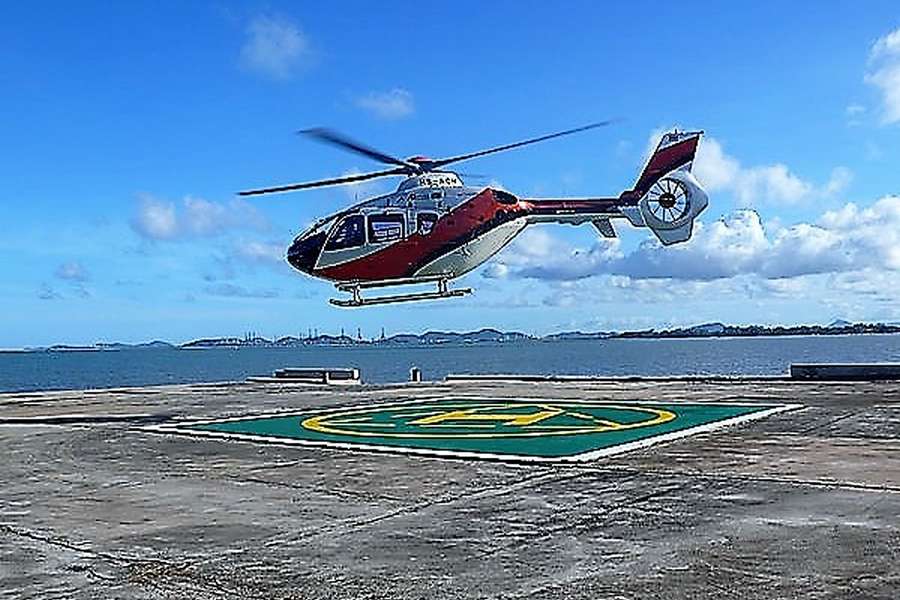 A large part of their business is picking up VIP's at Bangkok's International airport Suvarnabhumi and flying them to their final destination in Thailand. When flying with Advanced Aviation they will meet you at the jetway and fast track you through Immigrations, Customs & luggage collection. They will then whisk you via their BMW limousine to their Bangkok Base which is a 10 minute drive from the Airport. Once there you are ushered in to their VIP lounge where you are offered complimentary drinks and snacks. Complimentary drinks continue while on board the aircraft. The EC-135's are configured with 5 VIP seats with a cooler box on board. For an airport transfer from Suvarnabhumi to the Hua Hin airport the charge is THB 130,000 + VAT and takes just 50 minutes.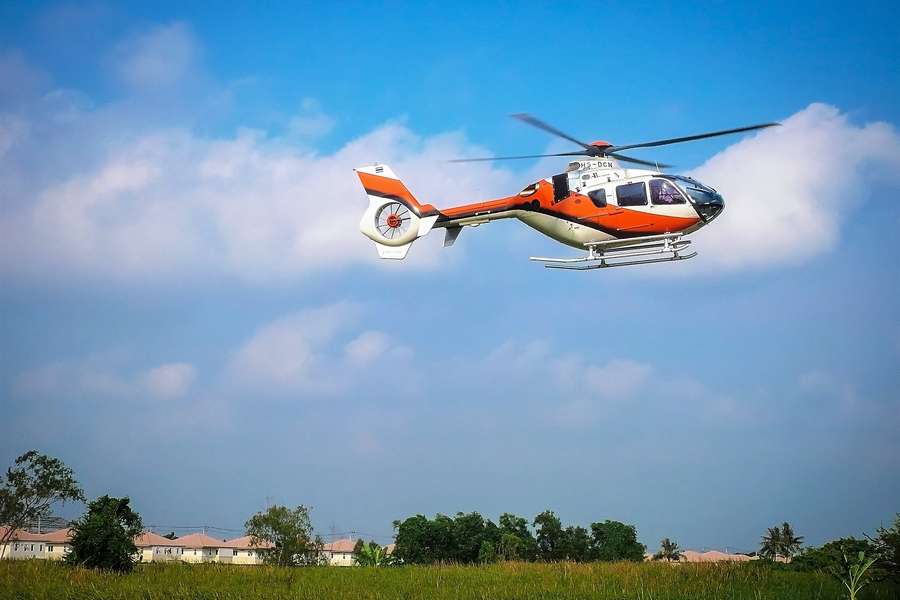 If you are in Hua Hin and you feel like a trip to the Sukhumvit area of Bangkok, but don't want to spend 3+ hours in your car, the company will collect you and up to 4 guests at the Hua Hin airport and in 50 minutes you'll be landing at the Sky Walk Leluk Condominium's rooftop helipad located on Sukhumvit Road Soi 69/1. The price for the adventure is THB 153,585 + VAT. Other Bangkok landing pads available are the Peninsula Hotel's on the Chao Phraya river and the River City Bangkok helipad. Landing fees differ and are extra.
Should your destination not have a helipad nearby, it is possible for them to arrange a temporary landing permit at a minimal fee provided that they are able to submit the request to the relevant authorities 3 working days in advance. Final approval is completely up to the authority.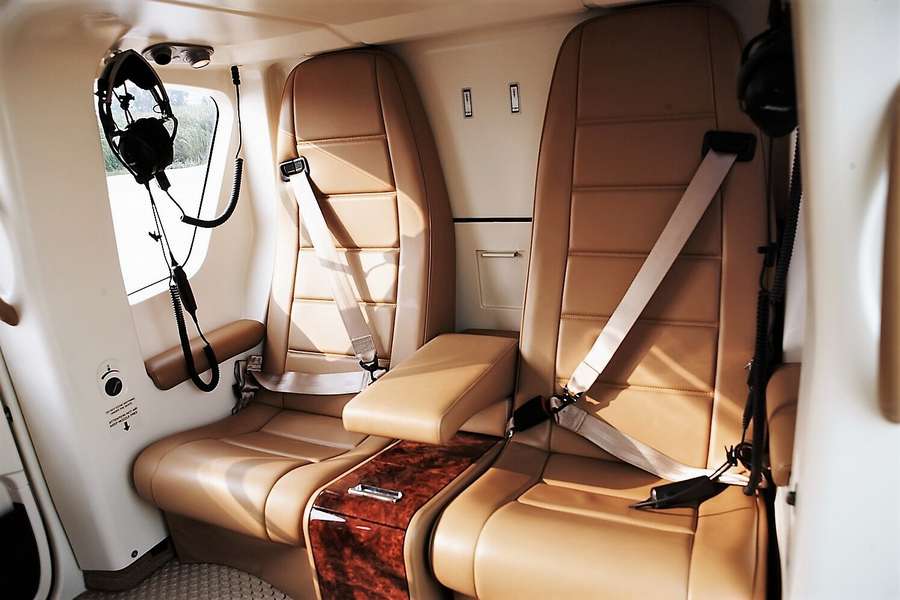 Advanced Aviation prides itself on being the only true "VIP" helicopter operator in Thailand and at the same time operating with the highest safety standards. Because safety is their ultimate concern they have only opted to buy brand new twin engine and single engine helicopters that integrate Airbus Helicopter's latest technologies and design. Their helicopters are flown by pilots with over 25 years of experience and who have accumulated over 7,500 flight hours. The helicopters are maintained daily by highly professional Airbus Helicopter personnel in their facility specially set up in Bangkok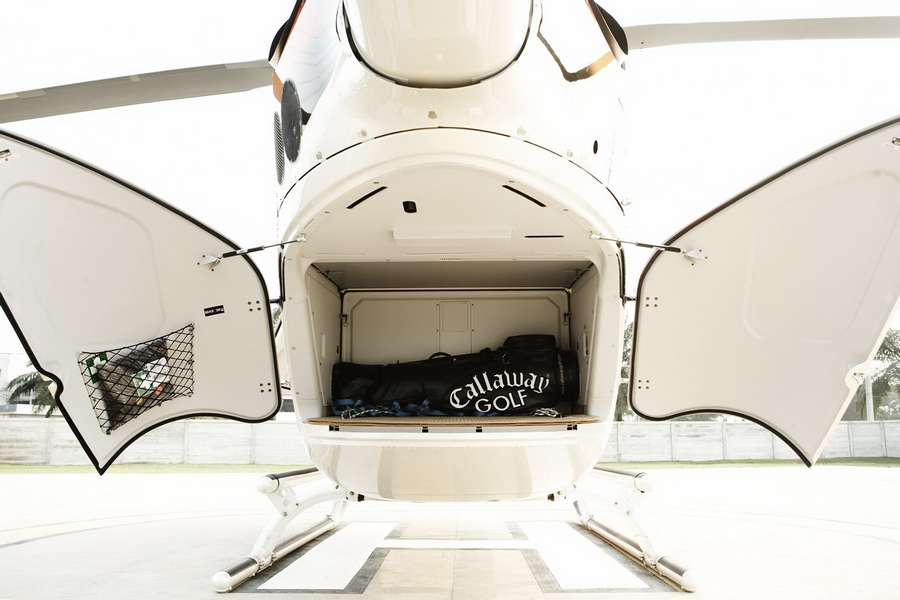 Advanced Aviation also offers a Bangkok sightseeing package. The 50 minute flight originates at their Bangkok Base and flies over Ratchamangkala Stadium to Erawan Museum. From there, they will continuously fly to Phra Samut Chedi, Paknum Samutprakarn and the Ancient City. They then fly along Bang Poo to get through Bhumibol 1-2 Bridges and Rama 9 Bridge. On the way back, you will pass the Silom area and then back to their flight operation center.
Besides private VIP charter and sightseeing in Thailand, Advanced Aviation also offers medical flight and film shooting services.
For more information or to charter one of Advanced Aviation's helicopters you can contact them at +66(0)85-055-4444 (24Hrs.Service) or email them at fly@advanceaviation.co.th.
You can view their website at advanceaviation.co.th.