Picture this! Hundreds of boats at anchor. Two-masted Dhows from Arabia and India with their distinctive triangular sails, smaller local trading vessel from neighbouring Sumatra, and a vast Ming Dynasty fleet of varying sized junks. Boat riggings jangle and slap in the prevailing breeze. Bells toll. Smaller barges ferry cargo and people to and from the shore. People chatter away in different languages. Onshore, carts piled high with goods clatter off to the bustling market stalls and warehouses. The Sultanate's Harbour Masters keep a keen watch to ensure taxes are suitably collected.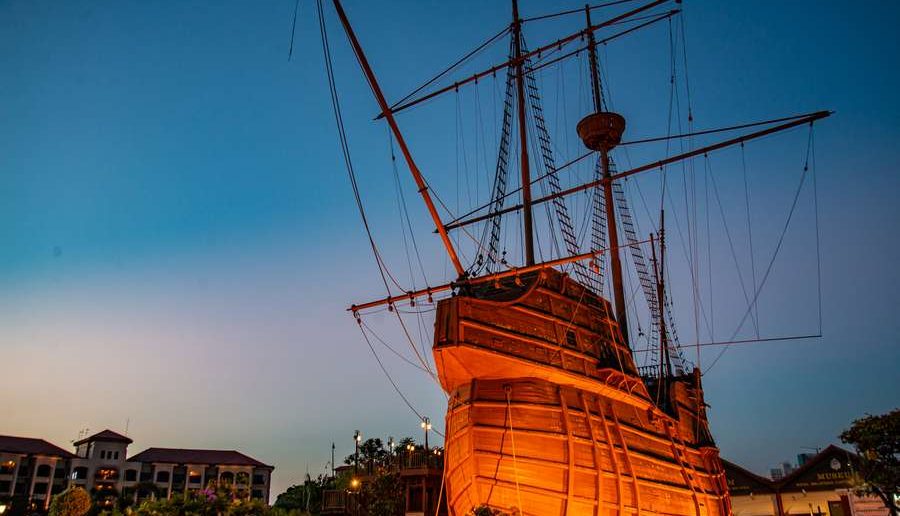 This is a trading port of great prosperity. Strategically positioned at the top of the narrow Straits separating Sumatra and the Malayan peninsula and midway along the trade routes between China in the east and India, Arabia and Africa. Silk and porcelain from China, camphor from Borneo, nutmeg, cloves and mace from the Moluccas (The Spice Islands), sandalwood from Timor, gold and pepper from Sumatra, tin from western Malaya, and calico and other textiles from India. This was Malacca of the fifteenth century.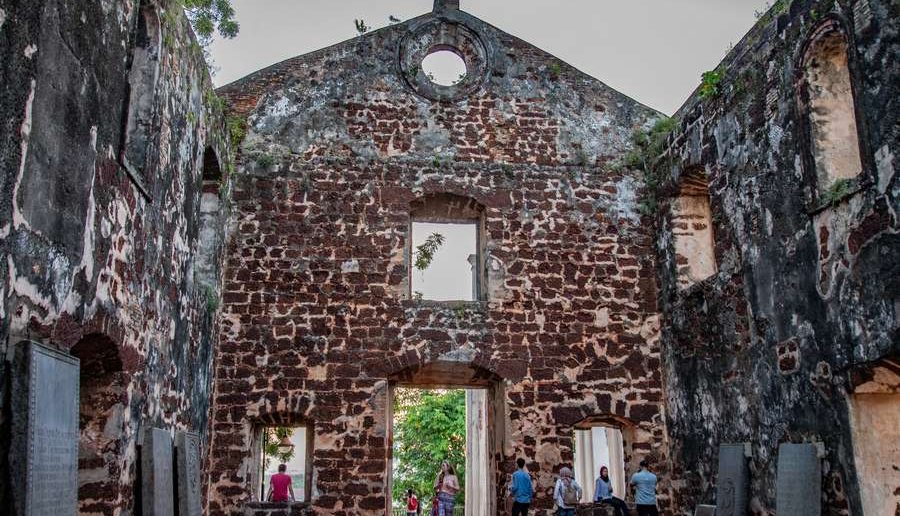 Melaka's colonial story started in the early 1500s when the Portuguese took control of this trading port from the Sultanate rulers. The Dutch deposed the Portuguese in 1641 and held sway until ceding to the British in the Anglo-Dutch Treaty of 1824. Excluding a period of Japanese occupation during WW2, Britain controlled Malaysia until granting independence on 31st August 1957.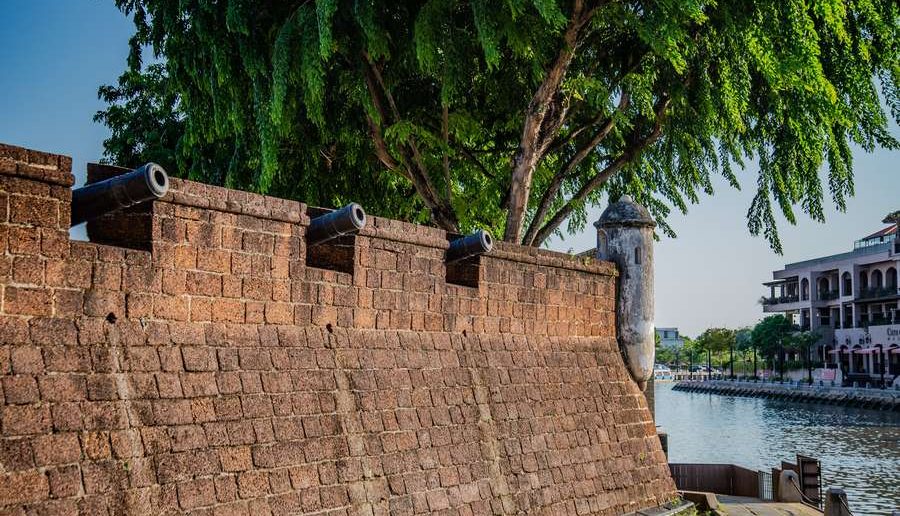 The colonial remnants and the rich history of the Portuguese and Dutch forts and settlements are sufficient reason for visitors to add Melaka to their Malaysia travel itinerary. In fact, the historical city centre achieved a UNESCO World Heritage Site listing in July 2008, recognising it's cultural importance.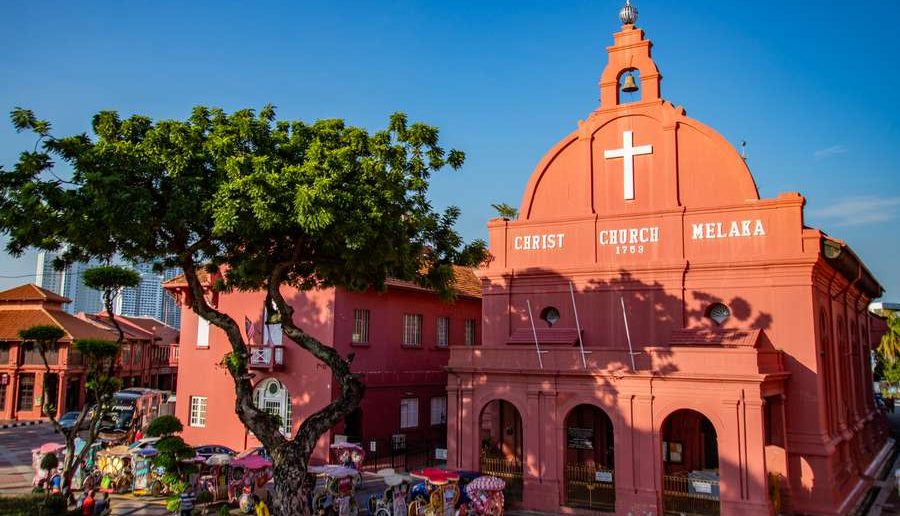 Perched on the southern banks of the Melaka River the historic old town is easily walked with key sights within three square kilometres. The Dutch Square is an ideal starting point, with its clocktower, central fountain, and Christ Church. Painted terracotta red, Christ Church started life in 1753 as a Dutch Reformed church and then under the British became an Anglican church. Church services continue to happen every Sunday. Overlooking the square, the imposing Stadthuys, formerly the official residence of Dutch governors, is believed to be the oldest-surviving Dutch building in the East and now operates as a museum.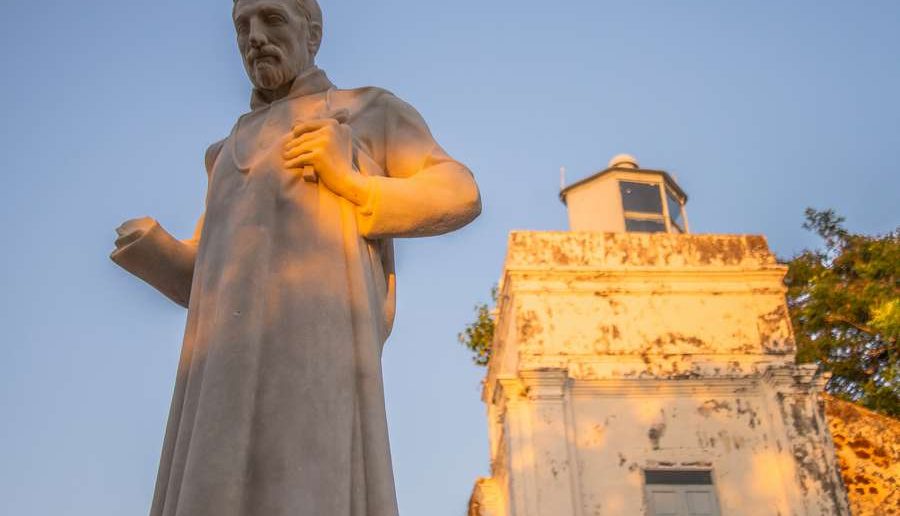 Atop the hill behind Stadthuys lie the ruins of an even older church, St. Paul's. Built in 1521 and enlarged in stages in the 16th century, it's the oldest church building in Malaysia. When the Dutch took control, they continued using it as a place of worship until Christ Church in the town below was completed. It has lain in ruins for more than 150 years. In and around the church are Portuguese, Dutch and British headstones with the oldest dating back to 1568. In front of St Paul's is a statue of Francis Xavier, a Jesuit missionary who is said to have brought Catholicism to India and the Far East.
It's also possible to experience the old city from the Melaka River through popular river cruises, and riverside walkways. The magnificent Maritime Museum including the replica of the Portuguese ship 'Flor de la Mar' makes it easier to imagine the old port in its heyday.
Across the Melaka River from the Dutch Square is where other communities set up residence and commerce. Centred around the three streets that lead away from the river is an area now known as Melaka's Chinatown.
Wander the streets of Chinatown and marvel at the historic houses dating back to the 17th century. Many are now cafes, restaurants, retail shops, galleries, antique emporiums, museums, and guest houses. Over the weekend evenings, the central street becomes the now-famous Jonker Walking Street and night market, attracting crowds who come to savour Melaka's renowned street food while shopping for trinkets and souvenirs.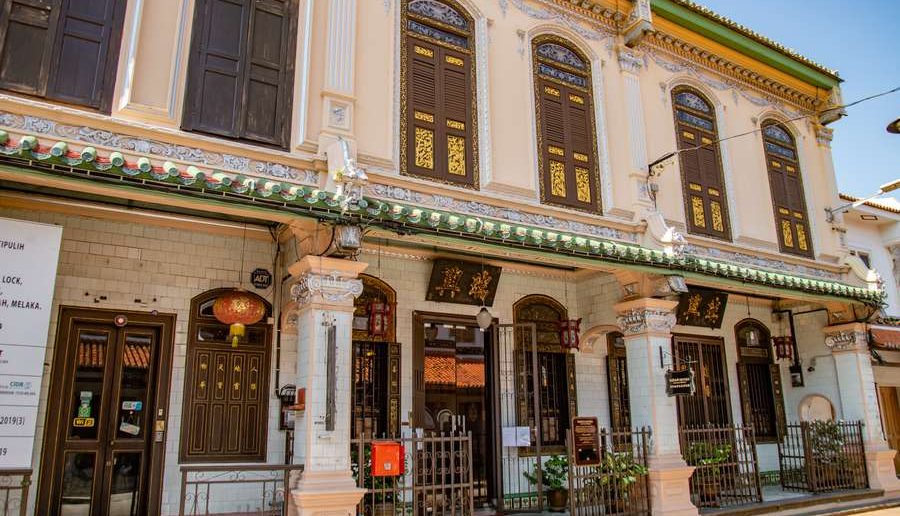 Chinese have a long history in Melaka dating back to the Sultanate in the 1400s. At the beginning of the 16th century, other Chinese merchants and entrepreneurs were lured to Melaka's shores. These fortune seekers went on to marry local Malay women with descendants of these marriages known as Peranakan or 'Straits-born Chinese'. Members of this community address themselves as Baba (men) and Nyonya (women). The Baba & Nyonya Heritage Museum in Chinatown is a great place to learn more about the Peranakan and see first-hand, the very prosperous lives they created.
Peranakans developed their own unique cuisine called Nyonya, and this is seen in Singapore, Melaka and Penang where the 'Straits-born Chinese' prospered. It's a mix of Chinese ingredients with Malaysian and Indonesian spices. Signature ingredients include coconut milk, laksa leaves, lemongrass and tamarind. Melaka offers many opportunities to experience Nyonya food, thanks to a great selection of authentic restaurants. You can even delve further into Nyonya cuisine with a cooking class.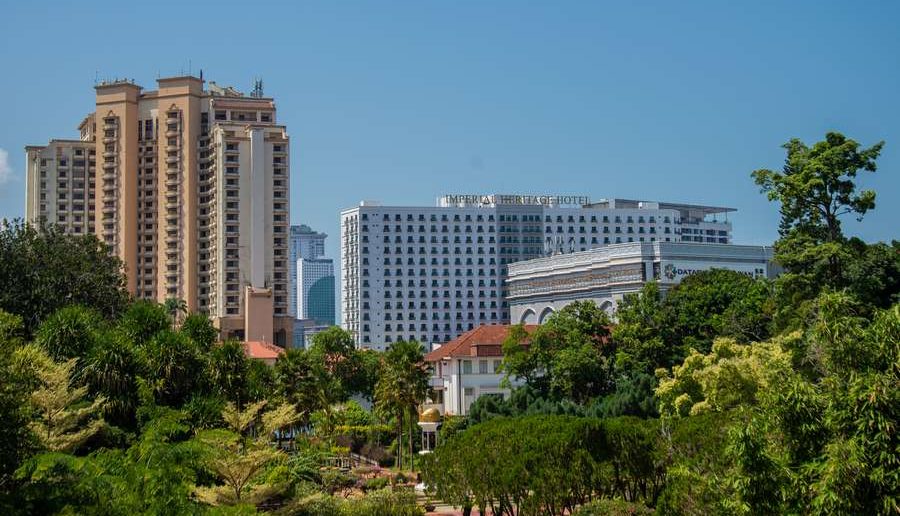 Modern-day Melaka is much more than its UNESCO world heritage listed old city, with two sizable modern shopping centres and international brand hotels like Ramada, Hilton, Novotel and Holiday Inn plus many other Malaysian and Asian brand accommodation houses. Recreational facilities include modern amusement parks and three international standard golf courses including the Orna Golf & Country Club, one of Malaysia's most challenging.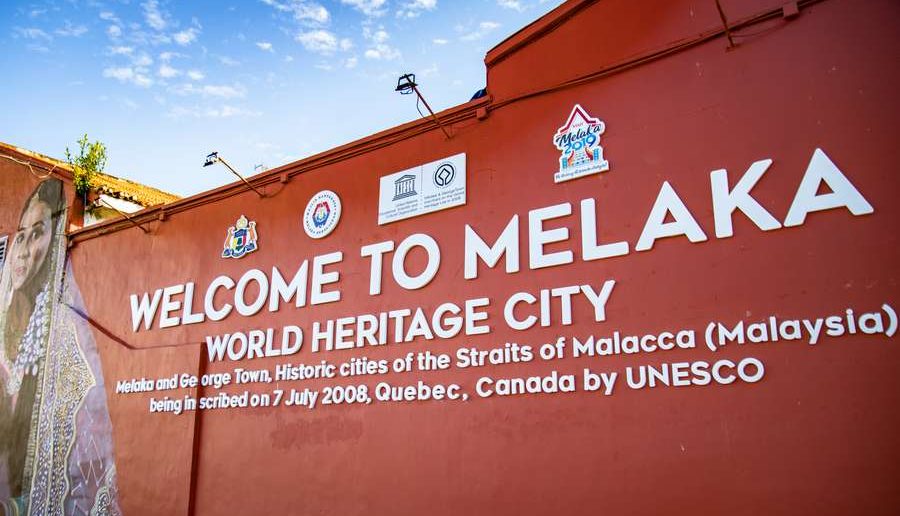 Melaka is seen as an ideal weekend or short-break destination thanks to easy access from Kuala Lumpur (150 km); the southern Malaysian city of Johor (a 220 km trip); and neighbouring Singapore (250 km away). This also means that weekends are not the best time to visit if wanting to avoid crowds. AirAsia has also just commenced direct daily flights between Melaka and Penang, making it even easier to experience two of Malaysia's most popular cities in one trip.
Like many Asian cities (Hong Kong, Singapore, Johor and Penang), land reclamation has happened along Melaka city's coastline. These years of land reclamation and expansion mean the current shoreline is approximately one kilometre further into the Straits from the original colonial-era shore, which was just some 200 meters from the Dutch Square.
One of the significant new developments is 'Melaka Island' involving the reclamation of two small islands just 500 meters of the current shoreline to create the 200 acres 'Melaka Gateway' tourism and housing development. One 'must visit' attraction already open on the island is the architecturally inspiring and very photogenic Melaka Straits Mosque.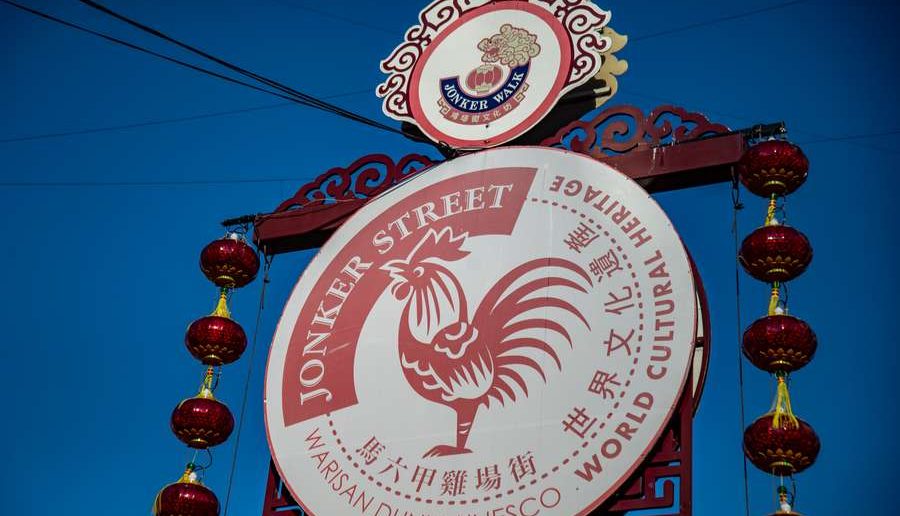 For me, as a first-time visitor, having enthusiastically dived into Melaka's captivating history, I left feeling a slight disconnect between that past, though well celebrated and presented, and the Melaka of today. This could possibly be due to a loss of connection with the sea through Melaka's changing shoreline. That said, I'm glad I took the time to visit, explore and experience, and recommend you do as well!
And for clarity, Malaysia's government decreed on May 3rd 2017 that Malacca would from that day on be called Melaka, hence the use of both names in this article.
By Michael Cullen