Chiang Mai continues to be an exciting and enticing destination for tourists and the Novotel Chiang Mai JourneyHub has settled right into the heart of it. Novotel's distinct brand of hospitality is evident through its satisfied clientele, thriving in the hip Nimman neighborhood.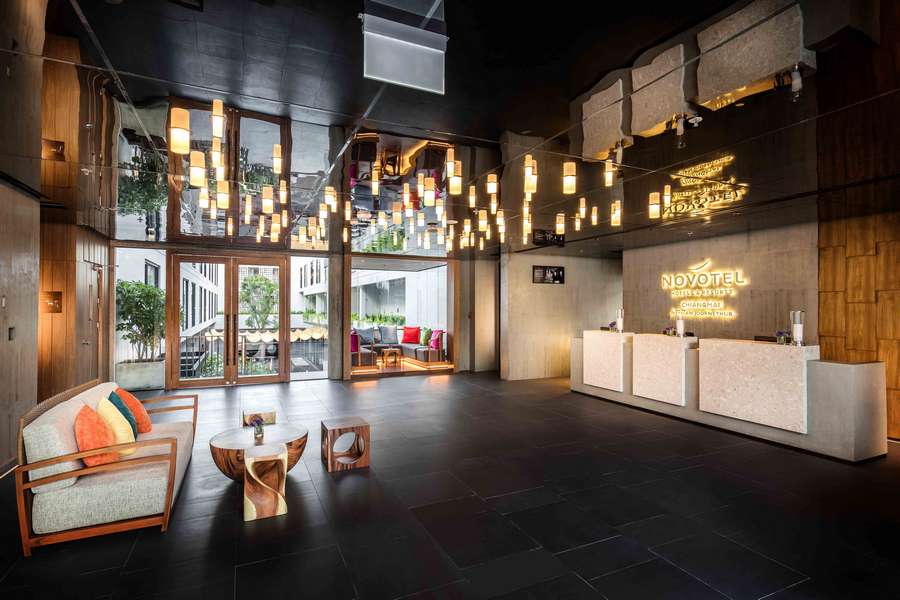 The Novotel brand, developed by Accor, is focused on modern, natural and intuitive design. Created in 1967 in France, Accor grew into what became the Accor group in 1983, and Novotel remains a pillar brand of Accor's multi-brand strategy. Novotel manages 492 hotels in 59 countries.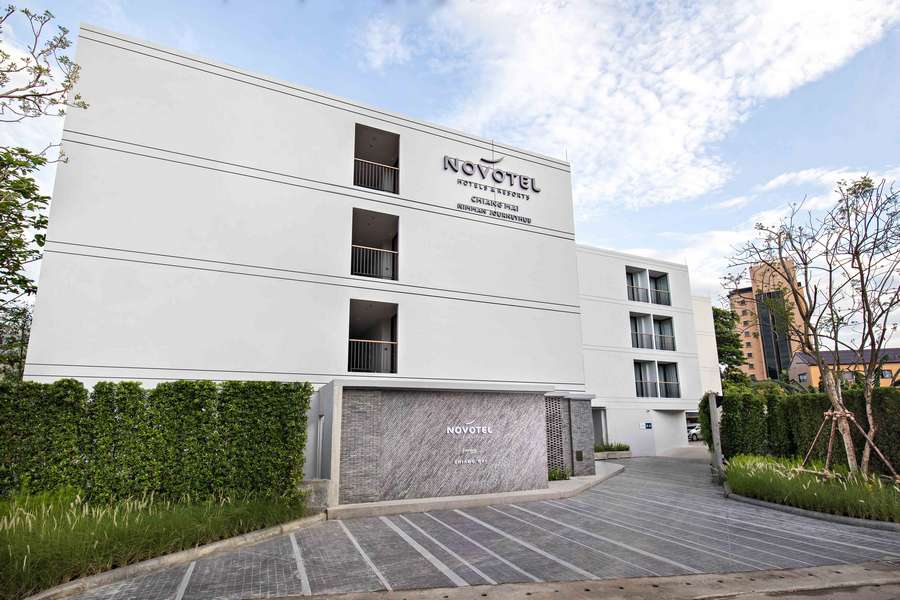 The 4-star Chiang Mai Novotel officially opened in May of last year and it has since enjoyed a steady clientele. At the time of its opening, the general manager Cedric Lafargue said, "With the opening of Novotel Chiang Mai Nimman Journeyhub, we are delighted to offer a space in which guests and locals can have a drink, grab a bite to eat, work, play or just relax. The hotel lies at the crossroads of French hospitality and fascinating Thai Lanna culture for which the city is renowned."
With 202 guestrooms and suites, guests can take their pick of rooms featuring either balcony or garden access. Each room is equipped with a 55-inch smart TV, minibar and a spacious bathroom with separate bathtub and shower.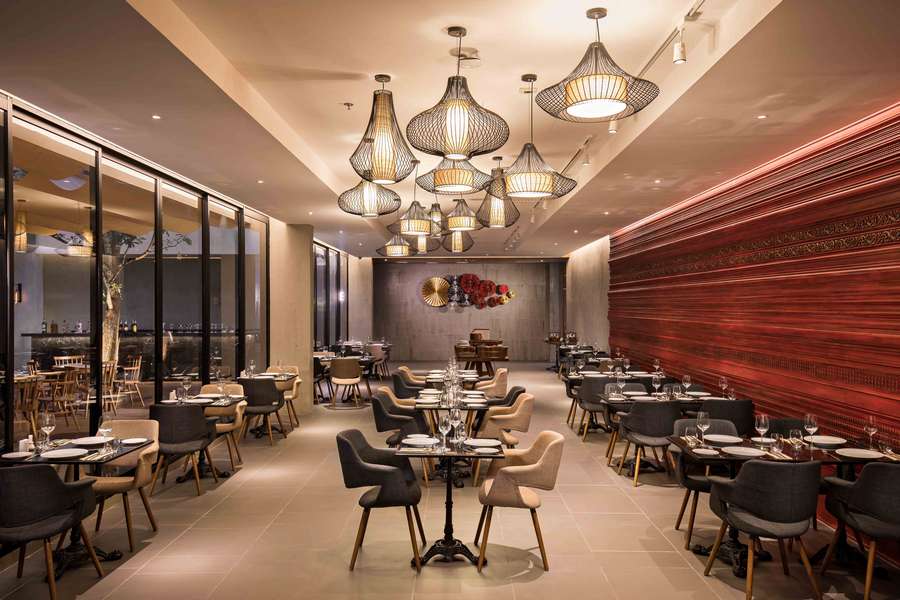 The signature Food Exchange is a stylish, contemporary restaurant which offers Asian, Thai and International cuisine for breakfast, brunch and dinner. With its lush leafy backdrop, the design is calming enough to make it the perfect place for friends and family to gather over delicious meals. In addition, The Gourmet Bar is a brand-new dining space open from 7am till late. Guests can enjoy various delicious Thai and Western dishes as well as a selection of drinks and pastries, while hanging out with friends and colleagues in the garden alfresco atrium.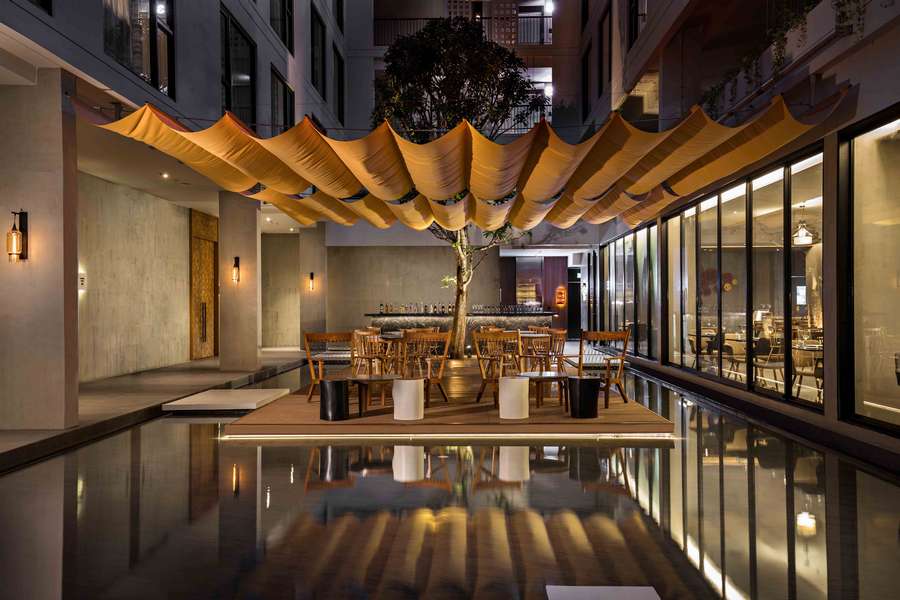 The property also houses four meeting rooms and a ballroom that can accommodate up to 240 guests for weddings and events. Additionally, there is a fitness center and a rooftop swimming pool for guests to unwind between business meetings. The Rooftop Pool Bar offers a fine selection of spirits and cocktails and a musical backdrop alongside a stunning view of Doi Suthep, one of the greatest attractions in Chiang Mai.
Guests are in close proximity to a profusion of restaurants, shops, cafes and art galleries as well as several night markets such as the Wua Lai Walking Street and the Wororot Night Market. The hotel is within walking distance to One Nimman and Maya Lifestyle Shopping Centers as well as One Nimman Art, Culture and Contemporary Art Center.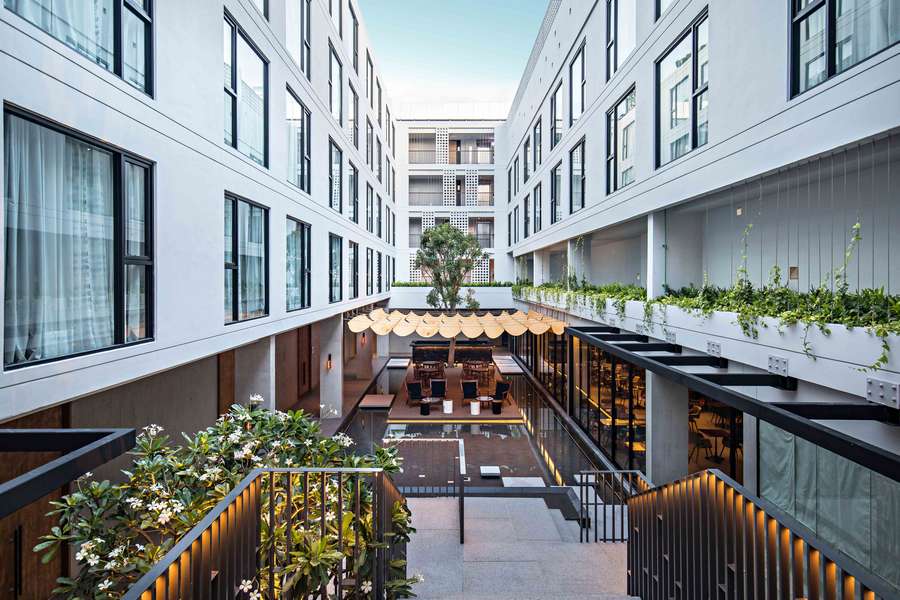 Once the capital of the ancient Lanna kingdom, now Chiang Mai is where the past and present seamlessly merge together. It is a playground for seasoned travellers and provides endless exciting opportunities for those visiting for the first time. On a trip to Chiang Mai, the curious traveller can expand their horizons with Thai massage and cooking courses. Others will be bowled over by the variety of handicrafts and antiques. The wild child will find plenty of lively nightlife, and the epicure can indulge in wonderful cuisine. The 4 star Novotel Chiang Mai is located at the center of it all, making it a perfect residence for leisure and business travelers.