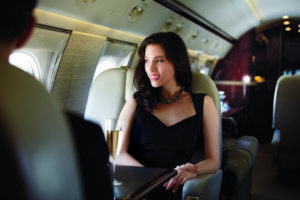 The private jet business has taken flight in spectacular fashion. Be it the laureate sportsman, the film star or the accomplished businessman, it has always been the affluent individual's choice to opt for the experience of flight in the most personal way possible.
In Thailand, MJETS is the market leader in private Jet charter. Founded by American-born Thai businessman William E. "Bill" Heinecke, MJETS is an initiative which was designed to bring private air travel to the Land of Smiles, and has been doing so luxuriously since 1995.
Heinecke is the chairman of one of the largest hospitality and Leisure companies in Thailand, Minor International, also known as MINT. Minor operates a large array of different businesses including hotels, resorts and retail trading, which include the top luxury brands in the world such as the Marriott, the Four Seasons, the Radisson and the Anantara. Additionally, it operates restaurants under various brands such as Burger King, Pizza Company, Swensen's, Sizzler and the Coffee Club which it bought several years ago.
In 2007, Mr. Krit Shah & his GP Group of companies invested in MJETS sharing ownership.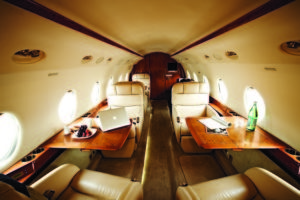 MJets operates a variety of different services both in the air and on the ground. The most prominent one is its aircraft charter. Providing both domestic and international flights across the region with a large and varied fleet, it serves the purpose for both busy businessmen and the rich and famous.
Another service of value MJets operates is that of its air ambulance. Available around the clock every day of the year, MJets allows those in need of bed to bed transportation to medical centres to receive the most caring of treatments. For this, the company possesses amongst its team very experienced pilots along with a team of support staff and engineers, who are able to cater to the shortest of notices due to their rapid ability to respond.
MJets also operates aircraft management services by providing the most complete advice to those who are eager to maximise the usage of their own private aircraft. MJets provides guidance on every aspect of a private jet's efficient usage, from maintenance to ownership costs.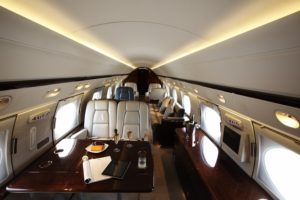 The company's current fleet extends to ten aircraft. Amongst those are the most prominent of jet models, the Gulfstream G500, known as the gold standard of private jets. The G5 is an unmatched work of aesthetic beauty, boasting a capacity for fourteen passengers and equipped with the best of luxury amenities. Shower facilities, fully reclining beds, two flight attendants, telephones and multiple television screens. The aircraft has the capability to fly from Bangkok to Paris at its 488-knot cruising speed without the need to stop.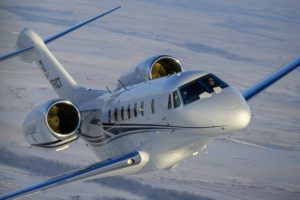 Another of the company's impressive jets is their Cessna Citation X, one of the fastest non-military aircraft in the world. Running a pair of Rolls-Royce Allison engines, it can reach Mach .092 which translates to 608 knots or one mile every 6 seconds. The aircraft is an aerial bullet but still offers all the amenities found in the Gulfstream V. It fits in the mid-size private aircraft category with a comfortable 8-person cabin.
Other jets in MJETS fleet include their Cessna Citation CJ3 which can fly from Bangkok to Taipei non-stop, seating six very comfortably with deep cushioned recliners. Their Cessna Citation Bravo is a fuel efficient light jet able to perform trips like Bangkok to Chennai non-stop. The Bravo has excellent short-runway capabilities allowing you access to a large number of airports not accessible by many aircraft while accommodating up to 7 passengers comfortably. MJETS also has two Gulfstream G200's which are classified as a super-midsize jet. It boasts a long range (Bangkok to Seoul non-stop) and the largest cabin size for its class whilst possessing an impressive cruising speed of 459 knots. Notwithstanding its impressive design, the two G200s are fully equipped with two living areas, an entertainment system, radio phones and power outlets perfect for the busy executives or simply a relaxing flight. Its fresh air system allows for passengers to arrive feeling less fatigued. It is the perfect aircraft for larger groups who want to travel long-range quickly and comfortably.
In September of last year MJETS opened their 280 million baht private jet terminal at Don Mueang airport. It is a fully accredited facility and was voted the best FBO (fixed base operator) service in Asia. Accommodating up to 70 people, the lounge stretches 3,400 square feet and includes amenities such as conference rooms and on-site customs, immigration and security services.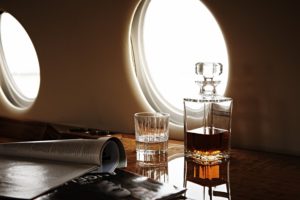 For their effort, MJets also recently won the Best Luxury Aviation Brand Award, recognising the work that has gone into its establishment as Thailand's – and Asia's – best private airline service, the award culminated years of hard work and dedication on the part of MJET's team.
MJets has grown to become one Thailand's most prided companies. Operating one of the most luxurious and well established brands. Their business is on the rise and symbolic of the importance of luxury air travel in the country. If you can afford to and have not yet experienced their service, we highly recommend you do so.
MJETS
Don Mueang International Airport
222 Viphavadee-Rangsit Road
Don Mueang, Bangkok 10210
Tel +66 (0) 2034 5678
Fax +66 (0) 2034 5677
Email info@mjets.com