Sansiri is widely regarded as Thailand's leading developer of condominiums. It is also the country's only fully integrated property developer, providing comprehensive after-sales support – from concierge services to property management. Sansiri has built more than 300 projects in Thailand and have built more in Hua Hin than any other developer.
Hua Hin is a choice holiday destination for Thai families and foreign visitors alike. It is known to be safe, easy to travel to and reasonably priced. There is an abundance of leisure activities, good restaurants, shopping malls, night markets, cinemas and other entertainment outlets.
Global hotel chains such as Marriott, InterContinental, Hyatt and Hilton have a presence in the city. Yet, the historical town has also retained its gentle atmosphere and welcoming nature.
The world-class city also serves as a convenient and safe second home for many, and its proximity to Bangkok and International airports is also a draw. Additionally, starting in May, Air Asia will have regular weekly flights to Kuala Lumpur which many believe is just the beginning.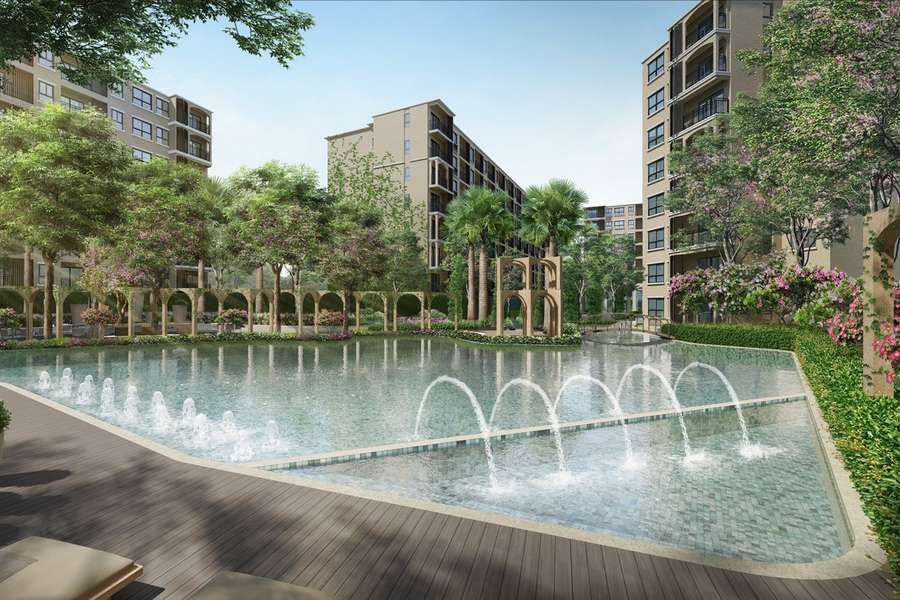 Sansiri PLC is currently preparing for the launch of its latest Hua Hin residential project which it is calling La Casita Hua Hin. Located at Petchkasem Road, the 9,600 sqm development will house 705 units in a secured gated community only about 320 meters from sandy beaches.
Interest in La Casita is building up as Sansiri has a reputation for quality in Hua Hin. Three decades ago, it built Baan Kaimuk Condominium, a golden-coloured landmark that still dominates the seafront. A unit at Baan Kaimuk sold for 80 million baht last year, testifying to its durability and ability to draw buyers today.
La Casita is situated between Bluport Hua Hin Resort Mall and Bangkok Hospital, one of the country's top medical facilities. Also, it is located within the central city zone, where land prices have been increasing over the past year.
Additionally, La Casita property prices will benefit from the development of new high-speed rail links that will link Bangkok to Hua Hin, making the commute pleasant and quicker. Currently, bidding for the mega rail project is underway.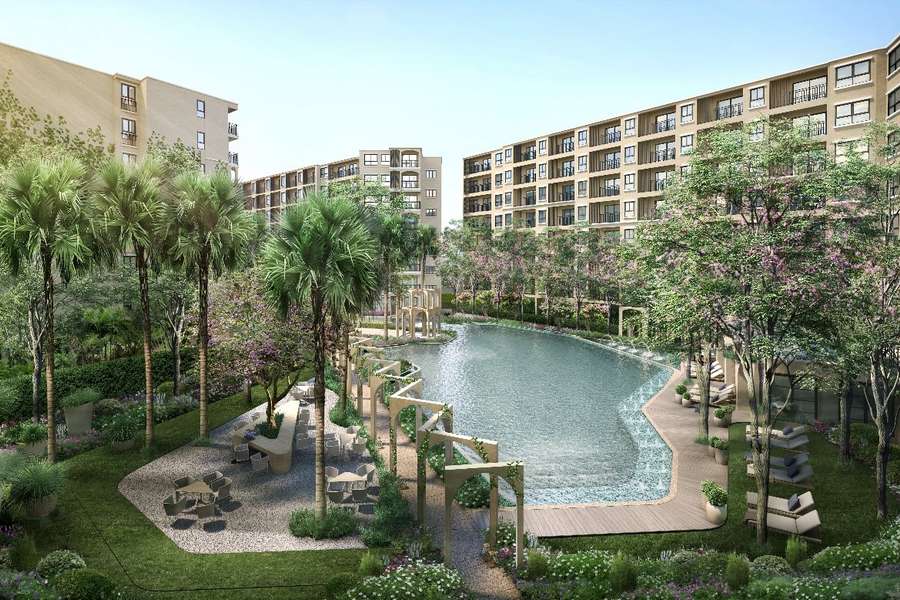 La Casita's facilities and features are captivating. With 4,000 sqm of common area, its units face landscaped gardens and a super-sized swimming pool running from one end of the estate to the other.
The development's eight-floor low-rise buildings bear a romantic Spanish Colonial design for exteriors and interiors. The facade, marked by curved arches and an airy layout, accentuates the natural setting while providing practical and transitional spaces between the indoor and outdoor living.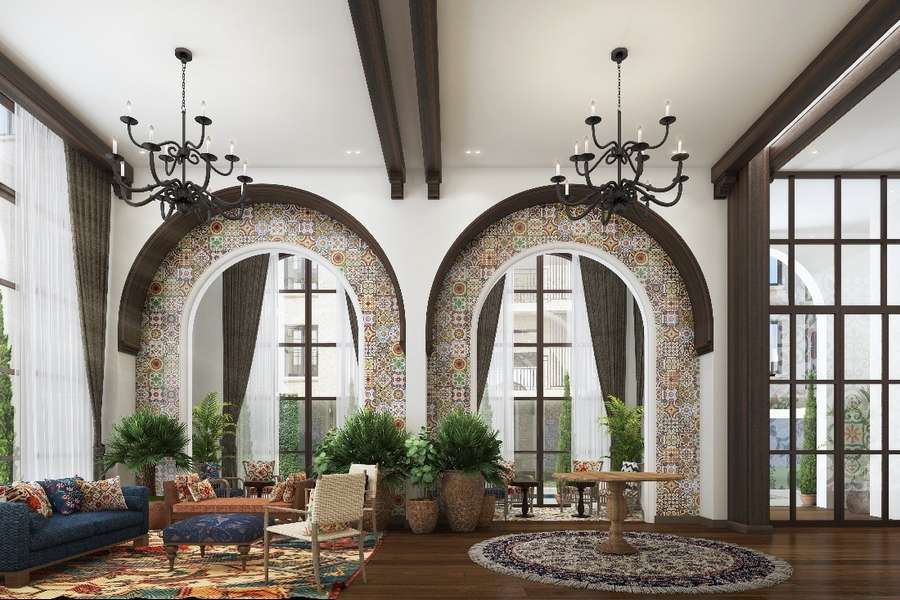 The property's buildings bear a romantic Spanish Colonial design, marked by curved arches and an airy layout.
Prices at La Casita start at below 2.2 million baht (S$92,378) for their one-bedroom unit (subject to availability). Unit sizes range from 26.5 to 37.5 sqm for a one-bedroom unit and 48.25 to 91 sqm for two-bedroom units.
Property investors seeking returns on their units can join the Hostmaker programme, a technology-driven hospitality management company that takes the hassle out of managing short-term rentals. It offers a consistent, high-quality service and operates in London, Paris, Rome and Barcelona.
Optimism is returning to Thailand's property market after a two-year consolidation period, said international real estate analysts in a recent report by CB Richard Ellis (CBRE), Bangkok Real Estate Market Outlook 2018 published on March 7, 2018. The report also said that buyers were starting to book units again in anticipation of increasing prices.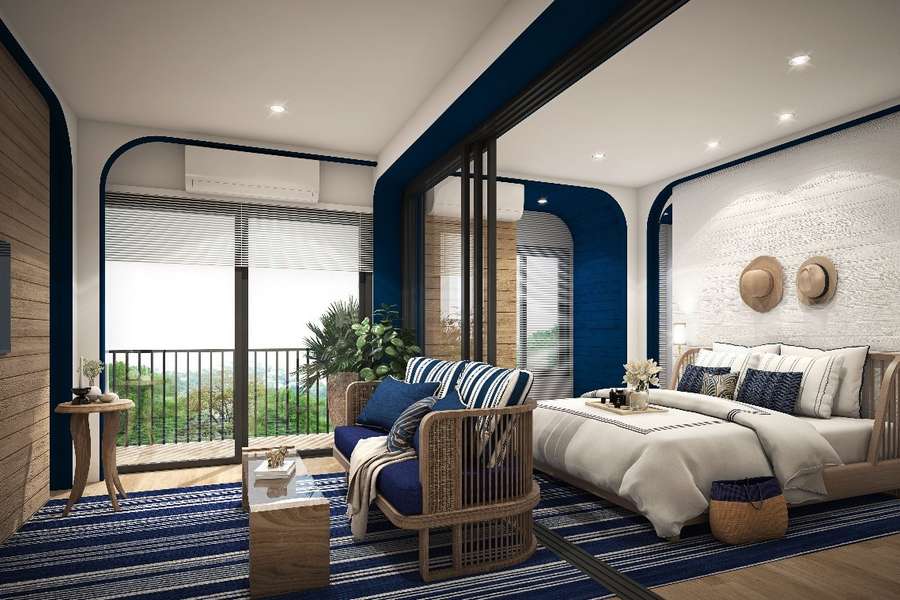 The rise in confidence is due to the buoyant Thai economy, which grew 3.9 per cent last year, exceeding expectations. Some sectors fared even better, with exports surging 7 per cent and tourism jumping 25 per cent.
Renewed spending by Thai and overseas buyers can be seen in the real estate market. At the same time, foreign investment in property grew more than tenfold, from just four projects in 2013 to 52 this year.
Such trends show that Thai properties possess better value and greater upside potential in the Asia region and that for many real estate investors, Thailand is the preferred destination after Hong Kong and Singapore.
Apart from relatively modest prices, the return of political stability is also attracting Japanese and mainland Chinese players.
Furthermore, Thailand's real estate regulations are clear and consistent. Foreign investors are protected and can be legal owners of freehold condominiums, comprising up to 49 per cent of one project. In leasehold purchases, there is no limit.
The upturn in the property cycle comes on the back of record land prices this year.
A remarkable price of 69,767 baht (S$2,928) per sq. ft. (psf) transaction in Soi Lang Suan and 51,162 baht (S$2,147) psf purchase for the British Embassy grounds on Wireless Road are evidence of a good appetite for prime Thai real estate.
As Bangkok registers brisk take-up rates, the rising prices are expected to have a spill-over effect on key townships, especially in nearby Hua Hin, a popular seaside enclave just a two-hour drive from Bangkok.
Property investors are drawn to strong returns from rentals, which yield an average 6 per cent a year. Higher quality accommodations command premium prices.
To find out more about La Casita or other Hua Hin properties contact HOT Hua Hin Property, 084 387 5699, info@hothuahinproperty.com or view their website at hothuahinproperty.com.