For hundreds of years, whisky has been distilled in Scotland with the earliest documented record dating as long ago as 1494. While whisky is made only in Scotland, it is enjoyed all around the world to the point that many countries treasure this beverage even higher than their own national drink. France, for example drinks more Scotch than Cognac.
Is there a difference between Scotch and Scotch whisky? No. But there is a difference in whisky and whiskey—the spelling, for one. Scotch whisky is malted barley twice distilled and aged in oak barrels for at least 3 years, although in Scotland it is allowed to age for 8-20 years. Scotch made in Scotland, Canada and England is called Scotch whisky (no e) while that made in Ireland and the US is Scotch Whiskey. To be clear, all Scotch is whisky but not all whisky is Scotch.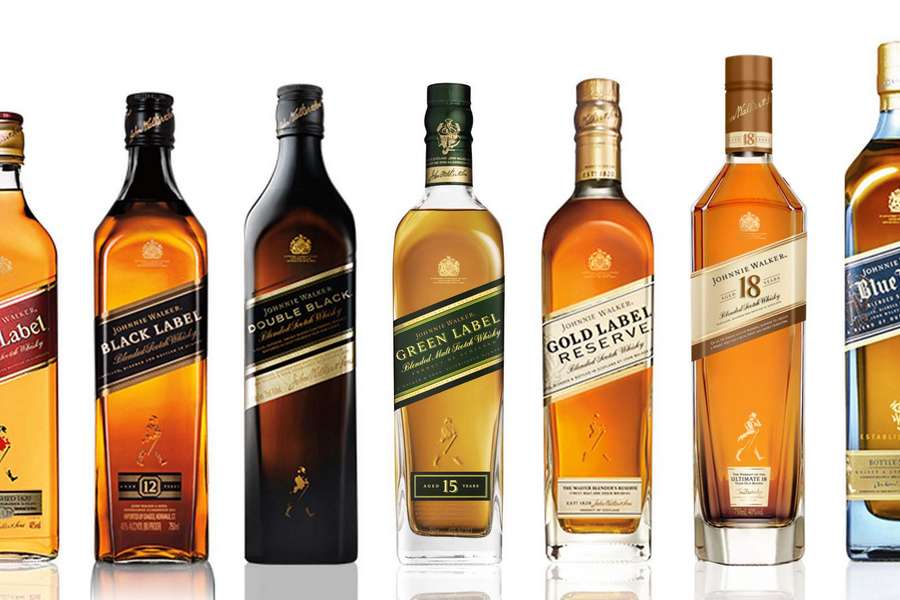 Originally, Scotch was made only from malted barley. In the 18th century, commercial distilleries began introducing whisky made from wheat and rye whole grains. The distinctive smooth flavor of Scotch comes from producers who "malt" the barley grain to turn the starch into sugar prior to fermenting. Some use peat to add a smoky taste. Scotch itself has a long history dating back to 1494 when it was made in monasteries for medicinal purposes usually prescribed to relieve colic, palsy and even smallpox. The tax records of the day, the Exchequer Rolls lists an entry for 'Eight bolls of malt to Friar John Cor wherewith to make aqua vitae' (water of life). This was sufficient to produce almost 1,500 bottles. A boll was an old Scottish measure of not more than six bushels. (One bushel is equivalent to 25.4 kilograms). When King James IV was in Inverness during September 1506, his Treasurer's Accounts had entries for the 15th and 17th of the month respectively: 'For aqua vite to the King. . .' and 'For ane flacat of aqua vite to the King. . .' lt is probable that the aquavitae in this case was spirit for drinking.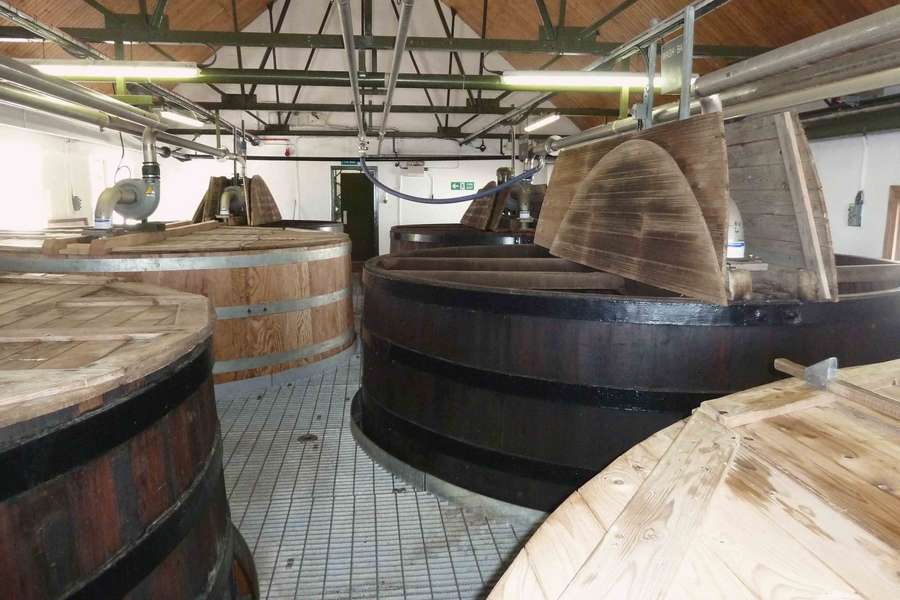 Even by then, the process of distillation was already well-established. No surprise there, distillation methods have been used since the time of Ancient Egyptians. It was around the 16th and 17th centuries when considerable advances were made so it can be assumed that the spirit produced before was probably potent and occasionally even harmful. The earliest reference to a distillery in the Acts of the Scottish Parliament appears to be in 1690, when mention is made of the famous Ferintosh distillery owned by Duncan Forbes of Culloden. There is also a reference to distilling in a private house in the parish of Gamrie in Banffshire in 1614. This occurs in the Register of the Privy Council, where a man accused of the crime of breaking into a private house, combined with assault, was said to have knocked over some 'aquavitie'.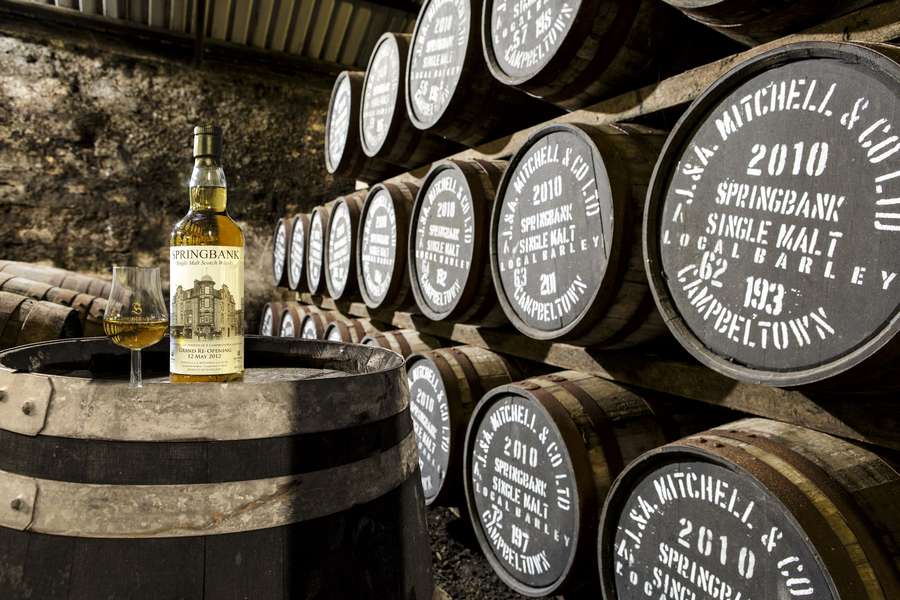 One of the biggest factors in shaping the whisky industry over the centuries has been the changes in excise duties and taxation. Despite efforts to legislate the trade, during the 18th century, illegal Scotch production flourished. Smuggling and illegal distilling, to avoid the excise officers, was very much prevalent in Scotland right up into the late 1800s. In different parts of Scotch whisky history, there have been times when the production was banned. It was due to food shortages; the precious grain was to be spared for conventional food production. Finally, in 1823, in an attempt to bring Scotch-making under control, an Excise Act was passed that made small stills illegal and charged a tax per gallon and license fee for larger operations.
Eventually, this did the trick and the Scotch industry became (mostly) legitimate. It was in the late 1800s and early 1900s when Scotch became a staple of upper-class society when before, it had been dubbed "the poor man's strong drink". Dewar's, Johnnie Walker and Ballantine's blends moved Scotch into a more sophisticated product that was appreciated by a wealthier clientele, even being enjoyed by monarchs.
While the Prohibition in America shut down the import of Scotch, in France, the devastation caused by the phylloxera beetle in the vineyards led Scotch to be the preferred spirit of choice over wine and brandy. The production seemed to wane a little towards the end of last century. It was as though whisky was a dated product that was only enjoyed as a blend by old men. But towards the turn of the century, distilleries caught on to a new customer base—the millennials. With their hipster taste and a craving for authentic nostalgic products, a millennial fan base for the Scottish national drink has quickly grown over the past decade or so.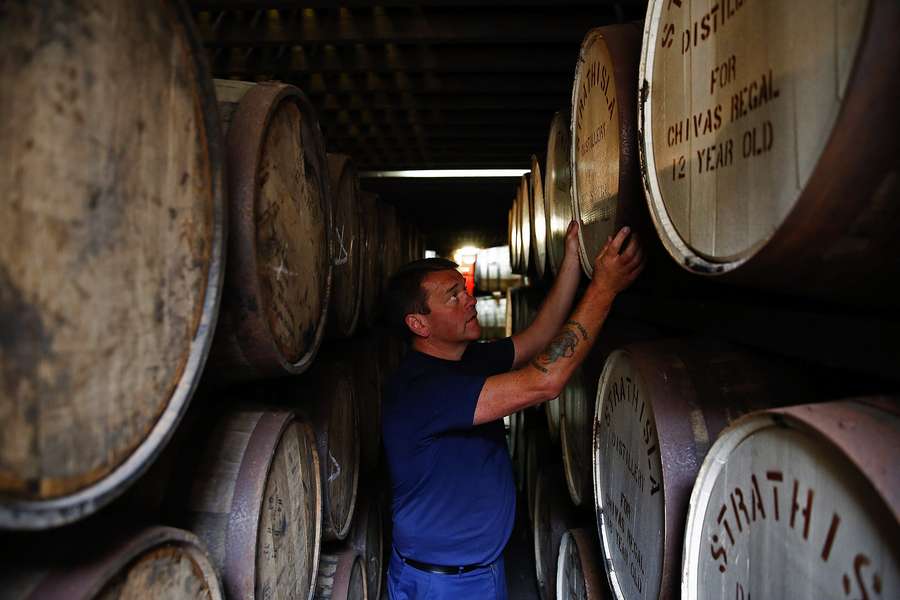 Usually when consumers ask for a Scotch, they mean a blended Scotch whisky, that is a blend of as many as 50 individual Scotch malt and Scotch grain whiskies. Blended whiskies account for more than 95% of all Scotch sold in world markets. Before 1831, when people drank Scotch, they drank malt whisky. Grain whisky was invented in 1831, a different, less intense spirit than malt whisky yet its light flavor extended the appeal of Scotch overall to a wider market.
The art of whisky distilling is unique to each distillery—the aromas and flavors are subtly distinct in each blend. Ironically, did you know the only a quarter of Scotch whisky distilleries are owned by Scottish companies? Although an increasing number of independent businesses own small distilleries, only a few large companies are behind most of the whisky production. Diageo, for one, the father company of Johnnie Walker, White Horse, Mortlach, Lagavulin, etc, is responsible for more than one-third of the total whisky produced in Scotland. Formed in 1997 from the merger of United Distillers and International Distillers, today Diageo is a publicly listed company with a market cap of £46 billion and a market share volume of 36.3%.
After Diageo, Perrnod Ricard of France own the most Scotch distilleries when they purchased American company Seagram's distilled beverages division in 2000—including all the distilleries of Chivas Brothers. Between Diageo and Pernod Ricard, they control 55% of the Scotch market. With a market cap of €29 billion, the company's roots can be traced back to 1801. Ballantine is the company's largest whisky brand, ranked number two globally, after Johnnie Walker. However, it is Chivas Regal that is the flagship of the company. Some of their other whiskies include Glenlivet, Aberlour and the Jamesons Irish whiskey giant as well.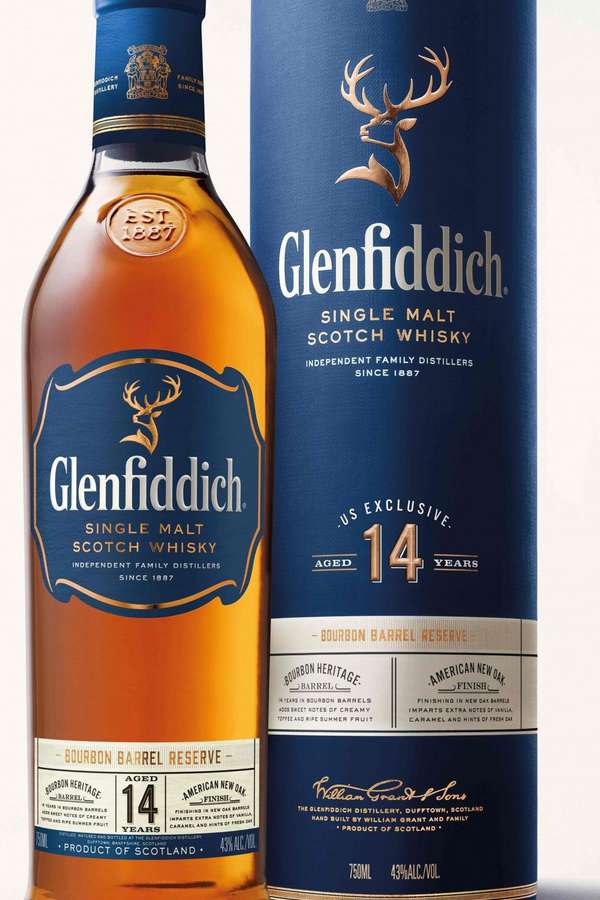 The largest independently owned Scotch whisky company, William Grant and Sons is the only Scottish company on this list. Family owned, it has been around since 1887. William Grant established the world's first distillery dedicated to producing single-malt whisky Glenfiddich which is now the best-single malt in the world. Beyond Glenfiddich, the company also own a few other Scotch (as well as gin, vodka, and American whiskey) distilleries. The family has also dipped into the blended whisky market, with products such as Grant's, Monkey Shoulder, and others. It has a market share of 7%.
There are others, of course, Bacardi, The Edrington Group, Beam Suntory, Brown-Forman and even Moet Hennessy Louis Vuitton own well-known Scotch distilleries. As the world's leading drink, Scotch outsells every other noble spirit in world markets—a honorable tribute to the water of life. While there is lots of arguments on how to drink whisky properly—from Scotland's habit of drinking it straight, or Tokyo's diluted blend or Shanghai's unique mix of ice and cold green tea—the only rule worth following is that you should drink Scotch the way you enjoy it. Slàinte mhath!