Thailand has long been known for its beautiful beaches, Buddhist temples, welcoming people, outstanding natural environment and world-renowned cuisine. Not so well known is the regional image it is cultivating as a wine destination.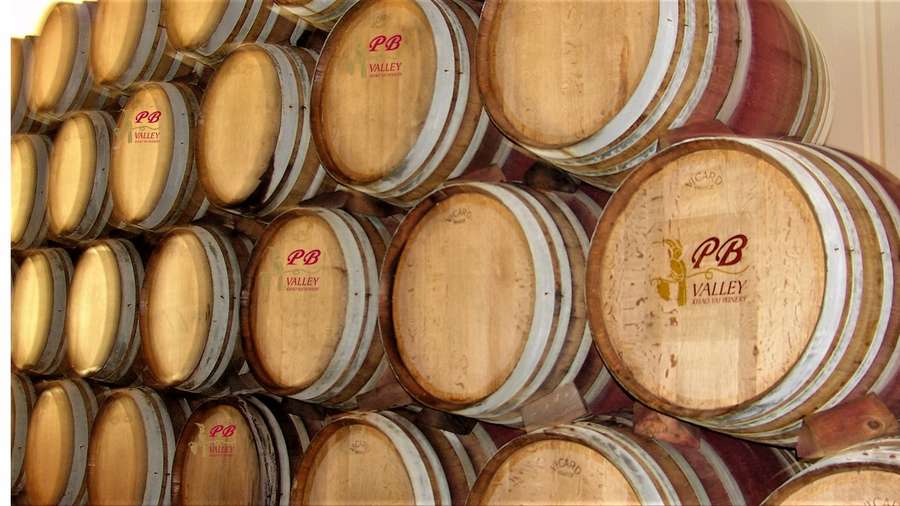 Thai winemaking can be traced back nearly half a century when His Majesty King Bhumibol Adulyadej (1927 – 2016) started investigating vineyard viability. This royal project found that some areas of Central and Southern Thailand exhibited more Mediterranean-like farming potential as opposed to the typical tropical climate.
Since 1995 a dynamic group of winemakers and merchants have established a small but thriving industry, producing award-winning wines. The range includes dry and sweet wines, as well as sparkling wines made in the traditional method.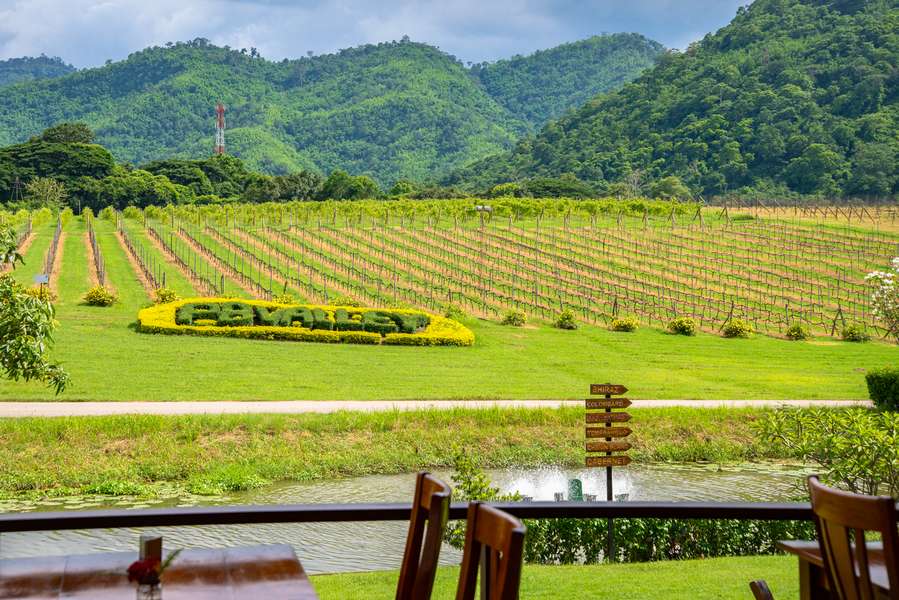 An expanding world of wine
Until recently, the accepted division of the world's wine-growing regions has been into Old World and New World categories. Old World wines – typically from Europe, steeped in tradition and speaking of terroir and deep-rooted, even ancient rootstock. New World wines – full of fruit and built on sleek modern lines, honed by new technology from countries like Australia and New Zealand, the USA, Chile and Argentina. All of these wine-growing regions fall within the temperate latitudes of 30 and 50 degrees in the Northern and Southern hemispheres.
Times are changing, and a host of developments, from climate change to technological and viticultural advances have combined to broaden the world perspective on suitable latitudes for grape growing. What might be called 'New Latitude' viniculture can now be found in Thailand, Vietnam and Bali as well as unlikely locations like Bolivia, Ecuador, Kenya, Namibia, India and Sri Lanka, to list a few.
It was Thailand based international wine writer, Frank Norel, who at a wine industry conference in 2004 first coined the term 'New Latitude' wines to describe this expanding world of wine.
Top Thai Wine Regions Close To Bangkok
So where in Thailand can you experience these 'New Latitude' vineyards and their wines?
Thankfully that's easy as tourism is well entrenched in Thailand's wine regions. Vineyards are eager to showcase their goods to local and international audiences and educate guests on how they manage to succeed in such an unlikely climate.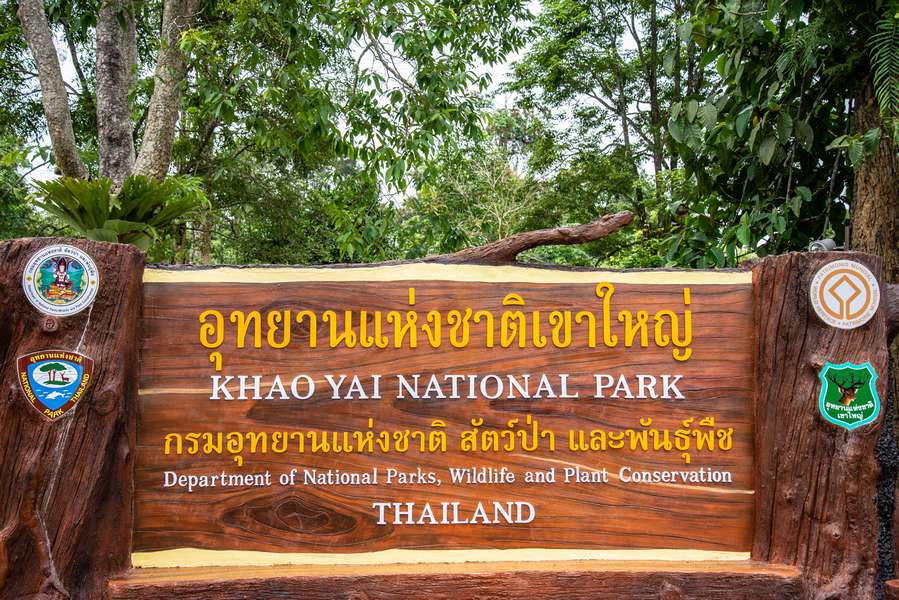 Khao Yai region
Less than 170 km to the north-east of Bangkok is the scenic region of Khao Yai. A convenient destination for Bangkok residents and visitors alike, and home to UNESCO World Heritage-listed Khao Yai National Park, Thailand's third-largest gazetted park. The region is an ideal rural getaway with several vineyards just outside the park gates, beautiful landscapes, excellent golf courses, and an admirable collection of recreational facilities.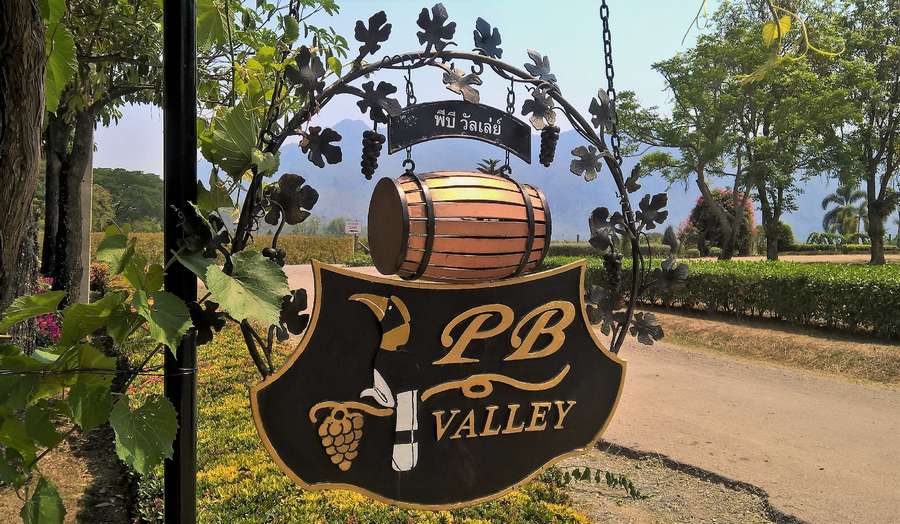 PB Valley Estate
It was 1989 when Dr Piya Bhirombhakdi started his mission to produce world-class wines. In the pioneering years of Thai wine-making history, this was indeed a very significant challenge. Spread over 20 hectares, the first vineyard was planted with Shiraz and Chenin Blanc, featuring French rootstock, and Tempranillo from Spain. With the harvest of 1998, PB Valley Winery celebrated its first milestone.
A Master Brewer is his own right, and CEO of the Boon Rawd Brewery Co, maker of Singha and Leo beers, Dr Piya Bhirombhakdi gave his initial to name the PB Valley vineyard. Management of the winery falls to Mr Prayut Piangbunta as Managing Director and Winemaker, Thailand's first native-born Oenologist.
PB Valley Estate's current grape varieties include Chenin Blanc, Colombard, Shiraz, Tempranillo, Durif, Dornfelder and Cabernet Sauvignon with varieties like Pinot Noir being added. Now with over two decades of operation, PB Valley Winery sits amidst a lush 320-hectare plantation, of which 80 hectares are dedicated to grape growing.
Visitors can take a guided tour of the vineyard and winery before tasting their Sawasdee Khao Yai, or PB Khao Yai Reserve branded wines. The Estate also offers meals at their Great Hornbill Grill Restaurant, with its panoramic views of the estate. More details here: https://www.khaoyaiwinery.com/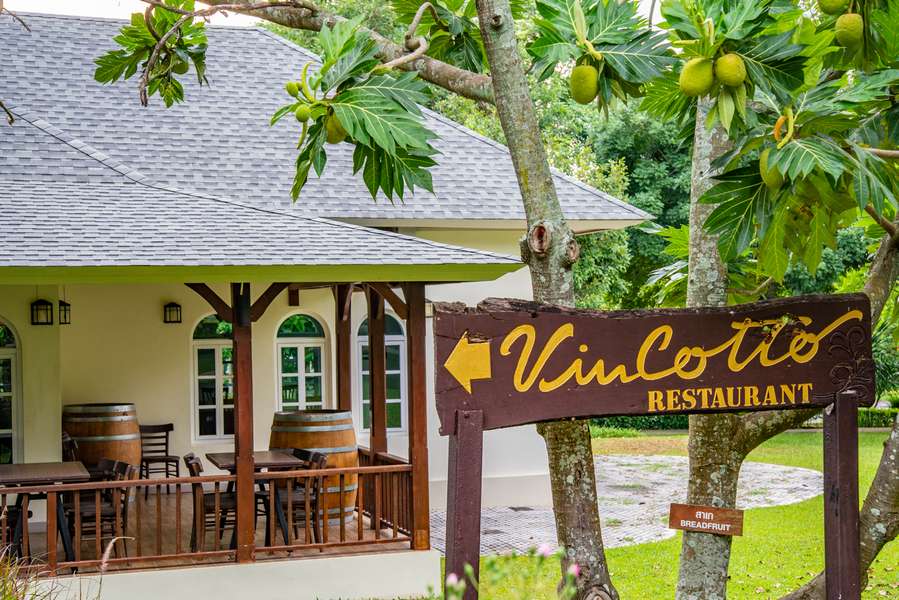 GranMonte
GranMonte "big mountain" Vineyard is named in honour of the Khao Yai mountain ranges that provide the backdrop and is the story of a vision, driven by Visooth Lohitnavy's passion for wine. In 1999, a 12-hectare plot of land in the Asoke Valley section of Khao Yai was secured. Visooth, wife Sakuna and two young daughters, Nikki and Mimi soon settled here in preparation for his entrepreneurial pursuit. Visooth studied vines and soil types, choosing the right varieties of 'vitis vinifera' to grow and yield fruit for this environment.
In 2009 a larger parcel of land was added creating the GranMonte Asoke Valley Winery. At 350 metres above sea level and in a valley with a total area of approximately 16-hectare, GranMonte has the ideal microclimate for growing high-quality grapes for winemaking. Current grape varieties include Syrah, Cabernet Sauvignon, Chenin Blanc, Viognier, Semillon, Verdelho, Durif and Grenache.
Having graduated in 2008 with a Bachelor's degree in Oenology and honours in Viticulture at the University of Adelaide (Australia) daughter Visootha "Nikki" Lohitnavy now oversees the family business. As Thailand's first female oenologist, she is undoubtedly setting trends within the industry.
Visitors to GranMonte can partake in an informative tour of vineyard and winery operations finishing with a tasting of four premium award-winning wines. 'Montino' the cellar door, offers their wines along with 100% fresh grape juice, seasonal fruit jams, cookies, olive dips, red wine jellies, salad dressings, pasta sauces and baked goods. While onsite, visit their VinCotto restaurant for lunch or dinner. More details: http://www.granmonte.com/index.html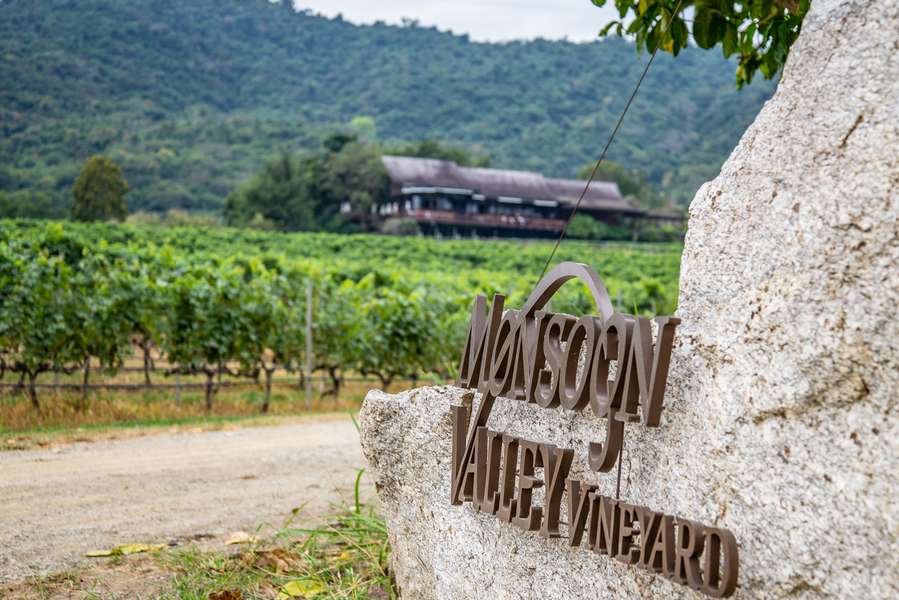 Hua Hin
The most prominent winery owner in Thailand has to be Chalerm Yoovidya, and while you may not know his name, you certainly know his most world-famous product: Red Bull. Chalerm founded Siam Winery in 1986, and in 2002 established the Monsoon Valley label with a focus on international varietals.
Hua Hin region, often called Thailand's Royal Coast, sits just 200 km south-west of the capital and Siam Winery's flagship vineyard is 35 km due west of Hua Hin and makes a great day out.
The Monsoon Valley Vineyard has a total of 112 hectares planted. Varietals such as Colombard and Chenin Blanc, Sangiovese, Rondo and Shiraz are found to thrive here. Muscat, Dornfelder, Merlot, Cabernet Sauvignon and Sauvignon Blanc varietals are now being added. The site was built on a former elephant corral, and a couple of domesticated elephants are available for rides through the vines.
Thai national Suppached Sasomsin is the lead Wine Maker, and with qualifications in Biochemistry from Kasetsart University followed by a Master degree of Viticulture and Wine Making from three prominent EU universities, he's well equipped for the challenge.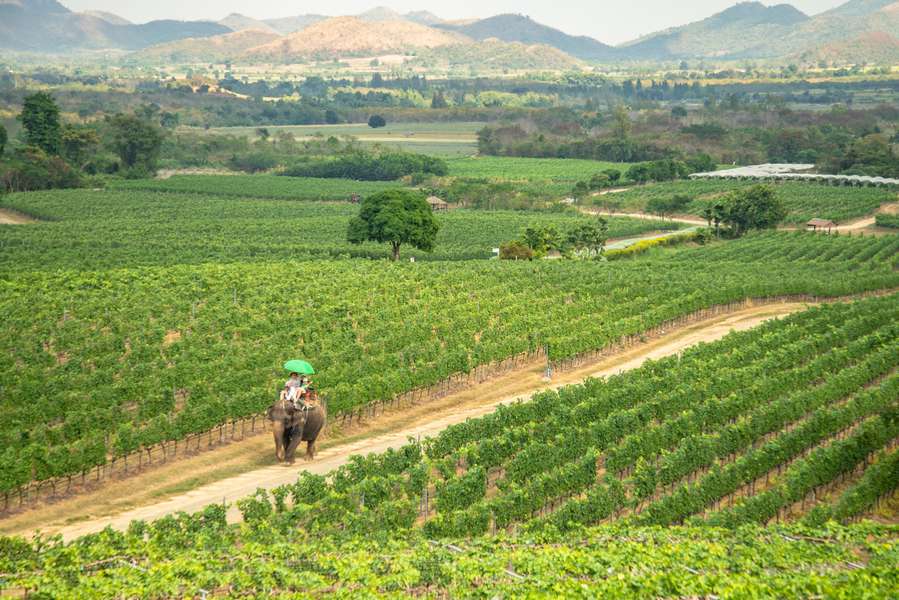 As well as vineyard tours, Monsoon Valley's Sala Bistro and tasting rooms with expansive views over the vines is worth a few hours of your time, perhaps delving into one of their food and wine tasting packages. More details: http://www.monsoonvalley.com/en
Other Award winners
The three vineyards featured here, and others like Silverlake in the Pattaya region, Village Farm & Winery east of Khao Yai in the Wang Nam Keaw region, and Chateau de Loei in Thailand's far north have all demonstrated the Thai wine industry can and does produce export quality award-winning wines. According to the Thai Wine Association, over recent years Thai 'new latitude' wines have won more than 100 awards, including Gold Medals at international wine competitions.
So, if you have time, then make sure to visit and experience for yourself these Top Thai vineyards.
By Michael Cullen