The 2020's are a time when luxury brands boldly transcend traditional boundaries, venturing from high fashion into the captivating world of furniture and home décor. The lines that once separated fashion, interior design, and personal style are dissolving, creating a captivating dance where luxury houses choreograph an alluring symphony of premium living spaces.
These prestigious fashion maestros, renowned for their artistry in couture, accessories, fragrances, and even hospitality, are now crafting an exciting new chapter in home décor. This daring expansion is not merely an exploration but a passionate pursuit, an aspiration to embody the unique lifestyle narrative each brand evokes.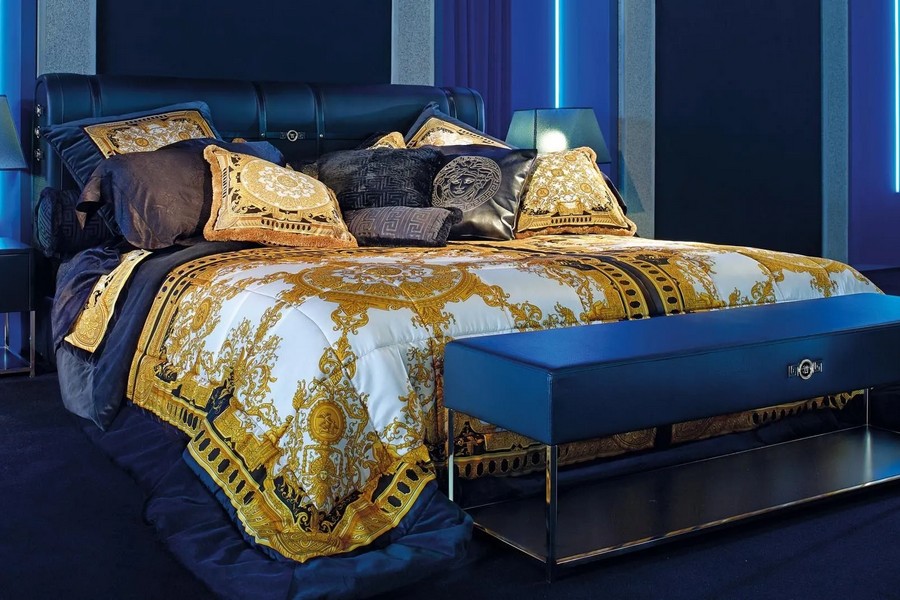 Versace, Fendi, Armani, Ralph Lauren – the names alone command attention. Yet, it's not just these fashion titans that are making waves. Luxury coach builders like Bentley and Bugatti are also crafting their own narratives in furniture design. These brands are curating an eclectic mix of opulent sofas, elegant coffee tables, and armchairs swathed in signature fabrics – all meticulously designed home accessories that deepen the consumer's immersion into the brand's universe.
Versace Home offers a collection that breathes life into the brand's iconic motifs, infusing them into everyday items from tableware to bed linens and wallpaper. Or Fendi Casa, a mirror image of its fashion line's elegance and glamour, manifested in luxury furniture and luminary fixtures.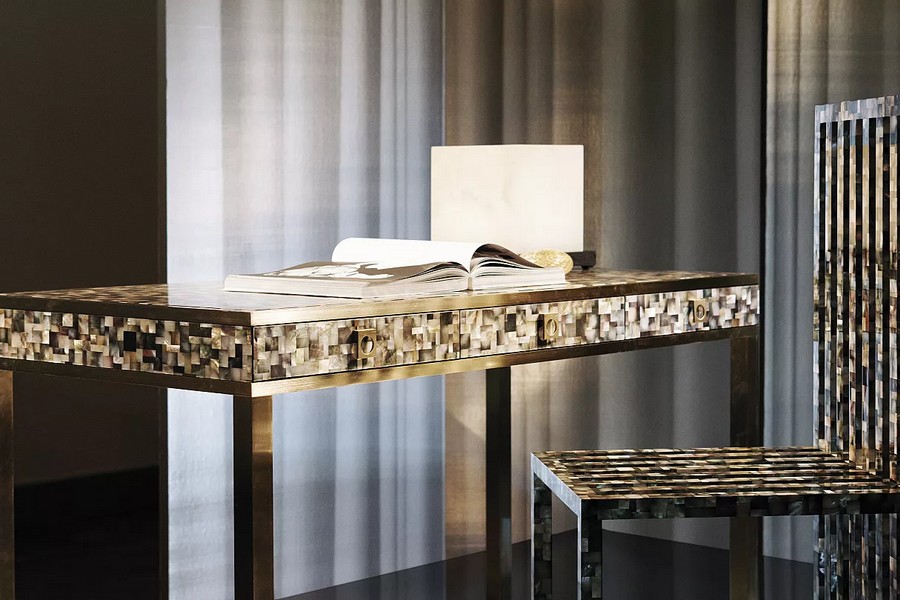 The modern consumer's perception of luxury is dynamic, and ever evolving. The craving for opulence extends beyond the wardrobe, spilling over into the spaces they inhabit. Today's luxury consumers desire a lifestyle, not just products, echoing their personal style and admiration for the brands they hold dear.
This shift in consumer desire has birthed 'haute décor,' an interior design philosophy deeply rooted in haute couture's principles. Like its fashion counterpart, haute décor marries detail, craftsmanship, and superior materials, transforming each piece into a functional work of art that reverberates the brand's ethos.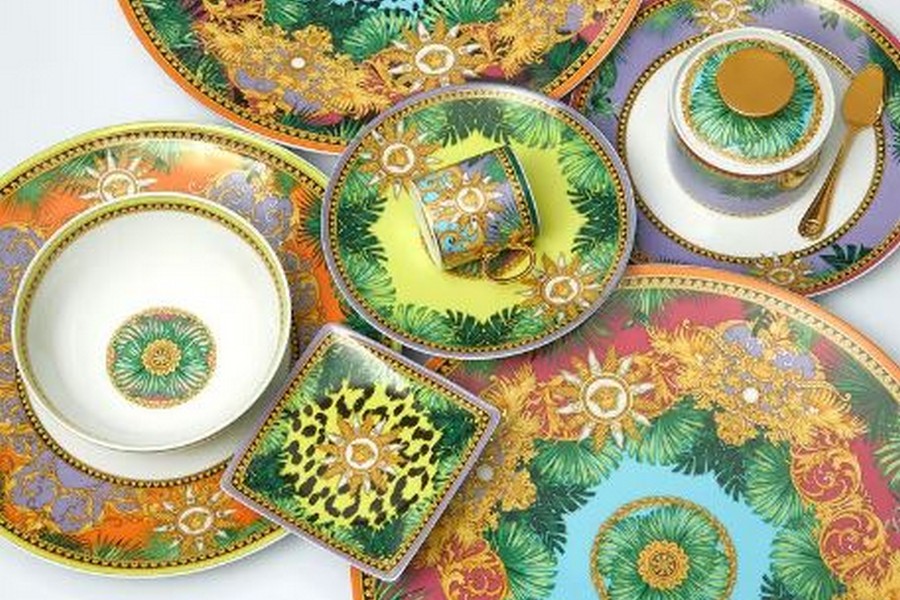 Indulging in haute décor is a statement, an affirmation of one's taste for the finer things in life. A single Versace dessert fork will demand 27,900 baht, a Jungle Animalier Charger Plate, a cool 19,200. But, these prices, all-inclusive of taxes and duties thankfully, represent more than just a purchase; they are investments in a luxurious lifestyle.
The consistent resilience of the global luxury market has further encouraged luxury brands' transition into home décor. Despite occasional economic headwinds, the luxury market stands robust, especially in burgeoning sectors like home furnishings. This growth is fueled by the enhanced purchasing power of millennials and Gen Z consumers, who increasingly favor experience and aesthetics.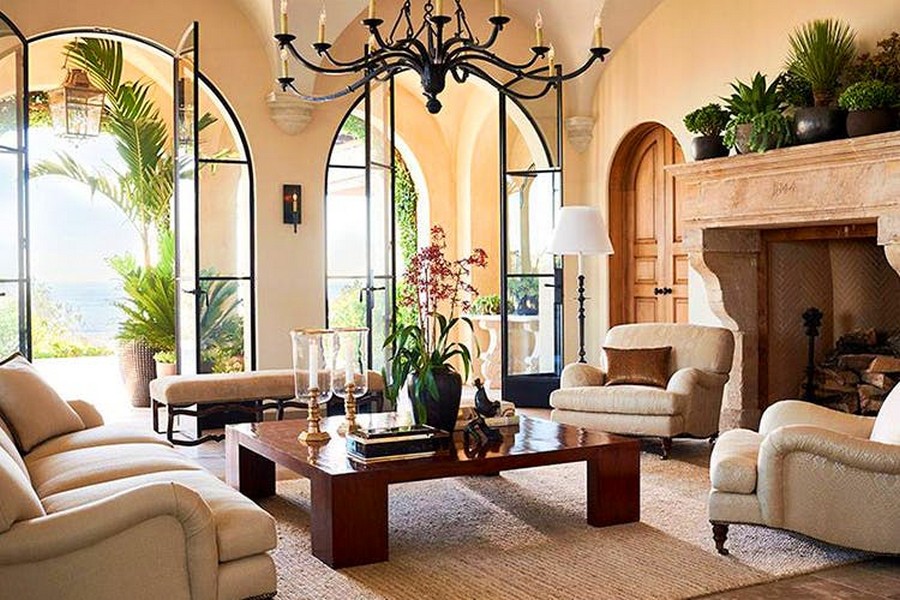 The recent pandemic has underscored the home's importance as a sanctuary, amplifying the pursuit of luxury and comfort within personal spaces. As more time is spent within four walls, the desire to infuse living spaces with premium furniture and accessories has skyrocketed.
Luxury brands' involvement in home décor represents a comprehensive lifestyle offering, extending the narrative of luxury beyond fashion. It's a fusion of creative disciplines, allowing consumers to experience brand loyalty in ways previously unimaginable.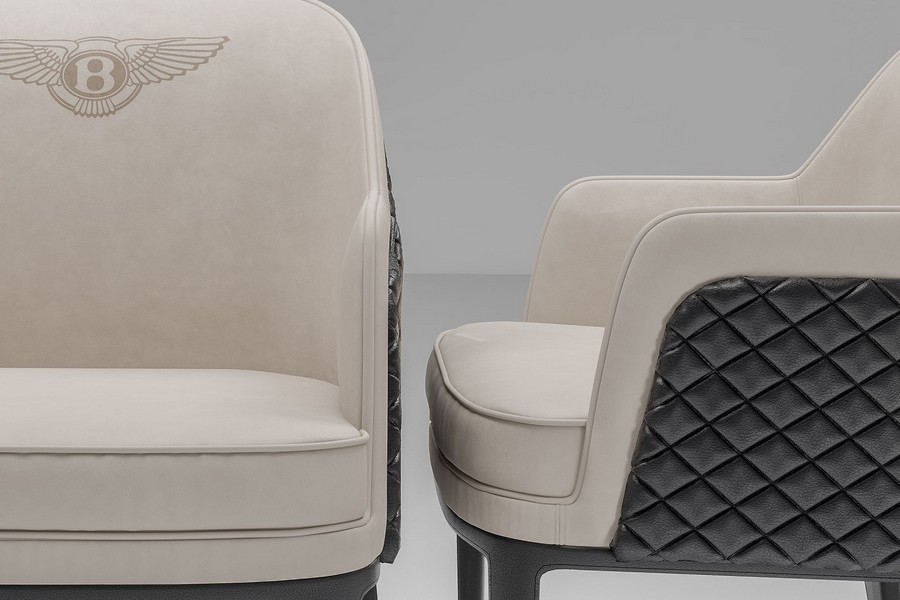 This expansion, however, is not without challenges. Brands must ensure their home décor products maintain the same level of quality, craftsmanship, and design their fashion lines are celebrated for, all while catering to their clientele's diverse tastes.
But despite these hurdles, the trend of luxury brands delving into home décor shows no signs of slowing down. Thanks to the robustness of the luxury market and evolving consumer attitudes, this fusion of fashion and interior design is here to stay. It presents an innovative way for consumers to immerse themselves in the essence of luxury – right within the comfort of their homes.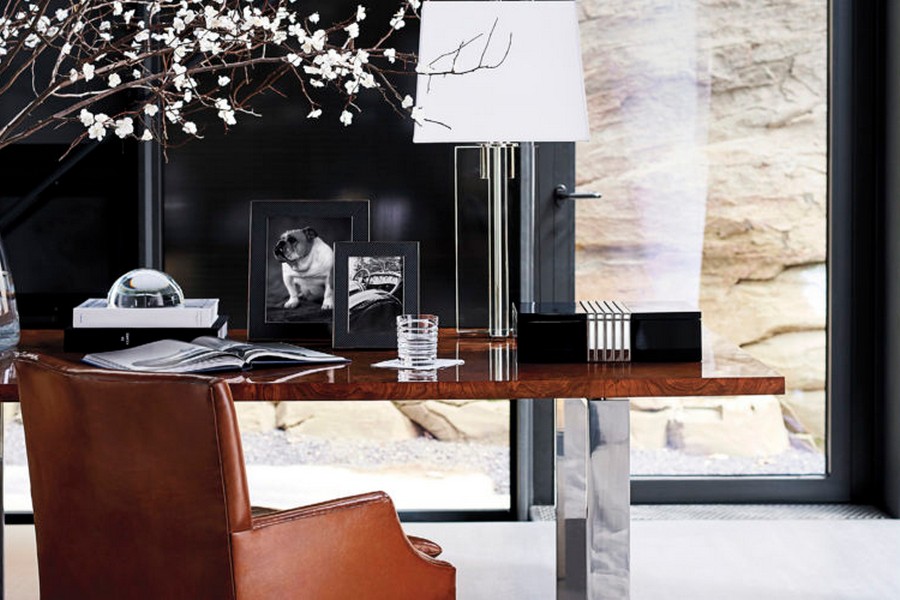 Luxury, once a concept tied to personal attire and accessories, has now become an integral part of the way we live and socialize. Welcome to the era of haute décor: where luxury is not just worn but lived.